Tottenham Hotspur arrived in Denver Sunday night in preparations for the full week ahead of festivities surrounding the 2015 MLS-ALL Star Game and met the American media Monday.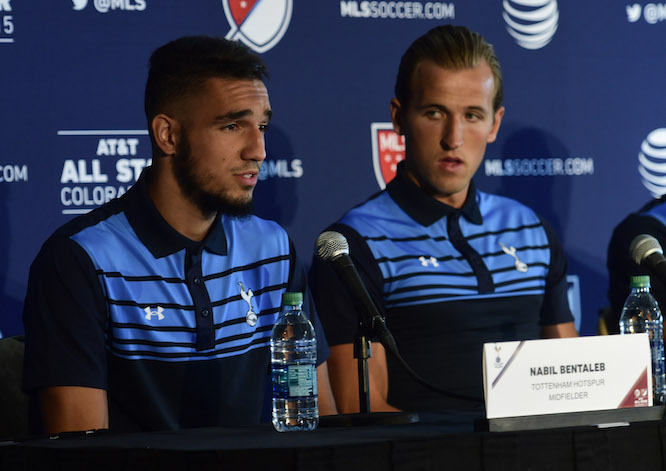 Tottenham players Nabil Bentaleb, Kyle Walker, Harry Kane and coach Mauricio Pochettino all were in attendance for a press conference Monday morning at Grand Hyatt Hotel in downtown Denver.
Below are few highlights from the press conference:
Pochettino: "We're happy to be here and it's a big honor for us."
Kane: "The MLS is getting bigger and bigger. Everyone knows it's becoming a bigger and better league".
Walker: We'll have to be on our game. It will be a good test for us and it's one I'm definitely looking forward to."
Bentaleb: "I've played at altitude before but we've adapted now. It should make it an even better test for us."
Take a look at the full press conference video below: Begins 4:50 is when the press conference begins