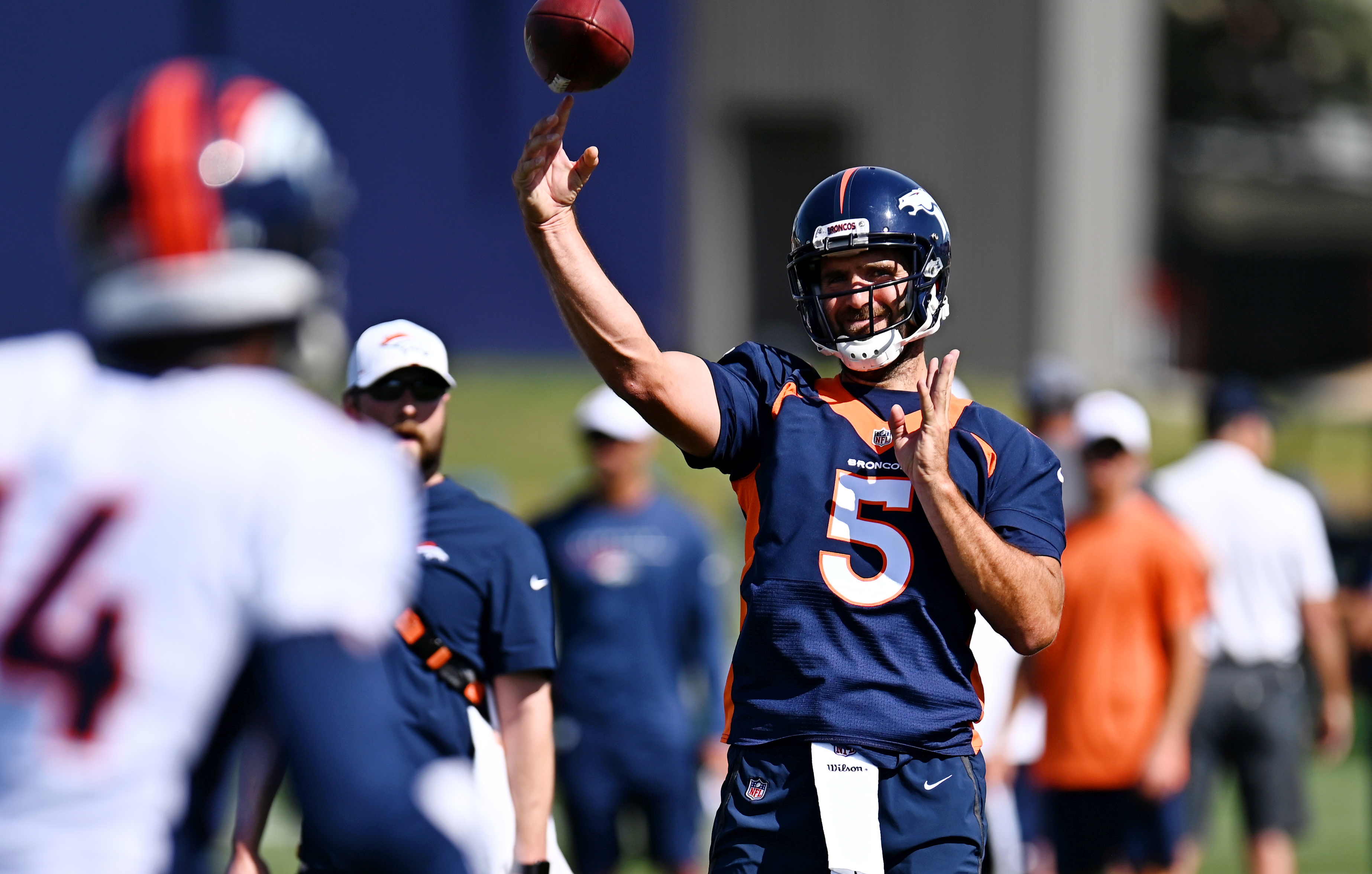 The Denver Broncos hit the field for day two of training camp looking to build on the strong first day at UC Health Training Center.
Linebacker Joe Jones got the day started with an interception off Kevin Hogan as Denver begins life without Todd Davis for at least 3-4 weeks, who is out with a partial tear in his calf muscle.
Alexander Johnson got the first chance at filling in for the injured Davis. The Broncos will have a rotation of players in action as Davis sits out the majority of preseason.
Courtland Sutton had a bit of a better day, getting lots of encouragement from the coaching staff through drills and cheers from the crowd on a tough catch during some offensive scrimmages.
Broncos safety Su'a Cravens is locked in for the first couple days of camp, recording an interception off Kevin Hogan. Cravens has had a solid start to the camp, recording an interception in back-to-back practices.
Rookie quarterback Drew Lock was first out of the building on Friday morning for practice, playing catch with wide receiver River Cracraft. The practices have a new vibe to it that is focused solely on football, as the music that once blared through the speakers is quiet, allowing for pure communication and synchronicity between players and coaches.
What we learned:
The Denver Broncos signed running-back David Williams and waived offensive lineman Nathan Jacobson.
Announced late-Thursday, linebacker Todd Davis will miss an expected 3-4 weeks with a partial tear in a calf muscle.
Sunday is National Alzheimer's Awareness Day, the Broncos are requesting fans dress in purple and all monetary donations can be made to help end Alzheimer's. The Broncos will be matching all monetary donations to the Alzheimer's Association made at training camp on Sunday. Last year, the Broncos raised $40,614.31 at Alzheimer's Awareness Day at training camp in 2018, which helped 'Team Super Bowlen' reach a team-fundraising record of $115,000. 'Team Super Bowlen' has raised nearly $500,000 for the Alzheimer's Association since its inception in 2014.
Colorado football head coach Mel Tucker was in attendance Friday to watch the Broncos.
You can follow Ronnie Kohrt on Twitter for more news regarding the Broncos by clicking here and catch up on latest conversations about the Broncos, or listen to the podcast below.
Follow along all training camp with Ronnie Kohrt as he recaps every day of Broncos Training Camp, and broadcasts live at 7am on Mile High Sports AM 1340 | FM 104.7.