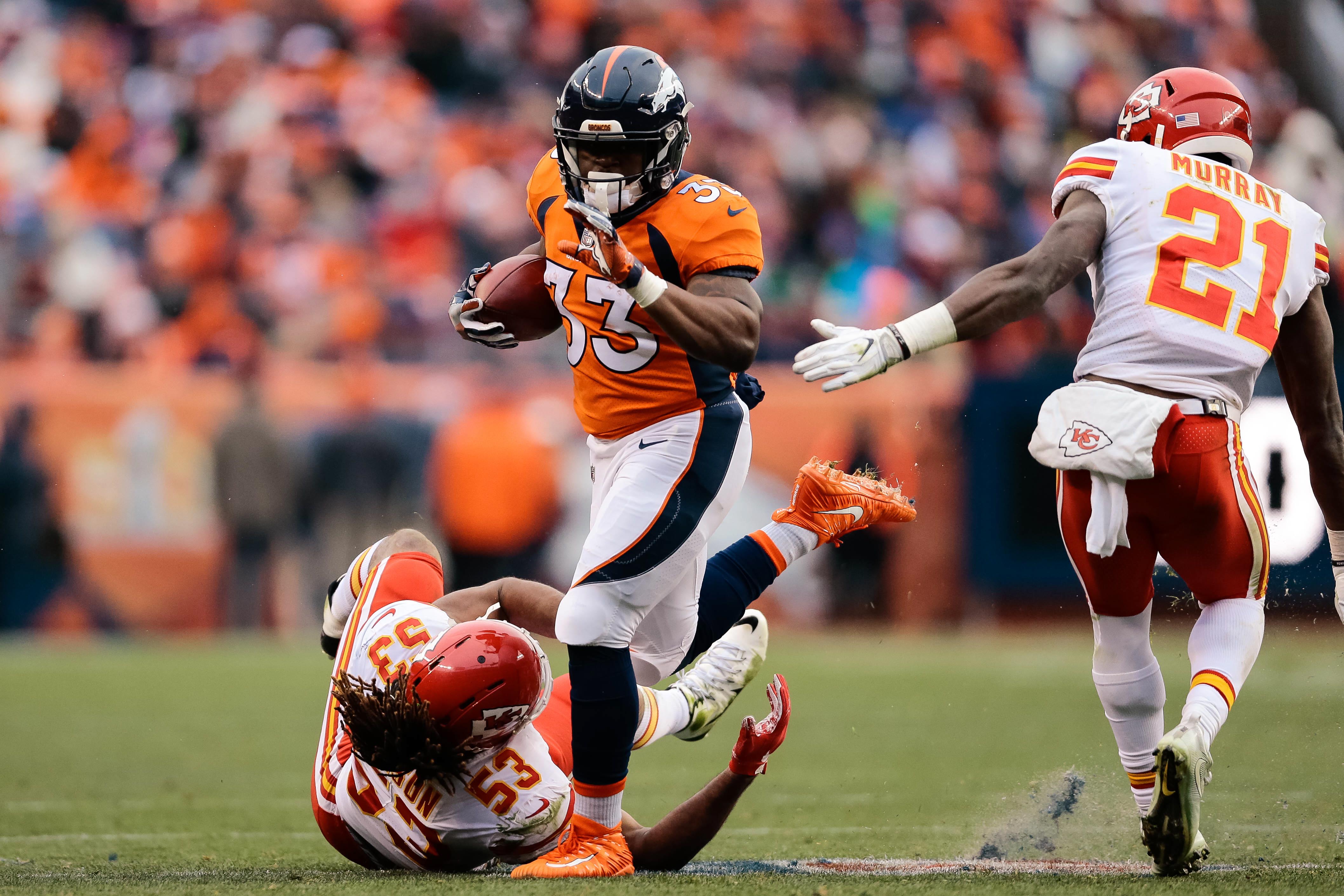 The Denver Broncos will have a stacked stable of running backs at their disposal when they break for training camp later this month, but while Denver does possess quantity, do they possess quality?
Dishing on the Broncos running back stable is Broncos Blitz podcast host Ronnie Kohrt. Kohrt chats about the depth chart, added value in rookie Royce Freeman, what will returners De'Angelo Henderson and Devontae Booker bring to the table and how does Phillip Lindsay fit in all of this.
Denver lost a strong presence in the backfield when C.J. Anderson was not resigned, however the Broncos hope one of the many legs in the back field will emerge as the top man in training camp and preseason.
Click here to listen to the full Broncos Blitz podcast with Ronnie Kohrt, including what he had to say about who starts, who makes the roster and who may surprise in 2018, or listen to the podcast below.
Click here to listen to past episodes of the Broncos Blitz podcast and access the Broncos Blitz archived vault.