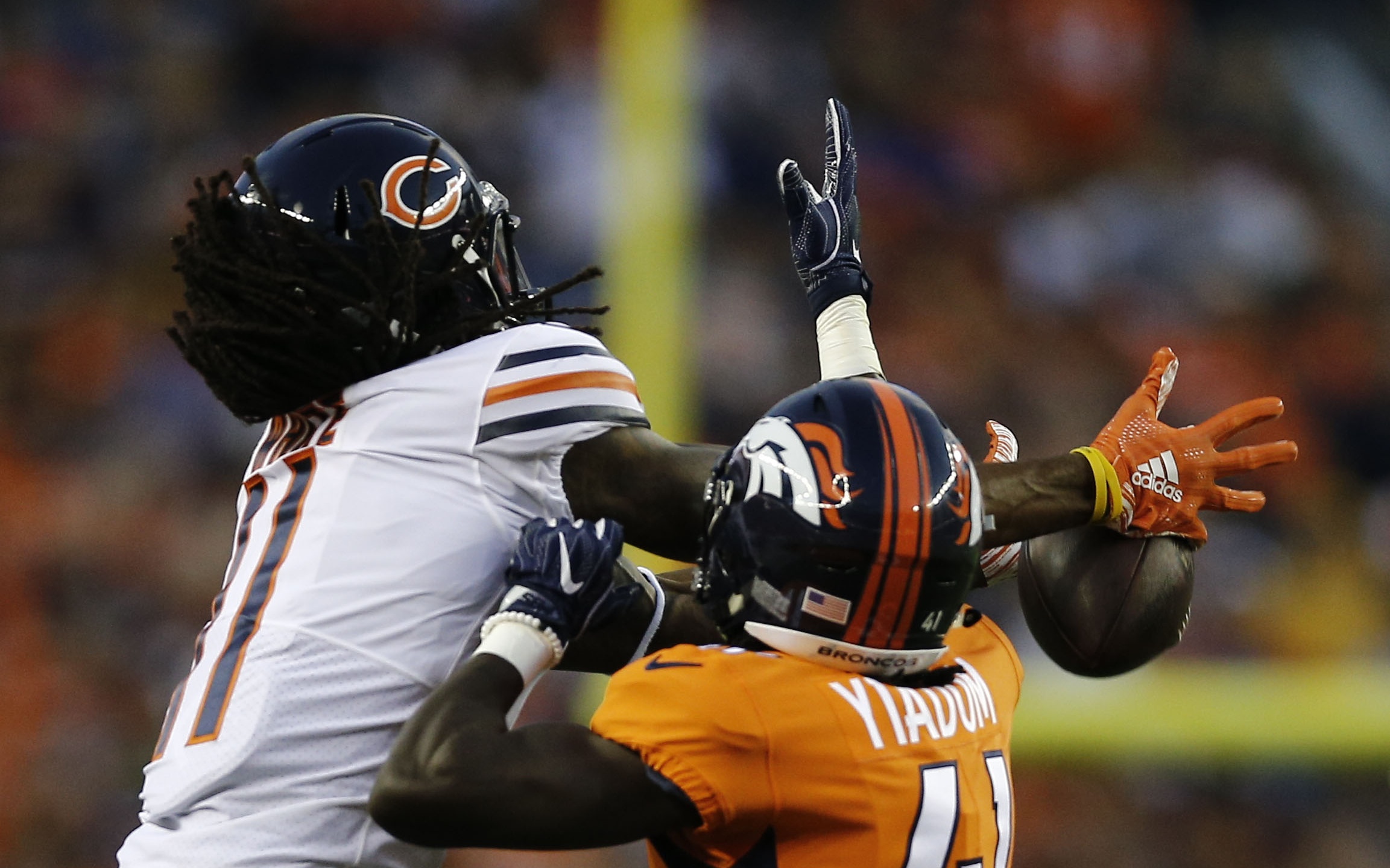 The Denver Broncos signed cornerback Tramaine Brock during the offseason to add depth to the secondary after the departure of Aqib Talib to the Rams. Luckily, Brock looks poised to play a big role for Denver in their secondary.
Speaking to Eric Goodman & Les Shapiro of Mile High Sports AM 1340 | FM 104.7, Brock talked about the Broncos' rookie cornerbacks, their upcoming preseason game against the Redskins and Case Keenum.
The Broncos have a lot of inexperience in their secondary (Brendan Langley and Isaac Yiadom to name two) and Brock sees it as an opportunity to help the team get better.
"We got to lead by example," said Brock. "We should be good as a group. If anybody [goes] down, they [Isaac Yidadom and Brendan Langley] can step right in and nothing [changes].
Yiadom was selected out of Boston College to add depth to the Broncos secondary and Brock has been impressed with what he has seen from him so far.
"He's a rookie so he's learning," Brock continued. "But he's doing well."
The Broncos are heading to the east coast this weekend to take on the Redskins for their third preseason game and Brock is excited to hit somebody else.
"[We're] going in like its a regular season game," said Brock. "[We're] going out there trying to make plays, trying to win."
Case Keenum and Brock were teammates in Minnesota last year and Brock is excited for Keenum to be his quarterback one again.
"I'm glad that he's here with the Broncos," Brock continued. "I feel like he's going to get the job done and do the same thing again as he did in Minnesota."
Click here to listen to the full interview with Brock.
Catch Afternoon Drive with Goodman and Shapiro every weekday from 4p-6p on Mile High Sports AM 1340 | FM 104.7 or stream live any time for the best local coverage of Colorado sports from Denver's biggest sports talk lineup. Download the all-new free Mile High Sports Radio mobile app for Apple or Android.