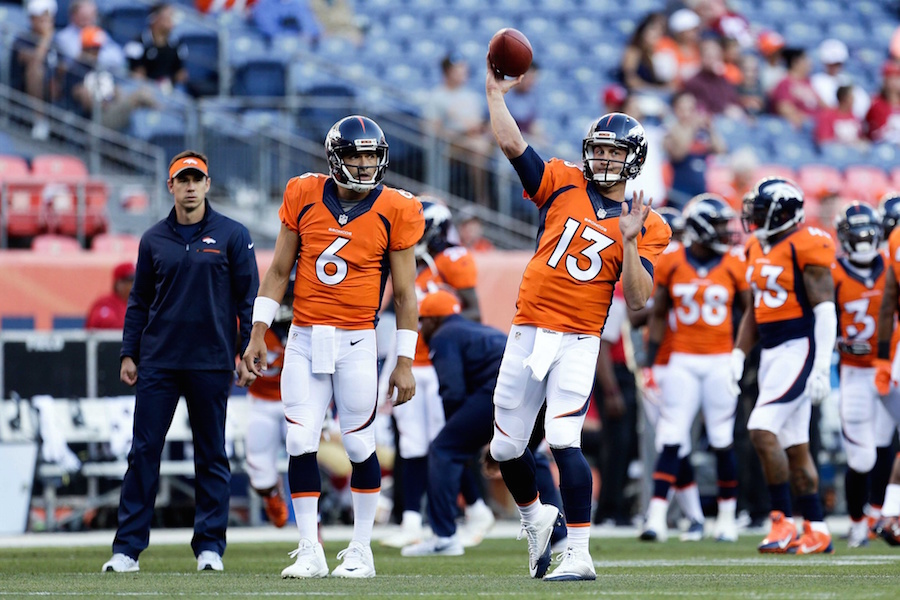 Just as they did in 2015, the Denver Broncos are riding the wave that is their defense in 2016.
This week, though, the offense is going to have to step up if they're planning on defeating the Cincinnati Bengals on the road.
Sunday's game will be the first one the Broncos have played away from home since their Week 15 matchup against the Pittsburgh Steelers.
The Bengals and the Broncos have a bit of a wild history as of recent, from Brandon Stokely's game-winning touchdown back in 2009 to the 2015 sack-fumble win in overtime, these two teams always manage to put on a show.
The Broncos defense hasn't skipped a beat through two games in 2016, but there is no doubt they are going to be up against perhaps their biggest challenge of the season on Sunday when quarterback Trevor Siemian makes his first road start in The Jungle.
The Bengals offense is littered with play-makers. Jeremy Hill has torched Denver in the past, and Giovani Bernard and A.J. Green have the potential to give the Broncos' defense a headache. Andy Dalton currently sits atop the league leader boards in passing yards. Will the Broncos be able to take down their third Pro Bowl quarterback in just as many weeks?
It almost seems as if the Broncos' defense feeds off of pressure. While watching them work themselves out of new jams every week is entertaining, the Broncos offense could help out a little by spotting them a few points as they head into The Jungle.
Aqib Talib thinks that the Broncos' offense looks significantly better than it did last year, now let's see some points.
Trevor Siemian hasn't played poorly, but he's been far from great in his first two games as a starting quarterback in the NFL. With two weeks under his belt, it would be nice to see the Broncos offense show off what they have against a middle-of-the-pack Bengals defense.
The Broncos will be missing starting tight end Virgil Green and starting right tackle Donald Stephenson when they take the field on Sunday, but there isn't really a reason why the offense shouldn't be able to move the ball.
It is widely known that playing on the road is never easy. The Broncos will go into Paul Brown Stadium on Sunday as 3.5-point underdogs.
Siemian and the Broncos' offense have gotten their feet wet, but when Sunday rolls around it's time for them to take a page out the defense's book and pin their ears back.