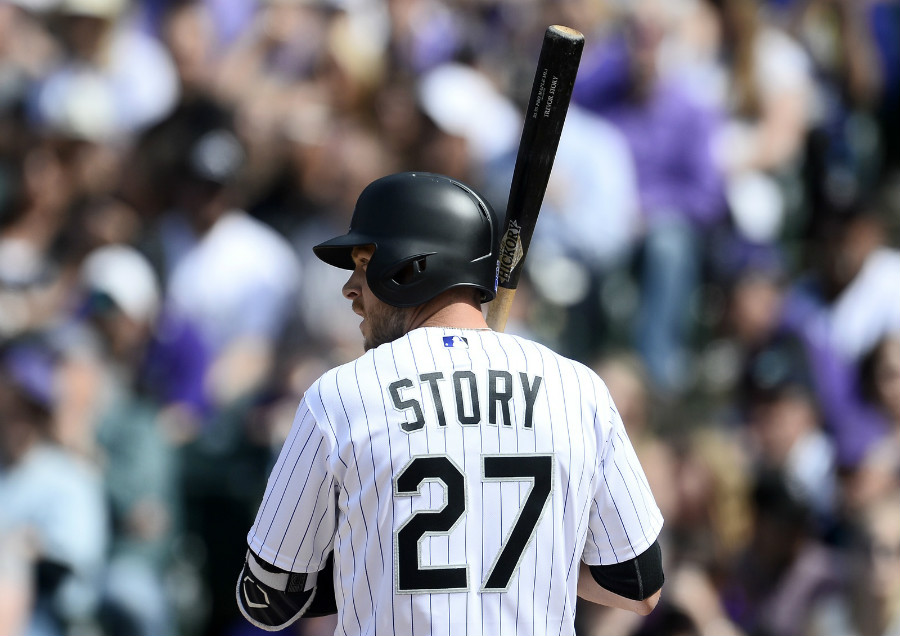 The Rockies' Trevor Story is good — we get that — but just how good is this kid?!
Trevor Story battled for an opening day roster spot all spring training, and the 23 year old is making it known that he is here to stay. After hitting four home runs in his first three games, Story grabbed the attention of the baseball world once again on Friday.
Trevor Story is a GAWD. pic.twitter.com/ggn6aHwpJA

— Kevin Munie (@KMunie7) April 8, 2016
Story was already the first player in MLB history to hit a home run in his first three games, and now he's extending that streak.
The Rockies already had a top-five offense coming into the year, but with Story in the mix, it seems as if they have taken their game to another level.