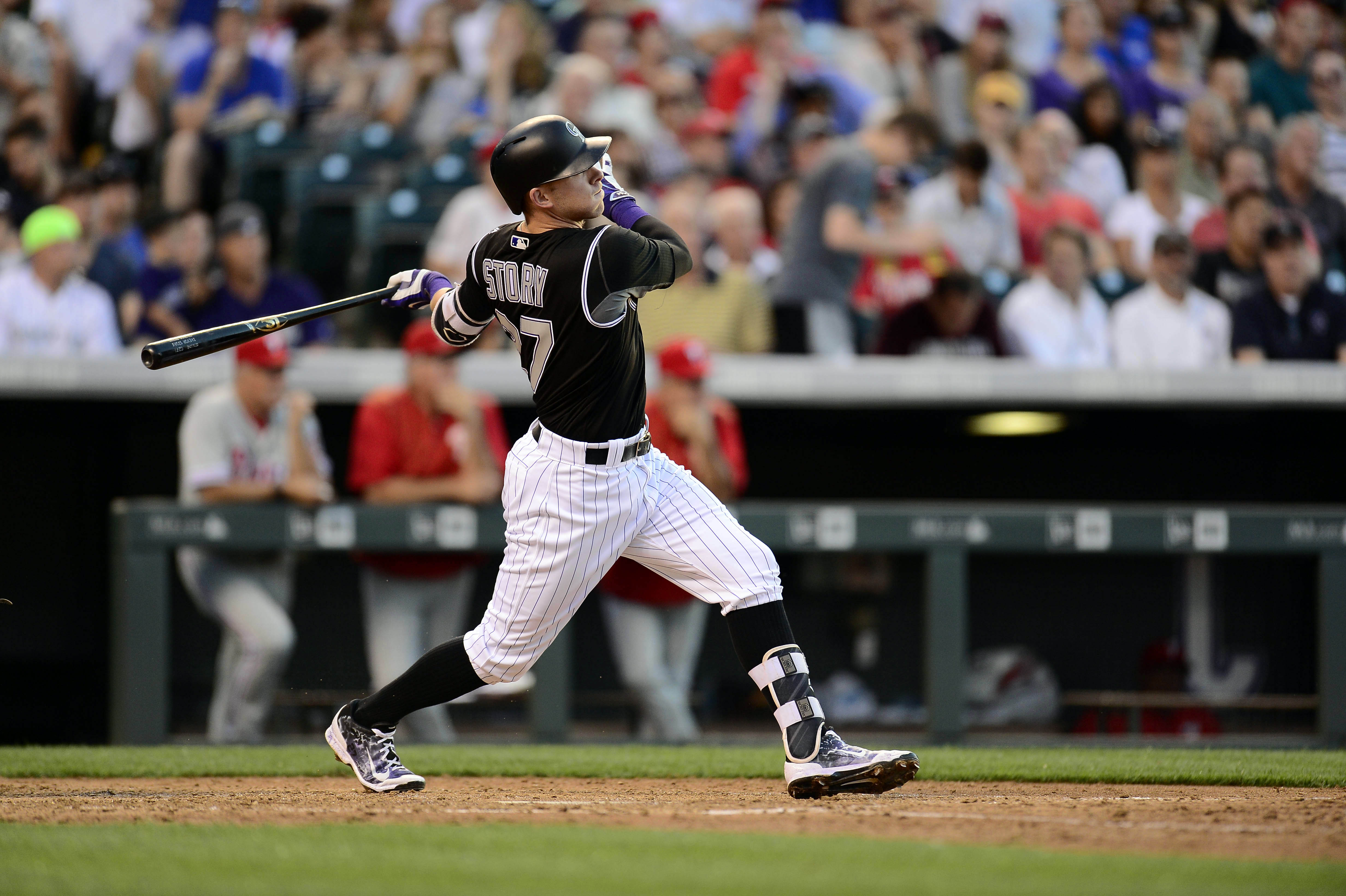 Trevor Story has had an unbelievable season up to this point, both on the field and at the plate. And while he's making the Rockies' future look bright, in the present, he's looking to make history.
Story hit his 22nd and 23rd home runs of the year in consecutive games against the Tampa Bay Rays at the beginning of the week and is now one homer away from tying the guy he replaced, Troy Tulowitzki, who had 24 home runs during his rookie season back in 2007.
The only rookie shortstop to have more than Tulo is former Red Sox shortstop Nomar Garciaparra. He hit 30 home runs back in 1997.
Story's 23 home runs in only 94 games means he is on pace to reach almost 40 home runs over the course of the rest of the season. The Rockies have 68 games remaining on their schedule and over half of them (36) are at home. We know how hitter-friendly of a ballpark Coors Field is, and considering the ball travels farther in Denver, Story can expect to hit a bunch more at home.
Story is currently batting .268 with 23 homers, 60 RBIs and an OPS of .905.
Garciaparra in 1997 hit .306 with 30 homers and 98 RBIs. He was also named an All Star, won Rookie of the Year and finished eighth in MVP voting.
Tulowitzki finished his rookie campaign hitting .291 with 24 homers and 99 RBIs, with an OPS of .838. He finished second in Rookie of the Year honors.
If Story keeps hitting at this rate, he will not only pass both of them in home runs, but he should come close to them in RBIs and have a better OPS.
Despite being snubbed from the All Star game, Story looks like he is going to be one of the favorites to win Rookie of the Year in the National League, while breaking a record that has stood for almost 20 years.
He's in elite company, and there's no reason to think that he won't finish his career with a handful of All-Star appearances to his name.