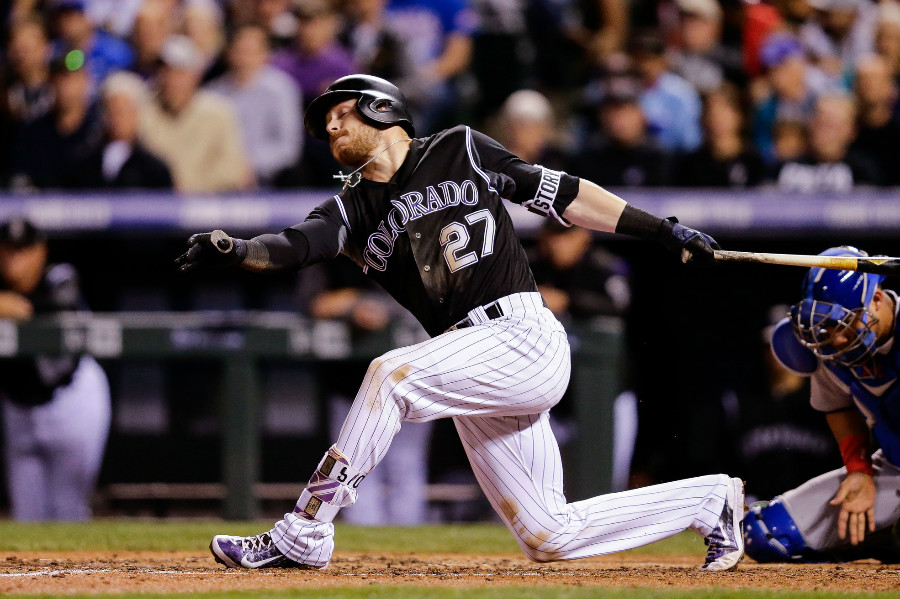 The Colorado Rockies have placed shortstop Trevor Story on the 10-day DL with a left shoulder strain, manager Bud Black confirmed today.
Story suffered the injury Tuesday night in the second game of the Rockies day-night doubleheader against the Chicago Cubs.
"Just sort of aggravated the left shoulder," Black said. "Sore yesterday, and from the medical perspective [we thought] this may be a couple of days. We felt 'hey, let's put him on the DL' because they didn't know the timeline of the return. We have a four-man bench as it is. To play with a guy that is not quite right physically, you know what we did? Put him on the disabled list."
The DL stint is not expected to be long as Story will continue to throw and run while he is sidelined.
"That's pretty much the first time I've felt it like that." Story said of the injury. "Everybody, guys I've played with since they were little [have] nicks and bangs all the time. It just flared up pretty good on that check swing."
Story is in a funk to start his sophomore season, hitting a measly .180 with six home runs and 15 RBI's.
Pat Valaika and Alexi Amarista will likely soak up time at shortstop as Story recovers.
The time off may suit Story well as he will now have an opportunity to clear his head and hit the reset button when he returns to action for the Rockies.