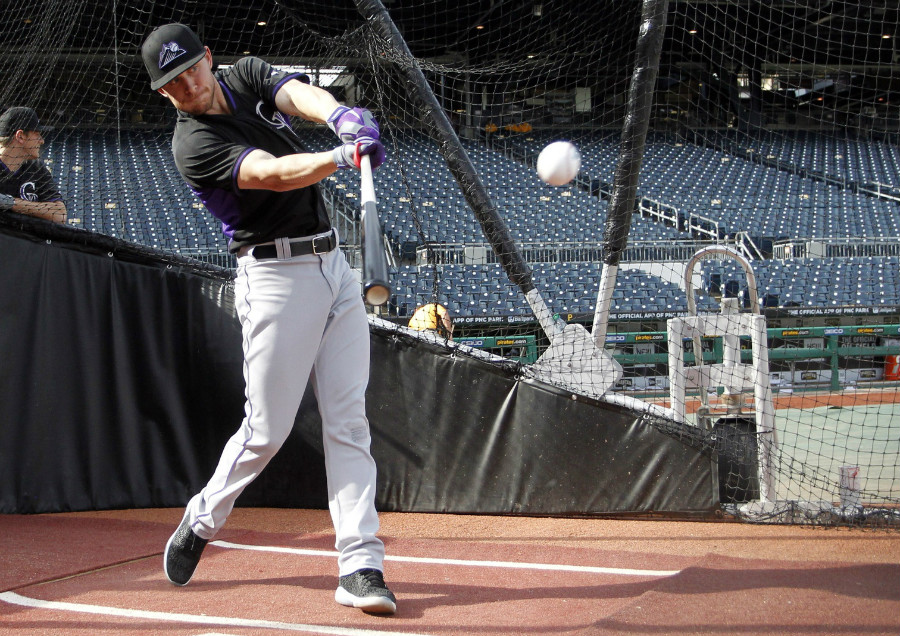 Trevor Story took the baseball world by storm when he came onto the scene at the beginning of the year, leaving fans wondering if his impressive play would lead to an All-Star Game selection.
When spring training kicked into gear nobody knew if Story would even make the cut out of the gate; however, after he posted a .340 batting average to pair with six dingers and 13 RBIs, leaving manager Walt Weiss with no choice but to bring the 23 year old on board to start the season.
In April, Story validated that decision and then some, belting 10 homeruns in the month. And if he wasn't hitting home runs, he was grabbing extra-base hits, and he hit a lot of those. Story's 17 extra-base hits were historic, as he was only the third player since 1900 to have that many in the month in which they made their major league debut, joining Joe DiMaggio and Albert Pujols.
Currently, Story leads all rookies in homeruns, RBIs and slugging percentage.
In addition to his impressive rookie numbers, he also stacks up well against the entire league, ranking in the top 10 in homeruns and slugging percentage.
"He made a lot of noise with the big start, but he's played very well throughout," Weiss told Patrick Saunders of The Denver Post. "It's tough sometimes to live up to the billing if you have a start like that, but Trevor has done a heck of a job staying the course."
All season long Story has shown that he can hang with the best the game has to offer. Trevor has remained consistent this year with an average of .272, as well as keeping pace with All-Star Nolan Arenado in homeruns and RBIs on the club.
The All Star Game is still weeks away, but his ability to continuously put up numbers and impress on the diamond are all reasons he could be selected to the game.
Not to mention, baseball likes to showcase their young, rising stars, and there aren't many that fit the bill better than Story.