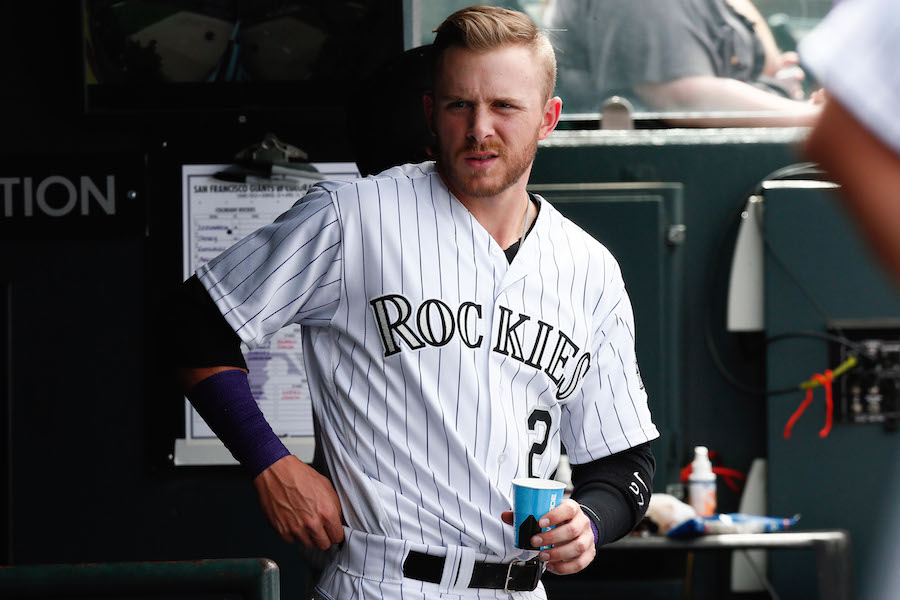 How much would you pay for history?
For some, apparently the answer is a lot.
According to Darren Rovel of ESPN, Trevor Story's opening day jersey — the one he hit two home runs in against the San Diego Padres at Coors Field — sold at auction for $12,250.
Trevor Story's opening day jersey sold Sunday night for $12,250 at auction. https://t.co/wI3kTL56Q6

— SportsCenter (@SportsCenter) April 18, 2016
The two home runs Story hit in this jersey — his fifth and sixth — marked the fourth straight game he had hit a home run to start his career, an MLB record. After the Rockies opening series against the Padres, Story would have seven home runs, giving him the most home runs through a team's first six games in baseball history, passing guys like Larry Walker, Mike Schmidt and Willie Mays.
The nine-day auction closed on Sunday after Story's jersey received 117 bids.