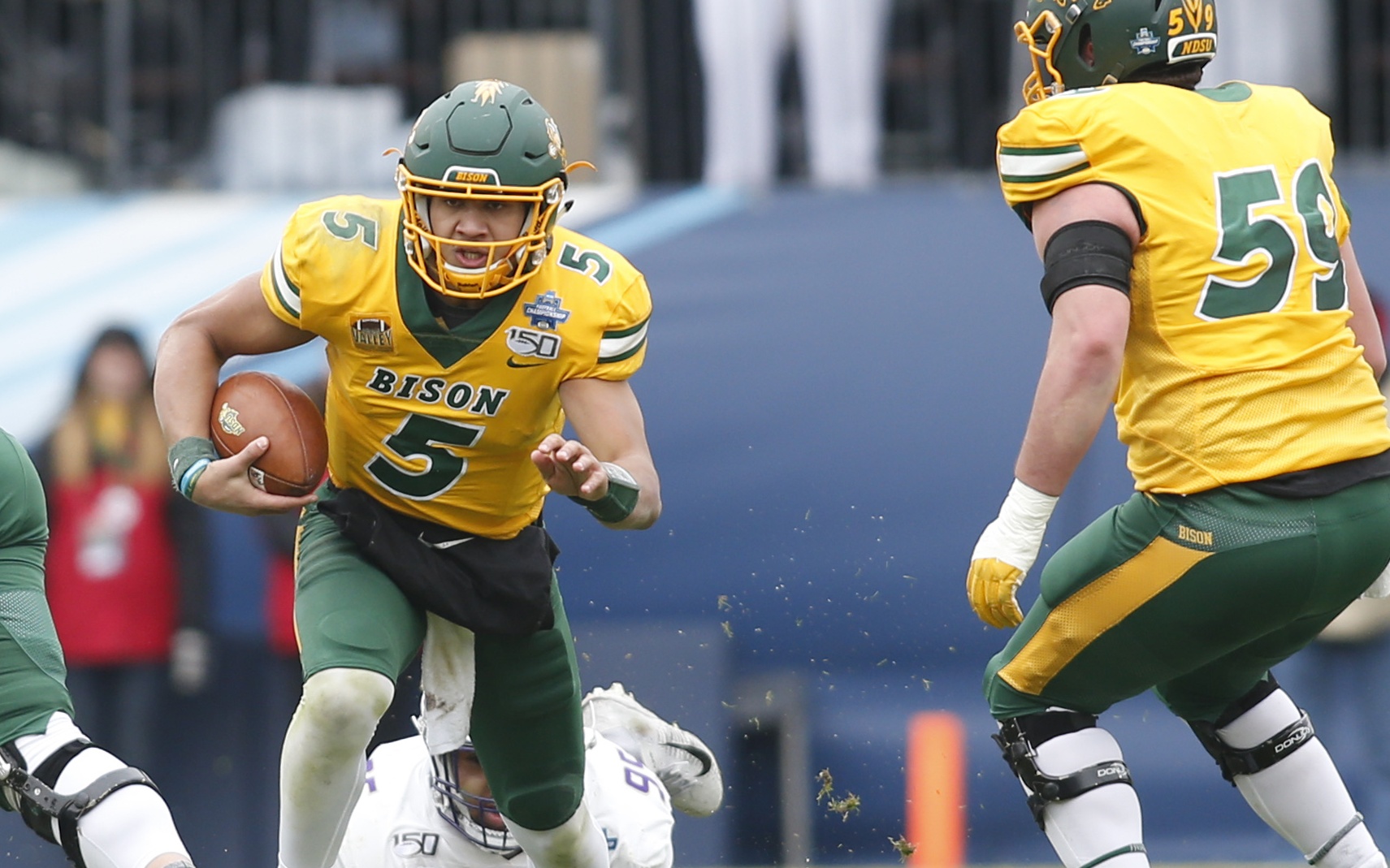 Is Drew Lock the answer at the quarterback position for the Denver Broncos?
It's the question everyone's been asking since Lock was drafted in the second round by the orange and blue back in April of 2019.
And two years later, the answer is still, "Maybe."
Lock has been extremely inconsistent over the course of his short career, and spent most of the 2020 season as the worst or near-worst quarterback in the NFL per basically every stat category out there. However, he did surge during the last third of the season, throwing nine touchdowns compared to four interceptions over the last five games.
A week ago, it was clear that Lock was the odds-on favorite to start again in 2021, with John Elway at the helm of the franchise. However, now that Elway has moved up the ladder and left the GM job vacant, Lock's standing on shakier ground.
What if the new General Manager — who could be named as soon as Wednesday — wanted to go in a different direction and draft a quarterback in the first round this year?
Well, Pro Football Focus mocked that out for the Broncos, with the team drafting Trey Lance out of North Dakota State with the 9th overall pick.
"The Broncos should absolutely swing the bat here because Drew Lock has proven that he is not the long-term guy. Lock has appeared in 18 games in his two-year NFL career and has come away with the league's third-worst passing grade over that span (61.8). No quarterback has thrown a higher rate of uncatchable passes than Lock (28%) on throws beyond the line of scrimmage since 2019. It's time for a new era," Anthony Treash of PFF writes.
But, is Lance really the answer himself?
That, too, is unknown and he seems like a risky pick at 9.
Why? Well, the good is he has all the physical traits one would like to see in a QB. He's 6'4″ and 226 pounds with a rocket launcher of an arm. But, the bad is he played at NDSU of the FCS (lower college division) and played basically only one full year there. That was in 2019 when his numbers were solid (66.9 completion percentage, 2,786 yards with 28 TD, 0 INT) but is that enough to take a flier on him? (He also rushed for 1,100 yards and 14 scores that year.)
The Bison only played one game this year and Lance went 15-30 (yikes) for 149 yards, 2 TD and 1 INT, although he did run 15 times for 143 yards and two touchdowns in that single game.
Watching Josh Allen skyrocket into superstardom this year was enough to leave Broncos fans drooling and wondering "what if." Rewind to 2018 and Denver could have taken a huge chance on Allen coming out of Wyoming of the Mountain West (FBS school, but G5).
Instead, the Broncos took Bradley Chubb — who's been very good — and Allen went from the least accurate quarterback in the NFL as a rookie to a legitimate star two years later.
Lance seems to be built similarly, he loves to run and he's from a smaller school; does the allure of his similarities push the Broncos to draft him?
The answer is: No one knows for sure until Denver has a GM. And even then, we likely won' know until draft day. Which, for Broncos fans, will make for an exciting offseason.