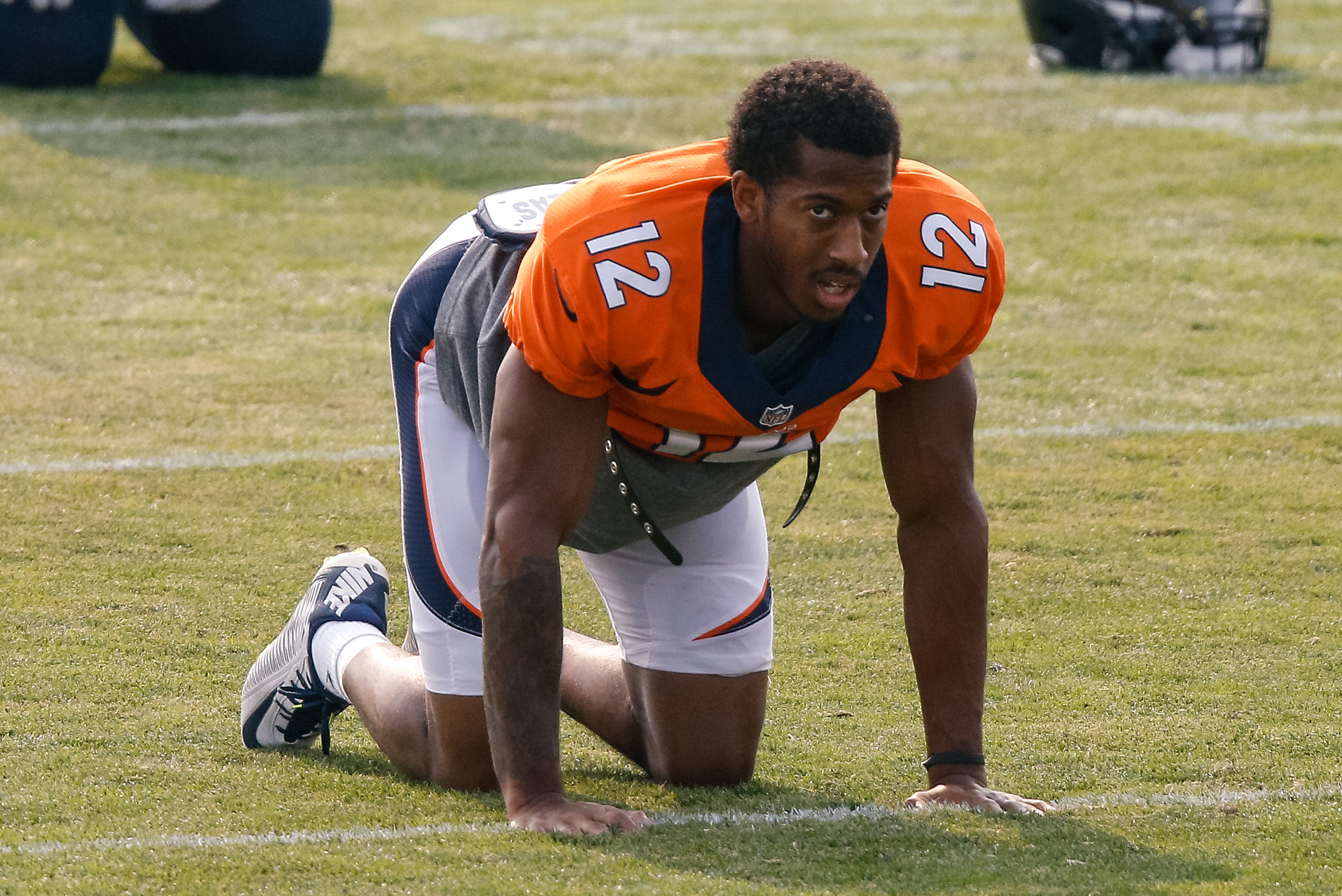 The Denver Broncos have more talent at receiver than they've had in a long time, which means some NFL-caliber players are sure to be sent packing.
Courtland Sutton, Jerry Jeudy, Tim Patrick, and K.J. Hamler are all guaranteed a roster spot barring trade, injury or some other unforeseen circumstances. Tyrie Cleveland has had a rough camp, but it seems foolish to abandon such a talented receiver so quickly due to drops, as Jeudy has demonstrated at camp.
That leaves somewhere between one and three roster spots open at wide receiver, and there Denver has a lot of players with the potential to make the roster and contribute consistently.
Two players attempting to make their case for such an opportunity, are 2021 sixth-round pick Seth Williams and second-year undrafted free agent Trinity Benson.
Williams has the advantage of draft pedigree, while Benson is earning a leg-up on the competition by making big plays, seemingly almost every day of camp.
One major factor in that big-play ability, is Benson's impressive speed.
"'TB' (Trinity Benson) is fast," fellow second-year receiver K.J. Hamler told the media on Saturday after practice. "Me and 'TB' always talk about building a 4×100 team, and we're trying to figure out who the anchor would be. So, we're still trying to figure that out. But I don't know, me and 'TB' don't need to race. We already know. We already know. What's understood doesn't need to be said."
In order to make the final roster, Benson will have to make an impact on special teams. The Broncos want to find one who can contribute on offense and special teams, so they don't have to have a special roster spot for Diontae Spencer, and Benson has met the need.
On Saturday, he had two impressive returns that showcased his top-end speed and ability to weave through traffic, both of which would have likely resulted in long returns in live-game setting.
On top of his love for Benson, Hamler also praised Williams, who caught a touchdown today from Drew Lock during goalline work Saturday.
"Williams is progressing really good," Benson said. "He's starting to understand things he's starting to know which read he is, so he can take his time on certain routes. All we've got to do is get his fatigue [handled]. He's tired sometimes but that's normal. We're in Colorado the Mile High [City]. So, he's got to get used to it. Everything else he's coming along really good."