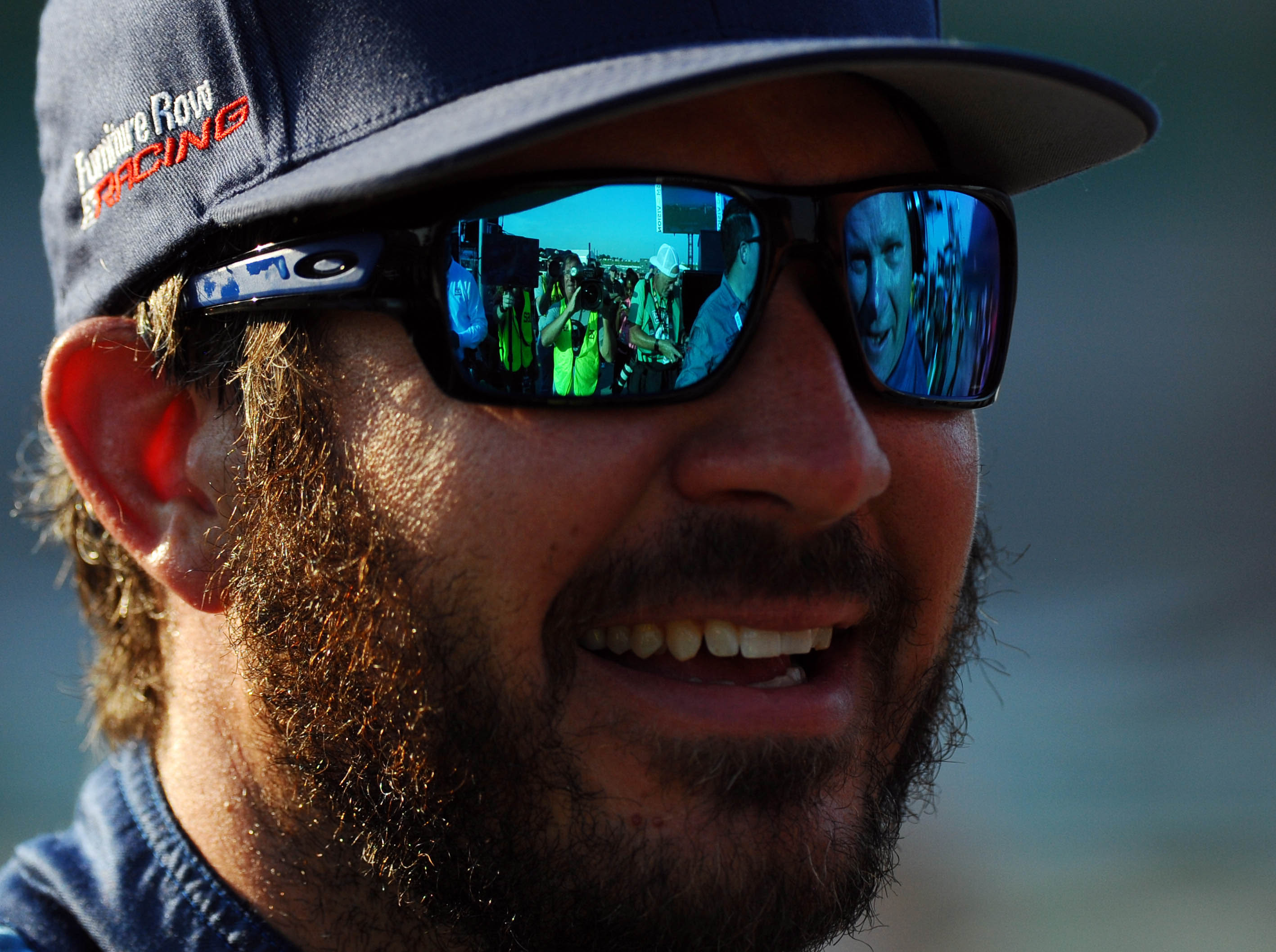 The accolades for 2017 NASCAR Cup Series Champion Martin Truex Jr. continued Wednesday night when he earned the prestigious Best Driver Award at the 26th annual ESPY Awards.
The driver of Furniture Row Racing's No. 78 Toyota received the most votes in the category that also included Formula One's Lewis Hamilton, IndyCar's Josef Newgarden, and NHRA Top Fuel driver Brittany Force.
Truex's championship-winning 2017 season included eight victories, 19 top-five and 26 top-10 finishes, and three poles.
"It's an honor to receive the ESPY for Best Driver and I appreciate everyone at Furniture Row Racing and partners like Bass Pro Shops, 5-hour ENERGY, Auto-Owners Insurance, Toyota, Furniture Row, Denver Mattress, True Timber, Garmin, Cessna, Oakley and all the others who play an important role in our success," said Truex. "2017 was an amazing year and this season and I still have to pinch myself to believe it turned out the way it did. Congratulations to all the other nominees on their great seasons last year and thanks to all the fans who voted for me."
Truex and the No. 78 Furniture Row Racing team continue their championship form just past the halfway mark of the 2018 season. The team has four victories (Fontana, Pocono, Sonoma, and last week at Kentucky Speedway), and 13 top-five finishes in the first 19 of 36 races. The team has locked up their fourth consecutive appearance in the 2018 NASCAR Cup Series Playoffs.
Previous NASCAR winners the ESPY Awards Best Driver include Kevin Harvick, Kyle Busch, as well as Tony Stewart, Jeff Gordon and Dale Earnhardt Jr.