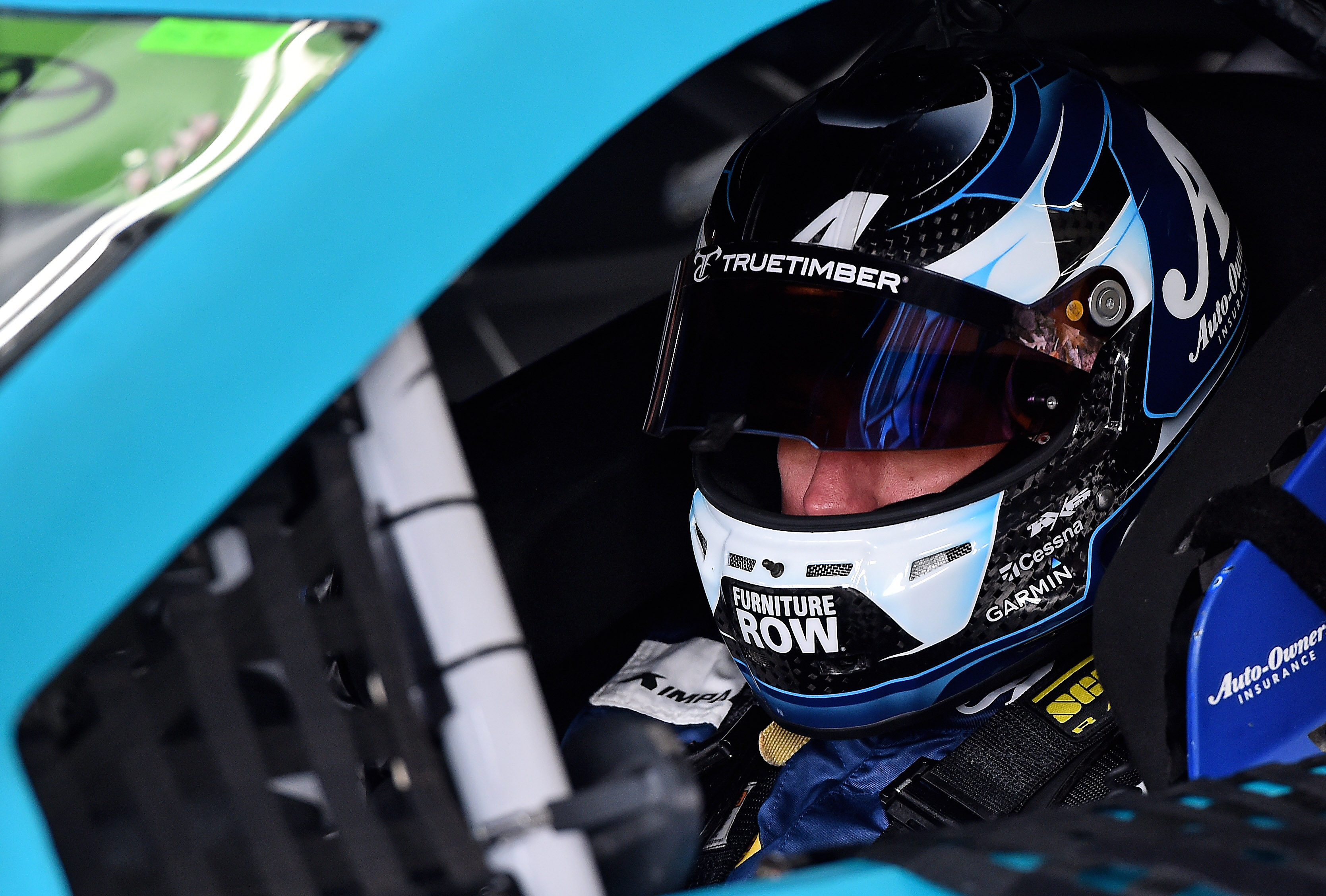 Martin Truex Jr. just barely missed the pole round of qualifying for the inaugural NASCAR Cup Series road race with a 13th-place showing on the ROVAL at Charlotte Motor Speedway.
Truex lapped the 17-turn, 2.28-mile ROVAL in 77.390 seconds at 106.060 mph in his second attempt in the first of two rounds of qualifying. He picked up five positions from his first attempt but fell just four-one-hundredths-of-a-second short of the 12th-place cutoff run of Ryan Blaney (77.350, 106.115).
The No. 78 Auto-Owners Insurance Toyota will line up on the inside of Row 7 for Sunday's 109-lap, 248.52-mile race.
"The first run, I think we maybe just went out a little too early," said Truex.
"And then they (another competitor) knocked the tires back coming out of the chicane so you could straighten it out more and gain speed so we gained quite a bit there on our second run. I just got real tight coming out of the infield onto the big track (regular oval turns 1 and 2) and chattered the front tires. I couldn't get into the gas and lost a lot of time. If I hadn't screwed that corner up I'd have been in good shape.
"We only made three laps of practice and to figure this place out is a little tricky. I wish we could have got another run or two in practice but that's the way it goes and we'll line up in 13th and go get them."
Sunday's race will be the third of the 10-race NASCAR Cup Series playoffs and the cutoff race to reduce the championship field from 16 to 12. Truex and the No. 78 Furniture Row Racing team clinched a berth into the Round of 12 last weekend at Richmond Raceway.
Kurt Busch won the pole. The balance of the top 12 qualifiers were AJ Allmendinger, Alex Bowman, Chase Elliott, Kyle Larson, Jimmie Johnson, Clint Bowyer, Jamie McMurray, Ryan Blaney, Chris Buscher, Daniel Hemric and Erik Jones.
Coverage of Sunday's race will air live beginning at noon MT (2 p.m. ET) on NBC, SiriusXM NASCAR Channel 90 and PRN.