As I wrote last week, I haven't really been a big fan of Michael Malone's rotations through the first week and a half of the season. I'll give him the benefit of the doubt for now — two of his best five players have yet to take off their warmups, and he's still trying to figure out which direction the mountains are — but these things have to get figured out sooner or later.
Right now, Malone is running this team as if he has one of the deepest benches in the league, with 11 guys averaging over 10 minutes a game, and that's just not the case. This team, at least until Wilson Chandler and Jusuf Nurkic get back on the court, is fairly thin, and Malone needs to start working with a shorter rotation.
It's just one man's opinion, but here's how I see the ideal Denver Nuggets rotation playing out:
Point Guard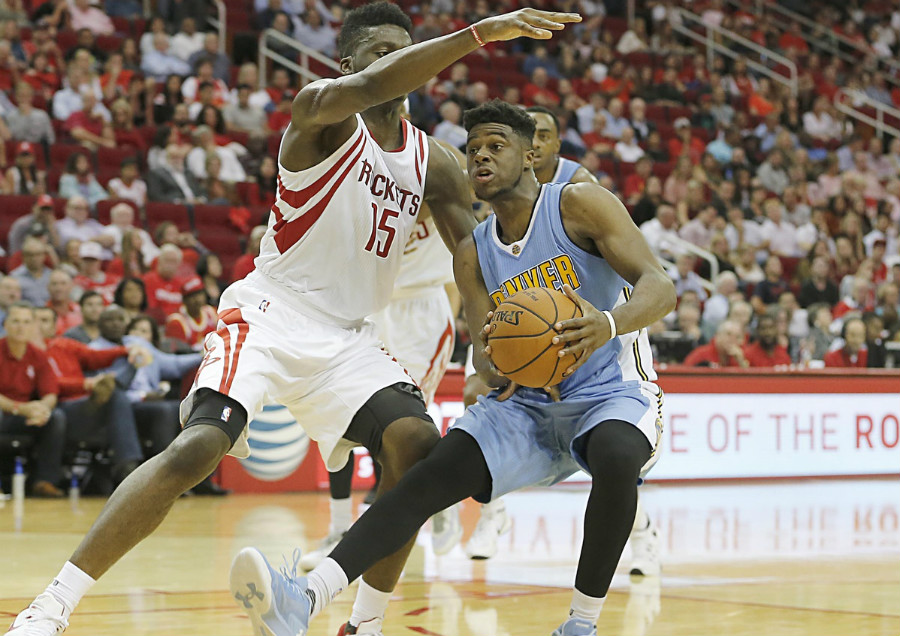 STARTER: Emmanuel Mudiay (33 minutes)
I don't have to tell you that Emmanuel Mudiay is the future of the Nuggets organization, but I will anyway: Emmanuel Mudiay is the future of the Nuggets organization!
He needs to be on the court as much as possible this season; there can't be any kid gloves.
BENCH: Jameer Nelson (23 minutes)
The Nuggets need Jameer Nelson. They need him to tutor Mudiay and be a veteran presence on the court — Mike Miller has that covered on the bench. That role alone is important enough to get him on the floor for 20-plus minutes a game.