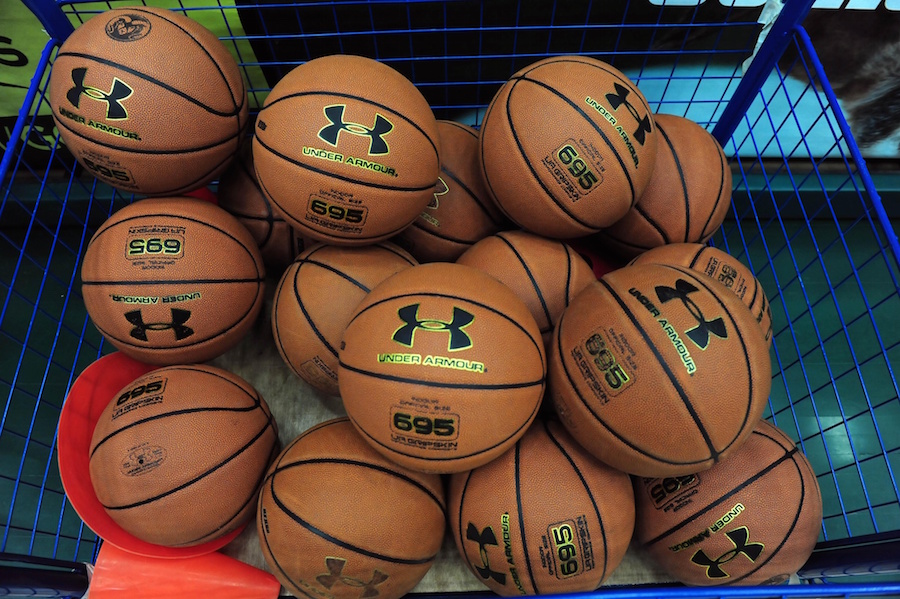 Read this story at CSURams.com
Despite a solid run to start the second half, Colorado State's miscues were too much to overcome in an 80-65 road loss at New Mexico, Jan. 27. With their fourth straight conference loss, the Rams fell to 10-13 and 3-7 in Mountain West action, while the Lobos improved to 11-11 and 6-3 in the league.
New Mexico opened the scoring and never trailed in the game, leading 15-8 at the first media timeout on the strength of a pair of three pointers by Jachai Simmons. The lead grew to as many as 15 at 30-15 on a 13-3 run by the Lobos, but CSU fought back and cut it to a 38-32 difference late in the opening 20 minutes. However, the hosts hit back-to-back threes in the final minute of play to lead 44-32 at the break.
Playing without its two leading scorers due to previous injuries, CSU got its defense going stronger in the second half, holding New Mexico to just 2-of-11 to start the second half as the Rams trimmed the lead to 53-48 with 9:02 to play in the contest, the closest since a 10:54 in the first half. However, a quick 5-0 run over 36 seconds by the Lobos extended back to a double-digit margin at 58-48 and the game would get no closer in the final eight minutes.
For the contest, Colorado State shot 53.1 percent (26-of-49) from the floor and 50.0 percent (5-of-10) from the three-point line. New Mexico was also strong, going 51.9 percent (28-of-54) from the floor and 38.2 percent behind the arc (13-of-34). CSU dominated the glass 35-15 but only outscored New Mexico 16-10 in second-chance points. The Rams turned the ball over 23 times as compared to just seven for the Lobos.
Individually, junior forward Deion James led CSU with 17 points and nine rebounds, while redshirt-sophomore Nico Carvacho was the only other CSU player in double figures with 14 points and 15 rebounds. New Mexico had four players in double figures, with Joe Furstinger, Troy Simons and Anthony Mathis scoring 13 apiece.
Next up Colorado State is back home for the Border War on Wed., Jan. 31 at 7 pm, as the Rams host Wyoming. The contest between the Rams and Cowboys will be televised on AT&T SportsNet, as Conor McGahey will be play-by-play and Sed Bonner the analyst. CSU will sport their "State Pride" uniforms, specially designed by Under Armour and featuring the state flag. The game will air across the Colorado State Sports Network (along with online at CSURams.com), with Brian Roth and Adam Nigon on the call.