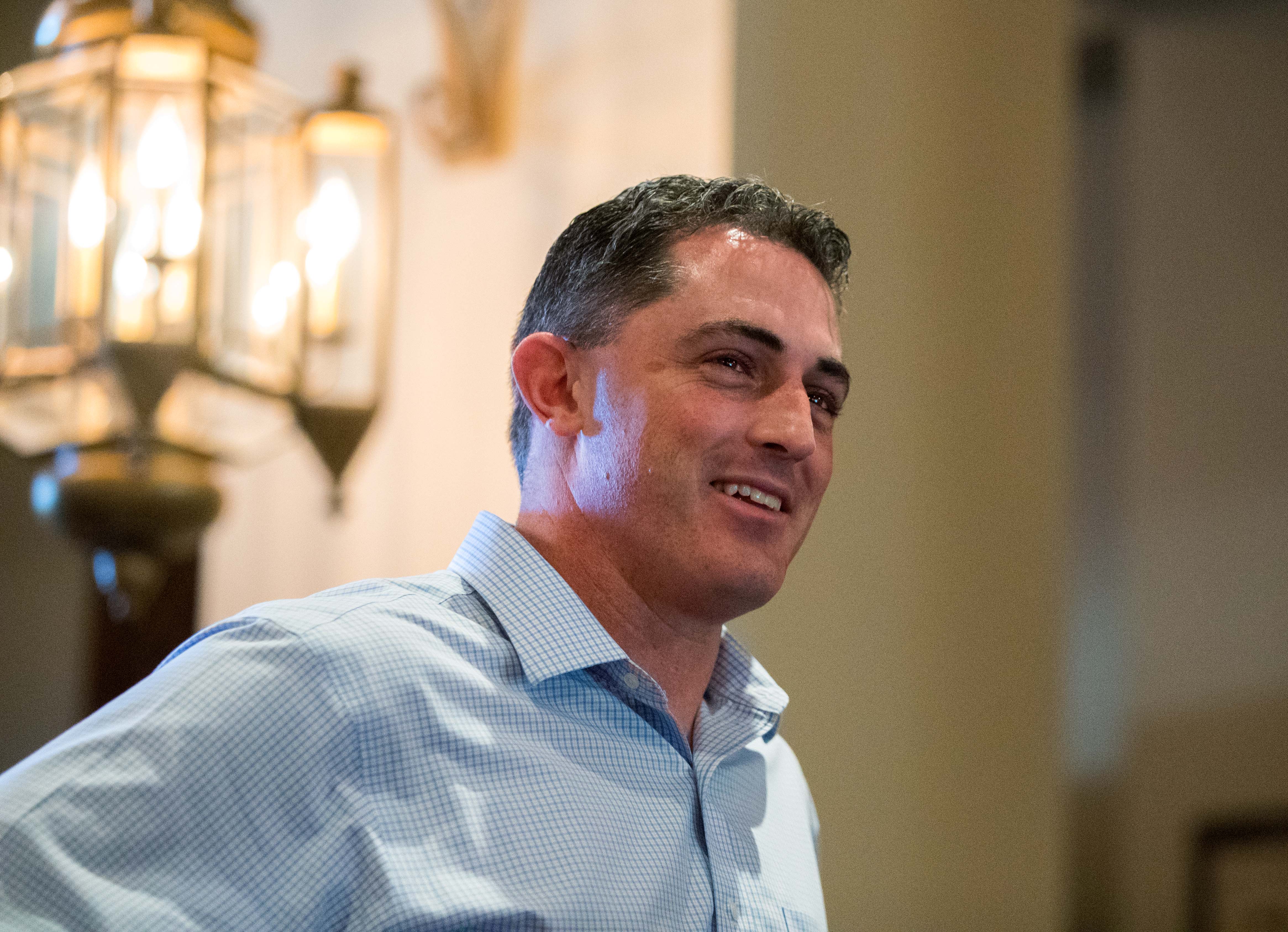 On Tuesday, Rockies General Manager Jeff Bridich spoke to the media and was asked for a comment on the continuing saga between the team and 3rd baseman Nolan Arenado. Bridich was quick to change the subject.
WATCH: @Rockies GM Jeff Bridich has no desire to discuss his recent feud with star 3B Nolan Arenado. #9sports #Rockies pic.twitter.com/NSokpYbdqY

— 9NEWS Sports Denver (@9NEWSSports) February 11, 2020
Fans and members of the media jumped on Twitter to offer their opinion of Bridich's handling of the question. And as expected, the comments were not good.
A live look at Jeff Bridich today. pic.twitter.com/5MG3qBsxrV

— James Merilatt (@jamesmerilatt) February 12, 2020
Jeff Bridich is clueless and is running a promising franchise into the ground.

— Zack DiGiulio (@zdigiulio) February 12, 2020
When the news broke late Tuesday night that Mel Tucker was leaving CU for Michigan State, some lumped the two stories together. Troy Renck, who spent over 10 years covering the Rockies for the Denver Post and now is a host and writer for Channel 7, shared his frustration with both situations.
In Colorado sports, not sure I have seen worse display of leadership and accountability in a single day than what played out with #Rockies Jeff Bridich and former CU coach Mel Tucker. Remarkably bad on so many levels. #Denver7

— Troy Renck (@TroyRenck) February 12, 2020
Les Shapiro, co-host of Afternoon Drive with Goodman and Shapiro on Mile High Sports Radio, added more fuel to the fire on Tuesday when he said the trade talks surrounding Arenado are still very much alive.
(2/2) the direction of the @rockies organization. I'm told he would warmly welcome a trade to the @cubs. The @cubs will continue to pursue this throughout spring training. (The @cubs also are fearful he could end up w/the division rival @Cardinals.) #rockies #cubs #mlbnetwork

— Les Shapiro (@LesShapiro) February 12, 2020
In truth, this post could go on and on. A simple search on Twitter results in hundreds of posts of fans frustrated with Bridich, Rockies owner Dick Monfort and the overall direction of the team. (Feel free to kick back with your morning coffee and see the hate with your own eyes.)
As Spring Training approaches, can the team improve its position in the eyes of many of its fans? The next several weeks will go a long way toward answering that question.