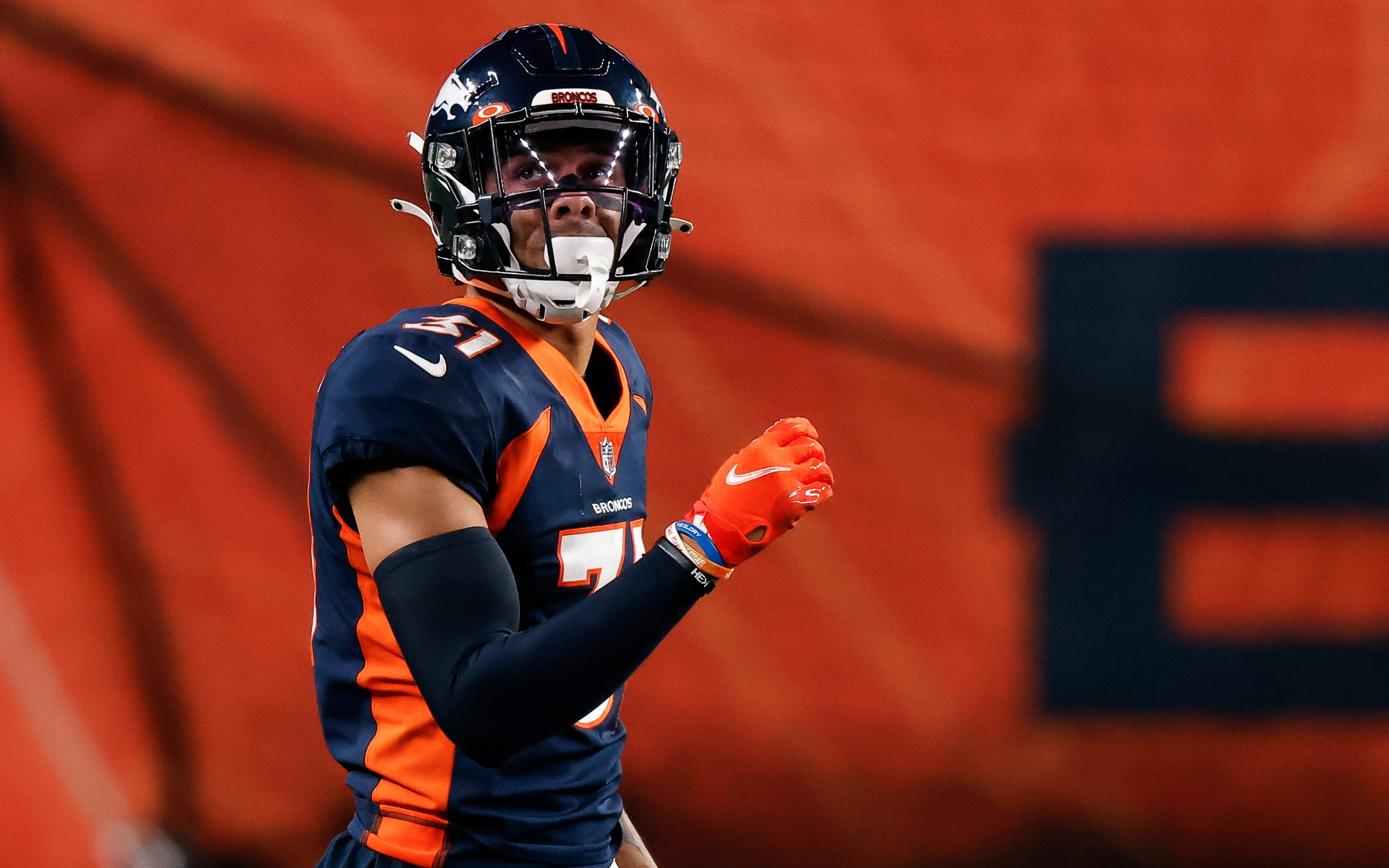 George Paton will have to make several massive decisions about the Broncos roster in his first off-season as general manager.
He still has to hire a director of player personnel, and he also has to solve a five-year-long problem at quarterback and re-sign several key players.
This week Pro Football Focus released their list of the top 100 players set to become free agents this off-season and two of those key Broncos Paton will be looking to re-sign, made the list.
First up was Justin Simmons, who ranked sixth overall but as the No. 1 defensive free agent. Only Dak Prescott, Chris Godwin, Allen Robinson, Kenny Golladay and Trent Williams rank ahead of the star Bronco safety.
"After a few solid seasons to begin his career, Justin Simmons has blossomed into one of the game's best safeties," the PFF staff wrote. "Simmons had a 90.7 overall PFF grade in 2019, with four picks and 11 pass breakups to his name. He was a rare free safety who was also extremely active against the run and in the box, notching 28 defensive stops over the season. So far this year, he hasn't quite backed up that phenomenal performance but has a better grade than in any of his previous NFL campaigns, proving that last year wasn't a complete outlier. Simmons has not only the range to impact plays in coverage, but he also possesses the ability to read and diagnose plays quickly enough to support against the run or on shorter passes over the middle in a way a lot of free safeties simply don't."
Broncos Country can rest a little easier knowing that PFF is predicting that Denver will be able to retain Simmons. Their projected deal is a five-year deal worth $82.5 million, $16.5 million per yer.
However, PFF also has Shelby Harris on their list of top 100 free agents (No. 46), and they're predicting he'll leave the Mile High City this time around. Their current projection is a three-year, $33.375 million deal that would bring Harris to Arizona.
That would be devastating to the Broncos, considering how important Harris is to their defense.
"One of the most underrated players in the league, Harris has been an above-average player since starting to see significant playing time in 2017," the PFF staff wrote. "The former seventh-rounder wins with good pad level and quickness in the running game and ranks in the top third of the league in run-stop percentage since 2018. Harris has also been one of the league's best pass-rushers since 2018 with the only reservations being that he has only two seasons with more than 500 snaps (636 in 2019, 516 in 2017)."
To make up for the loss of Shelby Harris though, PFF does have the Broncos signing a quarterback. Unfortunately, it's not one people will be too excited for, as PFF is currently predicting the Broncos to sign Andy Dalton to a two-year deal.