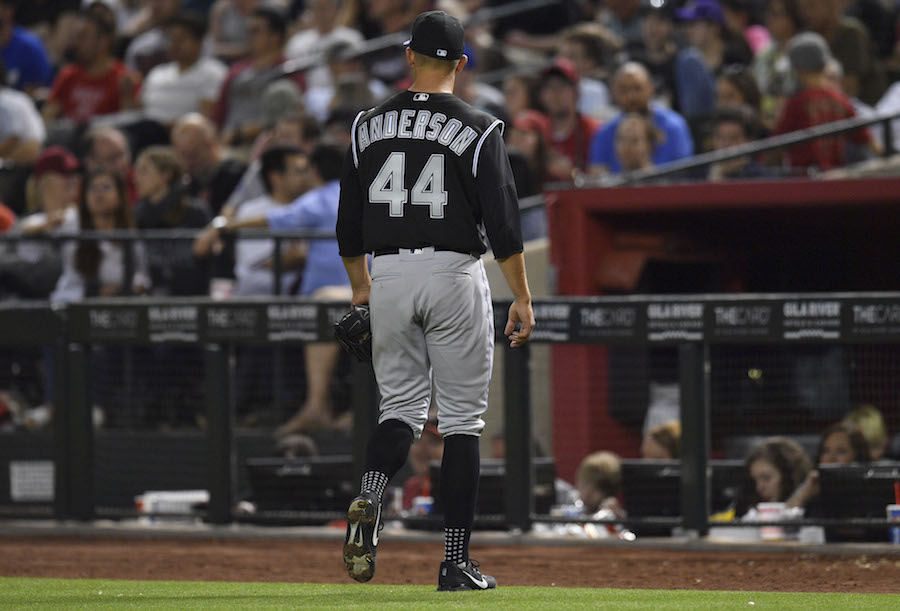 The first inning was troublesome for a Colorado Rockies starter for the second night in a row to open the 2018 season. After Jon Gray allowed three runs in an eventual 8-2 loss to the Diamondbacks on Opening Day, Tyler Anderson surrendered five to put Colorado deep in a hole.
Anderson's 2.1 innings pitched matched a career low in a game he started. Rockies Manager Bud Black cut to the chase when pinpointing the reason for Anderson's struggles.
"No fastball command," Black said postgame. "The fastball command was really lacking for Tyler."
"Starting pitching is based on guys who throw strikes, guys who command the fastball, especially Tyler. You look at his history as a minor-league pitcher, even the short time that he's been in the major leagues, he's been a pretty good strike thrower. So, that was uncharacteristic. I can't explain it," Black said.
Data from Fangraphs shows that in 2017 Anderson did indeed pound the strike zone.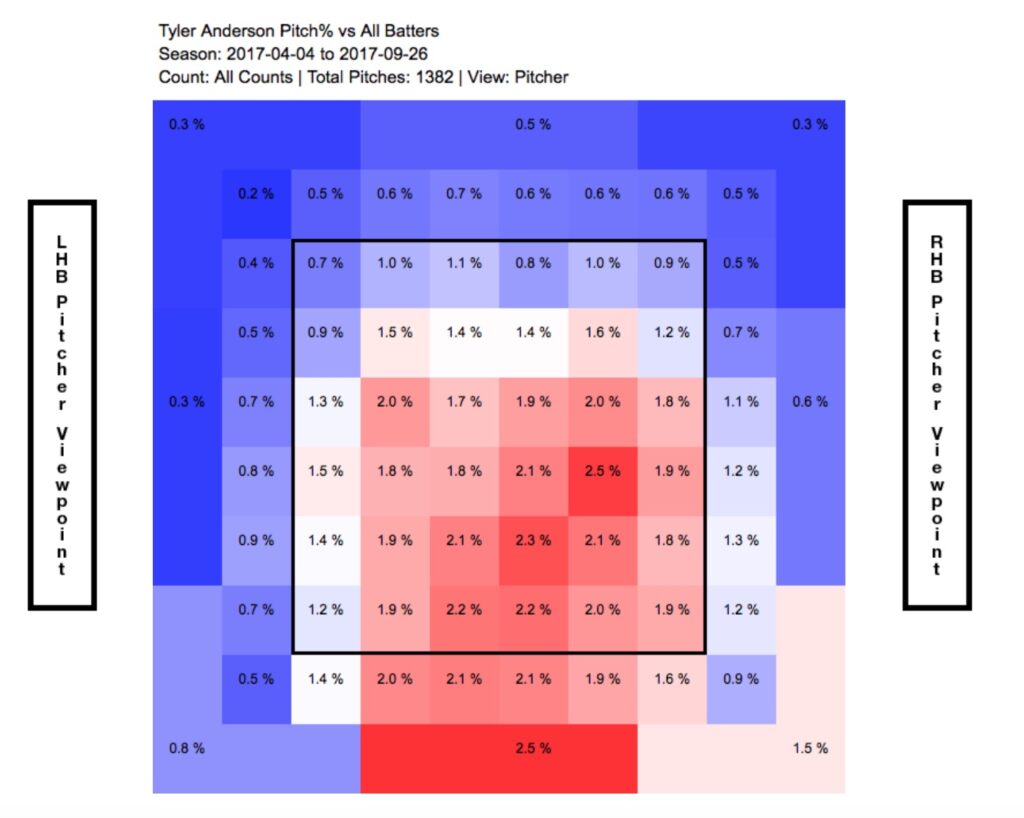 His heat map from last year shows that he also likes to work below the strike zone. On Friday night he missed in that location more than three-times greater than usual.
That location also produced the pitch that Black says was Anderson's biggest mistake.
"The back-breaker was the changeup to [Nick] Ahmed that sort of cut instead of faded. For whatever reason, he just didn't get inside the change to create the spin to get it down and away to Ahmed. Because that's where his change needs to be, is down and away to the right-handed hitter," Black said.
"So, that was the back-breaker for Tyler, but you're right, the walks really for a starting pitcher," Black said, "something that you never want want to do."
Anderson walked four batters over his 2.1 innings pitched, including three in the first.
"Obviously, feel wasn't great," Anderson said. "I threw a ton of balls. And I think on top of that, was just falling behind and trying to make too tight of pitches, trying to be too fine with things instead of being more aggressive and in the zone early."