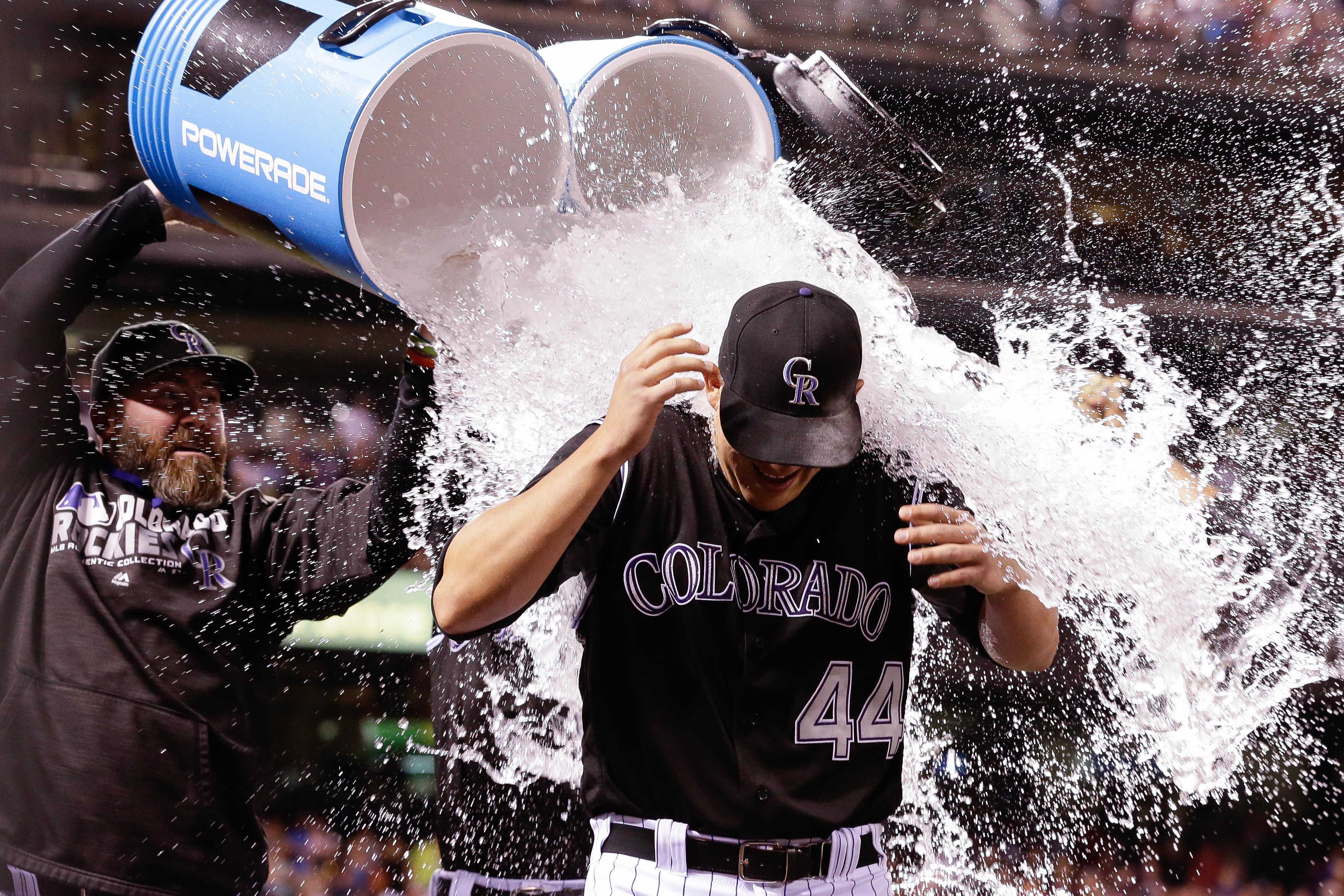 For Tyler Anderson, there was no All-Star break last year. It was an all-year break for the 2011 first-round selection that has finally emerged in the Rockies rotation. Anderson spent 2015 recovering from a stress fracture in his elbow. In 2016 Anderson is grateful that he even has a chance to help the Rockies rotation.
"It's just great being here around these guys," he said. "There is so much knowledge in this locker room and being able to learn from them every day. My goal is to give us a chance."
A chance for Anderson. He lived in a hotel in Scottsdale, AZ never signing a lease on an apartment, not knowing how long he would be rehabbing. Anderson's typical day started at 8 a.m., where he made a ritual of stopping by a diner called the Breakfast Club. He would then work out with the team's rehab coordinator doing exclusively lower body workouts. After that he might watch fellow rehabbers throw bullpens. Those times were rare.
He was done by 12:30 p.m., and more often than not he would go back to the hotel and watch the Rockies play on a computer. The Rockies, once a month, sent Anderson to hang out with the team in Triple-A Albuquerque for about a week at a time, which he said was the best part of last season on the sidelines.
Constantly, rehabbing and not rising through the minor league system could have been a tedious process that effected his preparation. Instead, Weiss said he would chart and scout during games when he was injured, which has made Anderson prepared for the majors from the get go. He has a 1-3 record, mainly due to a lack of run support, with an 3.03 ERA in 35+ innings. He is part of the rotation that Weiss has called "the best he's ever had."
"Sometimes when you're hurt, sometimes you have to be creative in the ways you get better," Weiss said. "[Anderson] is the epitome of that."
Weiss said a good comparison for Anderson is Jeff Francis in how they both mix pitches well. Tony Wolters, who caught Anderson's first major league win against the Phillies, spoke to his battery mate's grind and determination.
"Anderson has been studying [the Phillies] for about four days, and his plan was unbelievable," Wolters said to the media after Anderson's first win. "Sometimes you go on the mound, and the timing and stuff isn't there. He got through a game with zero of his pitches. No command whatsoever. But he got through. He grinded. That's how you know he's a man, he's a big leaguer. I'm proud of him."
From those long days in the Scottsdale hotel to his first major league win, Anderson focused on one thing.
"There is always a belief that I'm going to get healthy. I want to pitch and that's all I want to do," he said after getting his first major league win, hit and home run. "Just frustrating that [the rehab] took so long. Definitely always never lose sight of [believing I would be healthy.]"