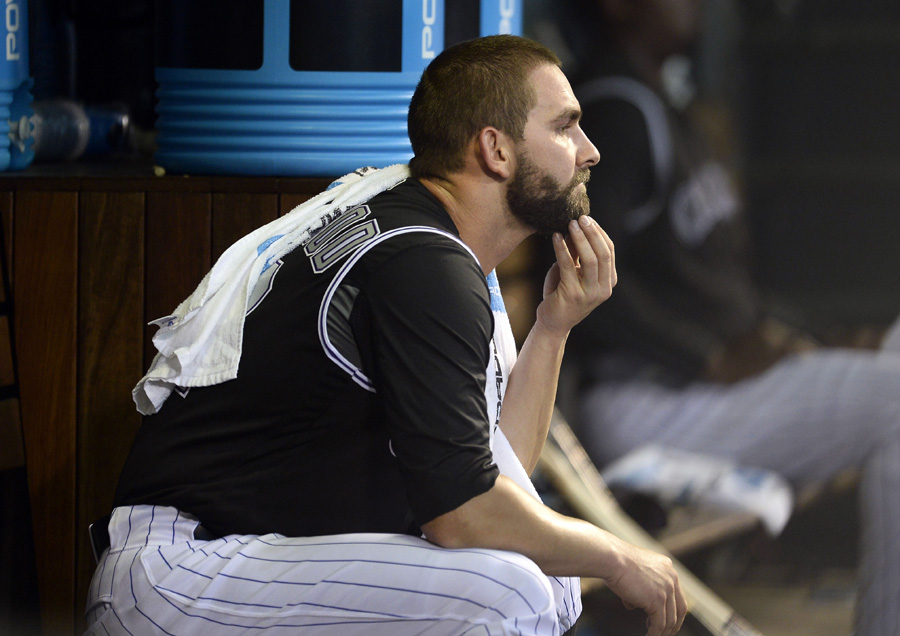 Colorado Rockies ace Tyler Chatwood will be spending the next 15 days on the disabled list with a mid-back strain.
"We had a pretty good idea last night that would be the case," Colorado manager Walt Weiss told Nick Groke of The Denver Post.
The Rockies have recalled Scott Oberg in the wake of the Chatwood injury.
The Rockies pitching staff has been a mess as of late with Christian Bergman, Chris Rusin and now Chatwood all unavailable to pitch for extended periods of time.
For the coming weeks the Rockies will have to go with the plug-in-play option with the rotation with guys like Tyler Anderson, Eddie Butler, and Scott Oberg being forced to take on bigger roles in the pitching game.
The Rockies pitching staff as a whole ranks 28th out of the 30 team's with an ERA of 4.97.
The Chatwood injury is just another blow to a Rox staff that has been trying to plug holes all season long.
It's particularly disappointing as Chatwood had catapult himself into the discussion for All-Star consideration, posting eight wins on the season already. His 0.65 road ERA heading into Saturday's loss to the Marlins was the best in baseball. Chatwood lasted just 1.2 innings in that effort, allowing three runs on three hits with three walks and two strikeouts before leaving the game.