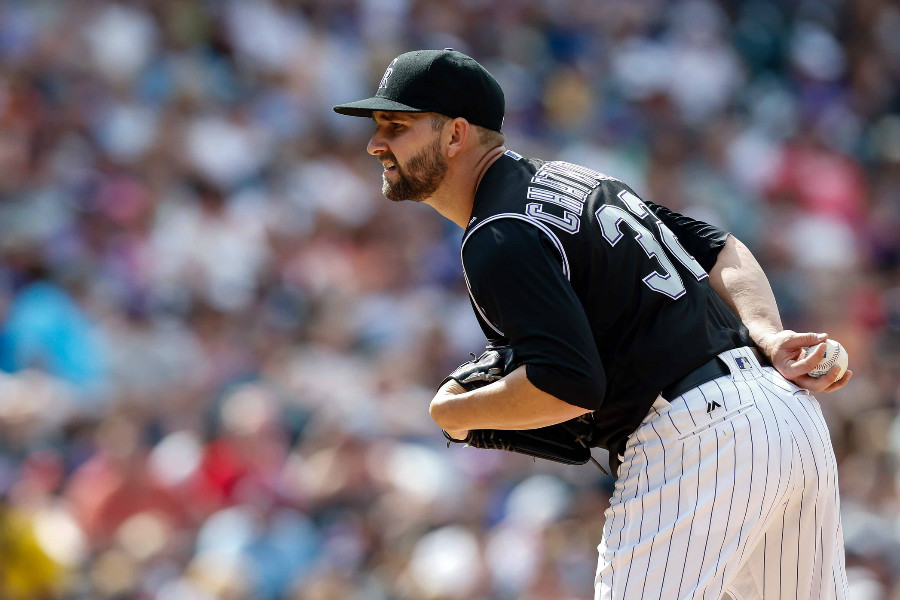 Usually when a starting pitcher walks eight batters your team is in for a long day. On Sunday, though, Tyler Chatwood did just that and came away with a solid outing.
Chatwood finished the day with five solid innings of work, allowing zero runs and just one hit.
The outing was an interesting one to say the least.
"It was weird," Chatwood said following the game. "I felt really good today; I just didn't have great command, but I was able to get through it, put up zeros."
As soon as the game started Chatwood found himself in danger, but was able to limit any and all damage, holding the Braves scoreless through his five innings of work.
Chatty is the first starting pitcher since 1913 to walk eight batters in six or fewer scoreless innings, according to Stats MLB.
For Walt Weiss the entire experience was a roller coaster ride.
"His stuff was moving a lot, which was why he was tough to hit" Weiss said. "It's a strange pitching line for sure."
Overall, it worked out for the Rockies, who moved to just four games under .500 with their first four-game sweep since July of last year.
The team now embarks on an absolutely brutal road trip, which includes four playoff caliber teams.