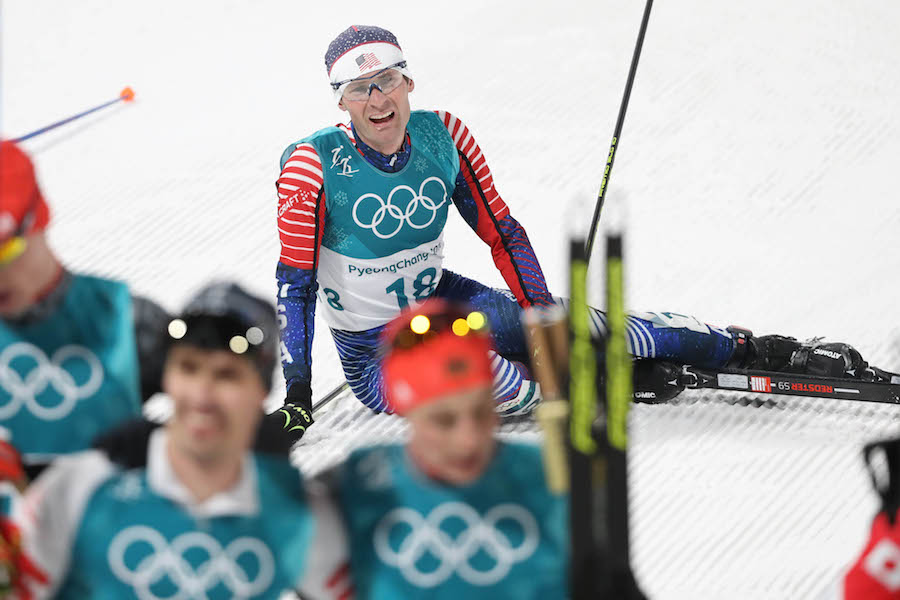 The four Nordic combined male athletes from Steamboat had a difficult showing in the first of three events, the individual normal hill/10-kilometer race. Of 48 competitors, Bryan Fletcher was the highest-ranked American, finishing 17th in the first competition of the 2018 Winter Olympics in PyeongChang, while his brother Taylor, Ben Loomis and Jasper Good each struggled, finishing 35th or worse.
Bryan put together an admirable run in the finals of the individual NH/10km event. He jumped a distance of 97.5 meters, which was 14.5m behind the leader — enough to put him at the 18th starting spot for the 10km race. Fletcher did well in the cross-country race, completing the course with a time of 27.03 a time that helped him move up to the 17th position overall in the competition. Although he improved his overall rank Fletcher was nearly two minutes behind a podium position.
After a rather ordinary performance in the first Nordic combined event in PyeongChang, Team USA looks to get back on track in the final two events — the individual large hill/10km race followed by the team large hill/4x5km race.
The good news for the team — specifically the Fletcher brothers — is that their track record suggests signs of improvement. In the 2014 Sochi Games, their worst event was the individual NH/10km. Both were then able to improve their ranks in the individual LH/10km event, as well as complete a finish in the top-six of the team event.
Loomis, 19, and Good, 21, are both in their first ever Olympics. Now with their first event out of the way and those Olympic jitters gone, look for the two young guns to also improve throughout the rest of the 2018 Winter Games.
The individual LH/10km event begins training runs on Feb. 17, with the competition scheduled for Feb. 20. The team event will be held Feb. 22.