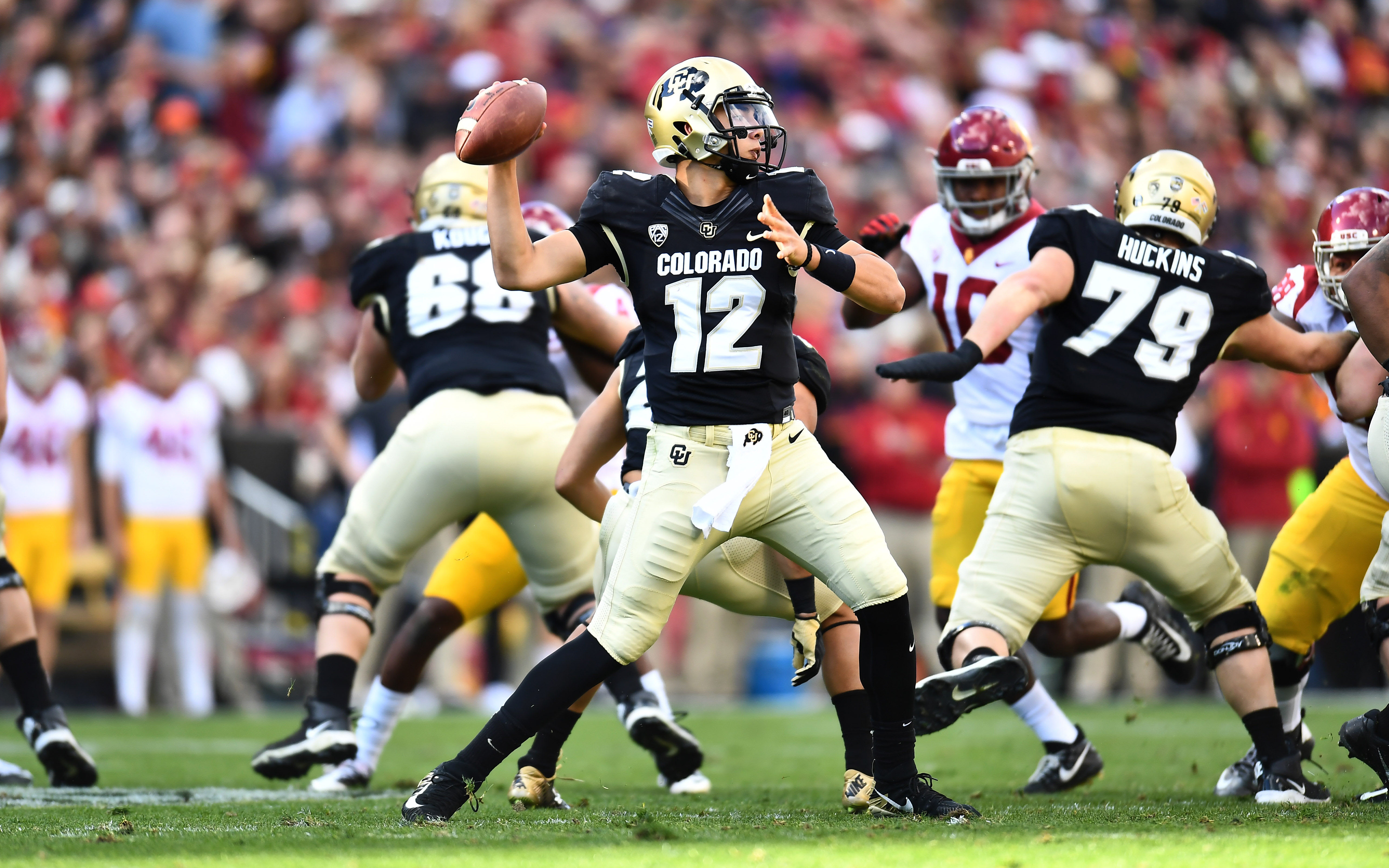 The Colorado Buffaloes remain undefeated on the season after a 28-21 win over the Arizona State Wildcats this past Saturday, and are off to their best start in twenty years. Now, the 19th-ranked Buffs will travel to Los Angeles Memorial Coliseum to try and make it a perfect 6-0 in this Pac-12 South showdown against the USC Trojans.  Here are three things to watch for in one of the most interesting games of the week.
Forget about the past
The Trojans will get another taste of "Pac-12 After Dark" when they go up against Colorado on Saturday with plenty of things at stake. For Colorado, motivation is at an all-time high as this is their best chance to get their first win against USC. Yes, you heard that right. The Buffs are 0-12 all time against the Trojans and 0-7 against them in Pac-12 play. Colorado sits at the top of the Pac-12 South, and with a win they will be able to separate themselves from the pack as well as becoming bowl-eligible. However, the Buffs are going to be tested, as they are getting a team with two weeks off to prepare for them and has bowl aspirations of their own. A team that's trying to prove to the world that they're for real against a team proving they started off slow but still remain a favorite; expect fireworks.
All eyes on Laviska
Laviska Shenault Jr. is become a legitimate Heisman candidate; he's currently sixth in USA Today's Heisman watch list and seventh on ESPN's. On the season, he has 51 receptions for 708 yards receiving and is coming off of a game against Arizona State in which he was responsible for every Colorado touchdown. On Saturday, he will be tested by one of the best defensive backs in the country – the Trojans' Iman Marshall. That will be the determining factor in the game.
 Defense has to set the tone
The Buffaloes' defense will be back to full strength when linebacker Nate Landman returns on Saturday. Landman was ejected for a targeting call early in last week's game, but the Buffs' defense found a way to rally following his ejection. He's leading the team with 48 tackles and the linebacking corps of Landman, Gamboa and Lewis will be called upon once again to stop the Trojans' offense who has been off and on to start the year.