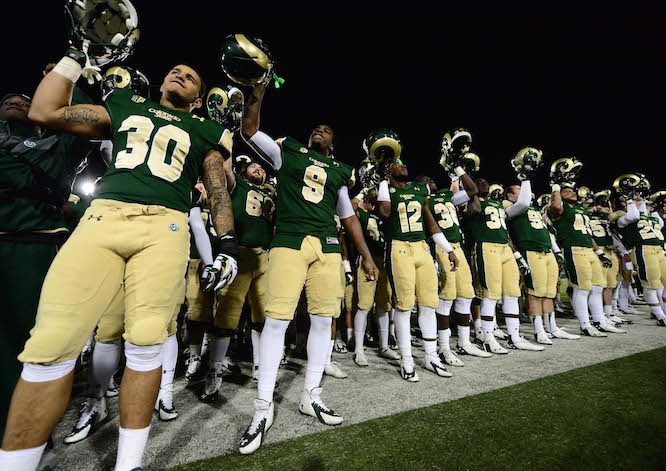 When CSU and CU face off every season, it's the biggest game of the year for both colleges; this year, though, another Colorado school will enter the mix.
The University of Northern Colorado is set to take on Colorado State on September 17th.
"It's good for the state of Colorado," Brian Roth, the play-by-play radio announcer for CSU football, said when he joined The Big Show on Mile High Sports AM 1340 | FM 104.7. "They will get UNC to Hughes Stadium. You just hope they provided a better challenge than what Savannah State provided last year."
UNC was a powerhouse Division II program back in the 1990s, winning two national championships in 1996 and 1997. They transitioned to Division I AA in 2004, and it has been a struggle ever since. But with new head coach Earnest Collins Jr. at the helm, things have started to look up in the last couple of years.
"I think Earnest Collins Jr. up there at Greeley is starting to do a good job trying to turn that program around," Roth said.

The Bears had their first winning season last year in 12 years.
This will be the first time the two schools have played each other since 2011. It will be good competition for both schools. UNC will get to test itself against a major Division I program, and CSU will get to have a tune-up game before their conference schedule starts — or, at least, they think it will be.
Listen to the rest of the podcast below, where Roth talks about CSU's new on-stadium campus …
Catch The Big Show Monday-Friday from 2p-4p on Mile High Sports AM 1340 | FM 104.7 or stream live any time for the best local coverage of Colorado sports from Denver's biggest sports talk lineup.