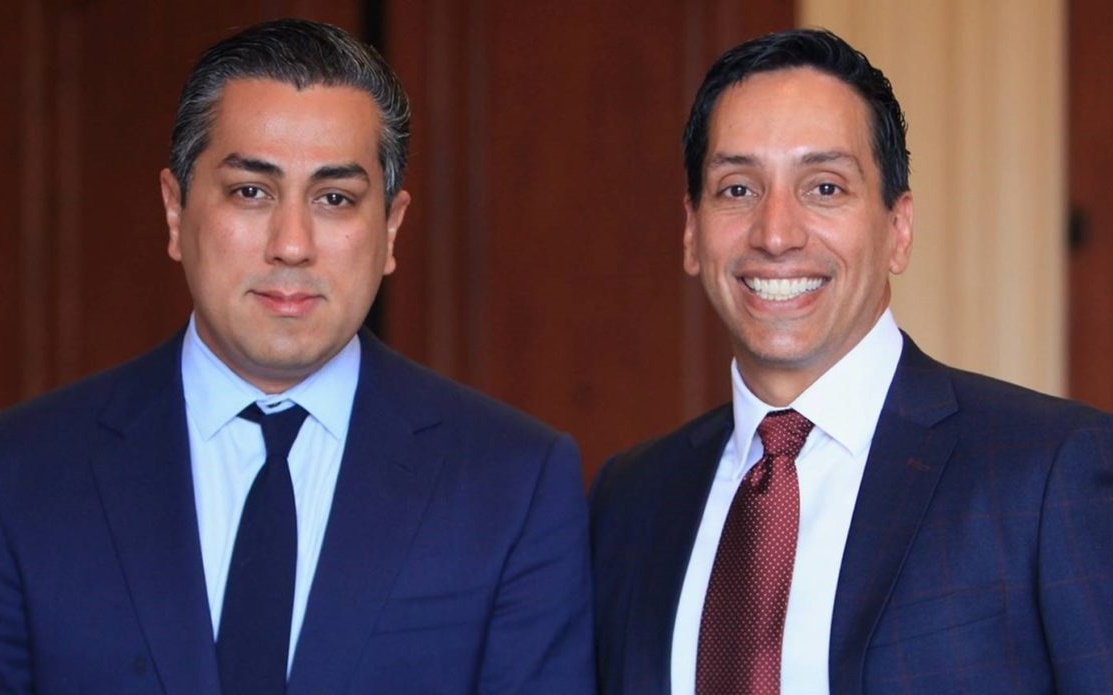 The Denver Broncos bidding wars — and ultimate auction — will not go down without a fight.
At least, that's how it seems to be shaping up currently.
Six weeks ago, we reported here that the Top 5 groups to become the next Broncos owners had been narrowed to a Top 3.
Those Top 3 are as follows, in no particular order: Robson Walton, Josh Harris and Todd Boehly.
OK, maybe there is a little bit of an order there, because Walton — who was the former Chairman of the Board at Walmart and is the brother-in-law to Stan Kroenke, owner of the LA Rams — looks to be the frontrunner. Not only does he have that connection to a current owner in Kroenke, but he's worth around $70 billion, meaning he could plausibly out-bid anyone else.
But, outside of Walton who are the others among the Top 3?
The other two are Josh Harris and Todd Boehly, and each of them have something that Rob Walton doesn't; they are each owners or investors in professional teams currently.
And let's start with Boehly, because new details have emerged around him and his bidding partnership. It was announced on Saturday that Boehly — who is part owner of the LA Lakers, Dodgers and LA Sparks — has successfully purchased Chelsea Football Club of the Premier League with Clearlake Capital Group.
"We are honoured to become the new custodians of Chelsea Football Club," said Boehly per Clearlake's website. "We're all in – 100% — every minute of every match. Our vision as owners is clear: we want to make the fans proud. Along with our commitment to developing the youth squad and acquiring the best talent, our plan of action is to invest in the Club for the long-term and build on Chelsea's remarkable history of success. I personally want to thank ministers and officials in the British government, and the Premier League, for all their work in making this happen."
Clearlake and Boehley purchased Chelsea FC for 4.25 billion pounds, or $5.36 billion.
Now, since that sale has gone through, Sportico is reporting that José E. Feliciano, Behdad Eghbali — the founders of Clearlake — are planning on being the leaders of the bid for the Broncos. That means Boehly will still be part of the deal, but likely in a smaller role.
Feliciano and Eghbali, it should be noted, will be looking to buy the Broncos on a personal level instead of through Clearlake Capital Group.
Feliciano and Eghbali are each worth $3.4 billion per Forbes, meaning they will have plenty of funds to purchase the team. And, they'll again have Boehly, as well as Guggenheim Partners CEO Mark Walter.
In 2018, the Carolina Panthers were sold for $2.275 billion, which remains the record sale price for an NFL team. The Broncos sale will nearly double that, or could double that number, when all is said and done.
The team is worth around $4 billion, but many are expecting the bidding to go to at least $4.5 billion, and maybe higher. Per NFL rules, the primary owner must have a 30% stake in the team, or at least $1.35 billion (if sold for $4.5 billion total).
And don't forget about the aforementioned Josh Harris.
Harris is the NHL's New Jersey Devils owner, and he's the co-founder and managing partner of an investment group which bought the Philadelphia 76ers of the NBA in 2011. That sale was for $280 million.
Then, in 2013, the same investment group — led by Harris — won a bid for the aforementioned Devils as well as the Prudential Center where they play, for $320 million. But their sports ties don't end there. They also have an 18% share of Crystal Palace F.C., they own an NBA G-League team, an AHL team and have a less than 5% stake in the Pittsburgh Steelers.
Of course, if the Harris investment group wins the bidding war for the Broncos, they will have to change how those teams are owned as Harris won't be able to own them and the Broncos per league rules. And Harris' group reportedly includes Magic Johnson, too.
The Broncos will likely be sold before the 2022 regular season kicks off in September. 24 of 32 of the NFL owners must vote to agree on a sale after the auction has taken place. A date for the auction has not been set.