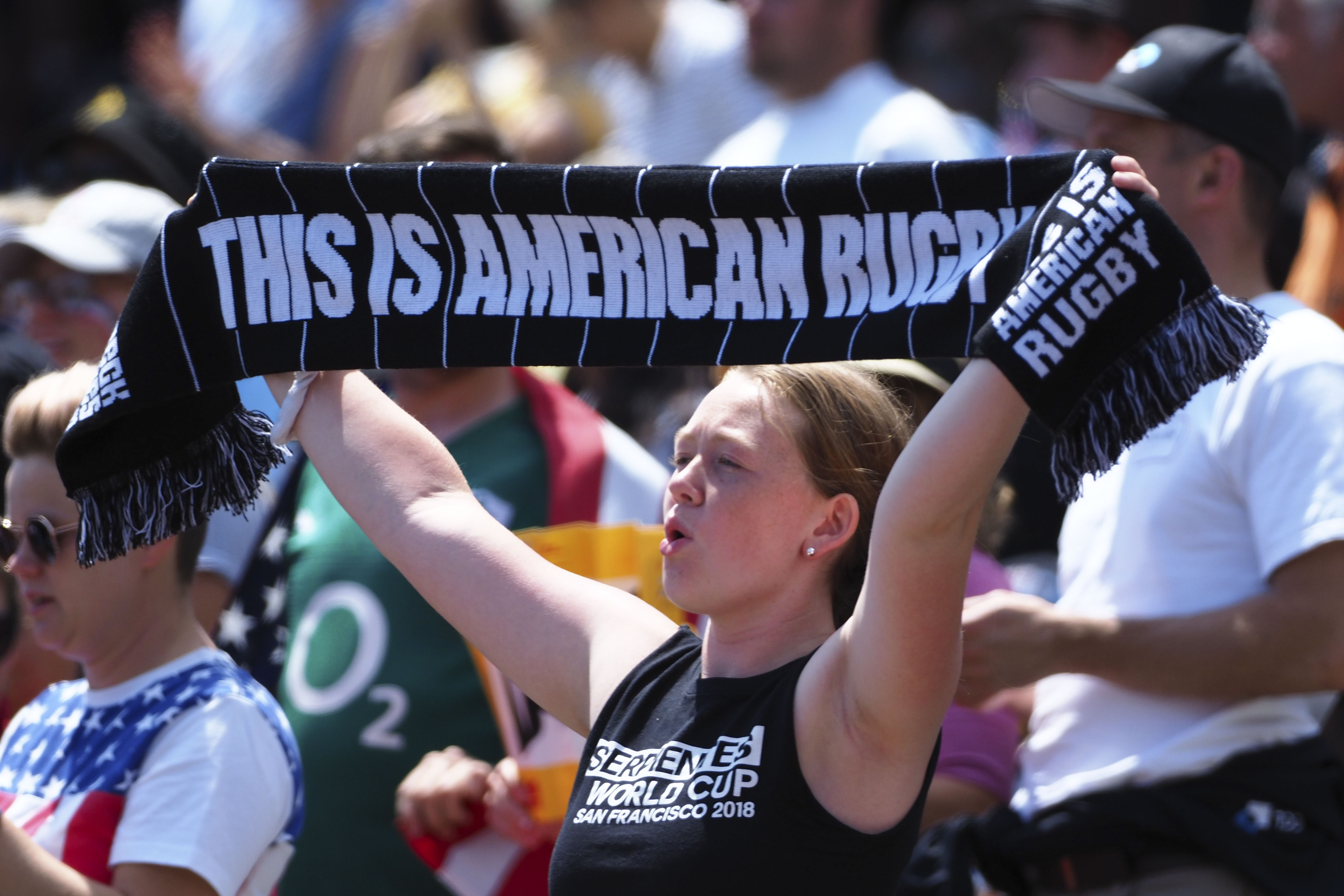 This weekend, USA Rugby hosts the opening round of the 2019 HSBC World Rugby Women's Sevens Series – a 12-nation championship and an Olympic qualification event – at Glendale's Infinity Park. Stephanie Rovetti, winger for the women's Rugby Sevens club, Mile High Sports' Shawn Drotar to discuss her debut with the national team and her remarkable career path.
Rovetti, once Northern Nevada's high school player of the year and a star sprinter in track, helped BYU to a 'Sweet 16' berth in the NCAA tournament before switching to rugby.
"My sister's actually a phenomenal rugby player," Rovetti said. "I had gotten out of sports, and was going a little crazy. My sister kept encouraging me, saying 'you should play rugby', and that's how I got started. I tried it, and it stuck."
Did it ever. Rovetti started playing Rugby Sevens in May – yes, this May. Since then, Rovetti helped take her San Diego Surfers to the 2018 Club Sevens National Championships, where she claimed MVP and the title – and gained the attention of the national team, who invited her to join the club. She'll make her national-team debut on Saturday.
"I have been very, very lucky, because I've been fortunate to have some great coaches and teammates," Rovetti said. "I give all he credit to them, because they were so very patient with me… I fell I've gotten a lot of experience just by them sharing their experiences with me."
"Rugby is such a bonding sport. You have to play for each other, and fight for each other."
For Rovetti and the Eagles, opportunity awaits this weekend in a tough pool that includes China and traditional rugby powers England and New Zealand. While she's said it's "surreal" to think about facing these teams while wearing 'USA' on her chest, she's more than ready to take the pitch.
"It's such a phenomenal feeling to play for each other and our country; to represent something bigger than yourself. It's an out-of-this-world feeling; you can't explain it.
Click here to listen to the listen to the full interview with Stephanie Rovetti.
Catch Mornings at 5280′ with Nate Lundy, Shawn Drotar and T.J. Carpenter every weekday from 7a-9a on Mile High Sports AM 1340 | FM 104.7 or stream live any time for the best local coverage of Colorado sports from Denver's biggest sports talk lineup. Download all-new the Mile High Sports Radio mobile app for Apple or Android.