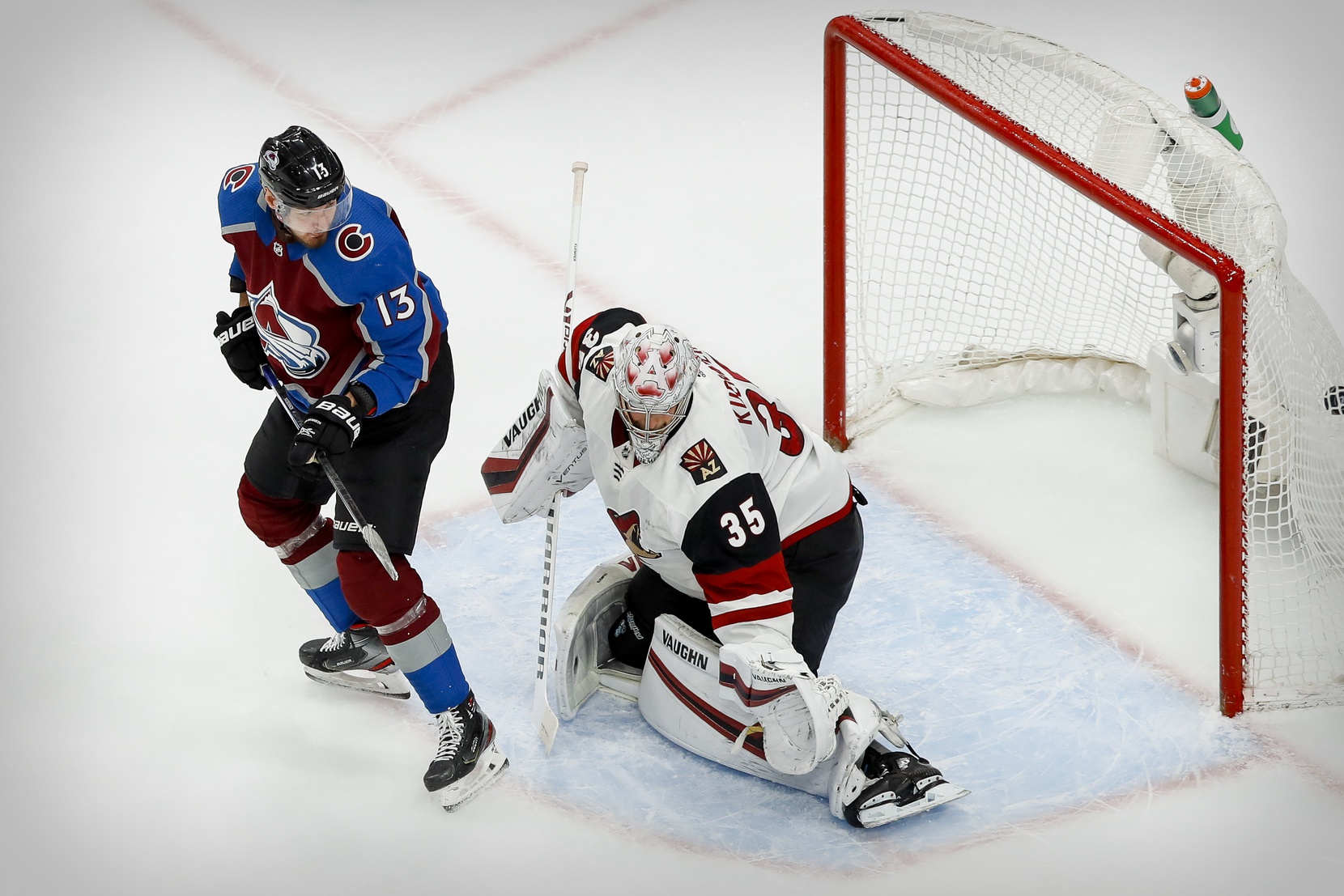 Preview: The Avalanche's Western Conference semifinal against the Dallas Stars
Avalanche forward Valeri Nichushkin has every reason to play with a chip on his shoulder in Round 2. The Former Dallas Stars first-round draft pick had a rollercoaster of a career with Colorado's next opponent.
Nichushkin, 25, was drafted 10th overall in 2013, nine spots behind current teammate Nathan MacKinnon. The Stars had high hopes for the forward coming out of the KHL — Russia's top hockey league. He spent three unimpressive seasons in Dallas beginning age 18 before returning home in an attempt to revive his young career. The Russian returned to the Stars in 2018-19 on a two-year deal, only to play 58 games, record 10 assists, zero penalty penalties and become a buyout casualty. Suddenly, Nichushkin was a 24-year old unrestricted free agent.
Enter the Avalanche.
Nichushkin was signed by general manager Joe Sakic to a league minimum one-year deal in August 2019. The Russian started slow but paid dividends for the Avs in the regular season, scoring 13 goals and recording 27 points while playing on the penalty kill and power play.
But eight games into the playoffs, Nichushkin has yet to record a point.
"I think he's going through a little bit of a rut," Avs coach Jared Bednar said. "We started to see him come out of it as the series went on against Arizona. We all know that he's a bit of a confidence guy. When he's confident and things are going wholesome for him he can get on a roll and we certainly need him to. We've had a couple of conversations with him as a coaching staff and I think we started to see his game come around in the Arizona series so I expect him to be better in this one against Dallas."
Nichushkin spent a majority of the first round in a third-line role alongside center J.T. Compher and winger Tyson Jost. He started the July training camp with Nazem Kadri and Gabriel Landeskog on the second line but was replaced by Joonas Donskoi as the round-robin played out.
He is one of just two Avalanche skaters and the only forward without a point since the NHL restart. A far cry from his offensive output before the pause on March 12.
"We love his work ethic and the details to his game," Bednar said of Nichushkin's regular season. "He was competitive and that's all you can really ask for as a coach. For him to earn more minutes and build his role on our team and expand his role on our team, it was just about him making plays in different situations and checking the right way. He earned a lot of trust and started to contribute on the offensive side. Looks like he's been a little hard on himself since we've been here in the bubble so we're just trying to tell him to relax and let it go. We need him to be a little bit better than he was. I know he's capable of that and probably looking forward to a big series against Dallas."
What to expect from Dallas
Dallas was not much of an offensive juggernaut during the regular season. It relied heavily on its goaltending and defensive play en route to becoming a top-four team in the Western Conference. The Stars had 178 regular-season goals, which ranked 29th in the league only more than lottery teams Detroit and Los Angeles.
The Avalanche were winless in four low-scoring regular-season games against Dallas (0-2-2). Colorado's starting goalie Philipp Grubauer, who will be between the pipes in Game 1 tonight, had a .920 save percentage despite losing each game.
Colorado did gain an edge on the Stars in the round-robin, shutting out the No. 3 seed 4-0 behind a 27-save effort from Pavel Francouz.
Dallas picked up its offensive game as its first-round series against Calgary played out. Led by young players Miro Heiskanen and Denis Gurianov, the Stars have scored 25 goals in nine playoff games — including a seven-goal showing to close out the Flames in Game 6.
The Avs lead the NHL with 3.88 goals-per-game while also pacing the league in goals-against per game (1.63). Colorado also has the league's top-ranked power play (30.6%) and fifth-best penalty kill (88%). The Avalanche's penalty kill ranks first among the eight remaining teams.