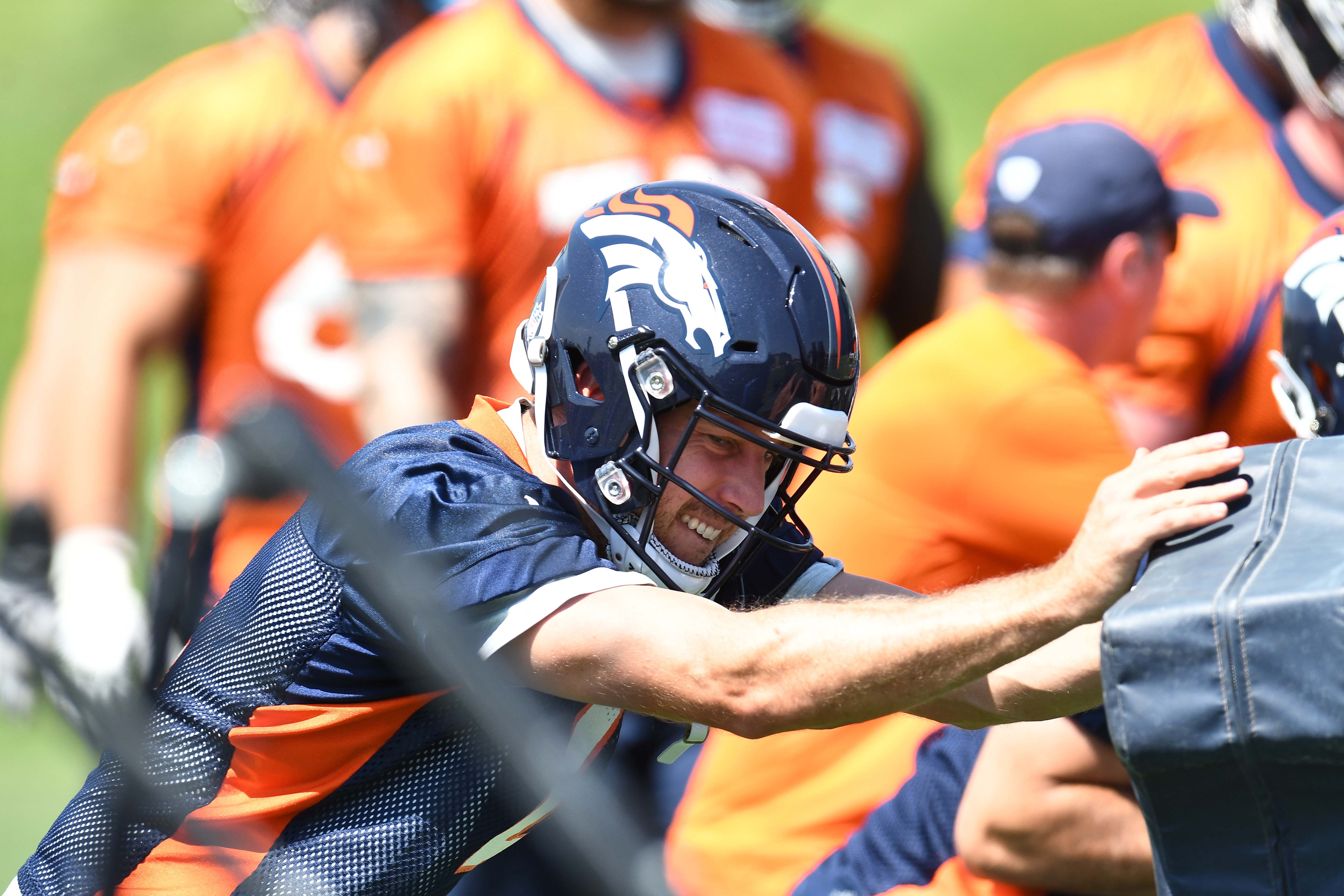 Case Keenum had been all but perfect in practice; easily proving that he's the unquestioned starter for the foreseeable future. On Friday, Keenum threw his first interception of training camp; safety Will Parks plucked it and took it to the house.
Don't expect head coach Vance Joseph to get too worried over it, however.
"He's human," Joseph said. "Obviously after six practices, that's his first pick. It was a two-minute drill and it was really before half. It wasn't to win the game. My thoughts to Case were to just be smart. We want points, but having points there is not urgent, right? It's halftime. I brought him back to our Giants game last year. It's a one-score game; we throw a pick before half and that game is over. That hit my head right away, the Giants game last year. It was the exact [same] play, the exact same side of the field, a left throw — the left corner picked it and took it home. Just knowing situational football, having points there is not important. We want points, but it's not urgent. So, be smart with the football."
Of course, though big plays — from the offense or the defense — stand out, and thrill the fans, Joseph said that they're not as big a deal as many think; they're just another part of the evaluation process. "We're not grading guys necessarily, but obviously that's being talked about," Joseph said. "It's practice, and your evaluation obviously goes from practice to playing games. If a guy drops two balls here at practice, he goes in the game and catches 10 balls, what do you do with that guy? Obviously, everything counts. How about that? Everything counts—practice and preseason games. It's all being counted, but we're not moving a depth chart daily by individual mistakes."
Big plays have been rookie receiver Courtland Sutton's specialty thus far; the towering, athletic has wowed. But for Joseph and the Broncos, this is exactly what they expected. "Absolutely. That's what we saw on his college evaluation," Joseph explained. "He is, right now, a 60-40 guy with the jump balls, and that is huge in this league. Most guys are 50-50, but he's a 60-40 guy. He is what we thought he would be. He's got strong hands, he's a big man and he's got a huge catch radius. For a quarterback, he's friendly. You can be off with the ball and he can catch the ball for you."
Click the video for more from Broncos head coach Vance Joseph, including:
His thoughts on the new helmet-contact rule in the wake of the Hall of Fame game
Demaryius Thomas' leadership in a young group of wide receivers
The battle for nickel cornerback
Right guard Connor McGovern's progress
DeMarcus Ware's role as a pass-rush consultant
… and more!
VIDEO CREDIT: Denver Broncos/Facebook