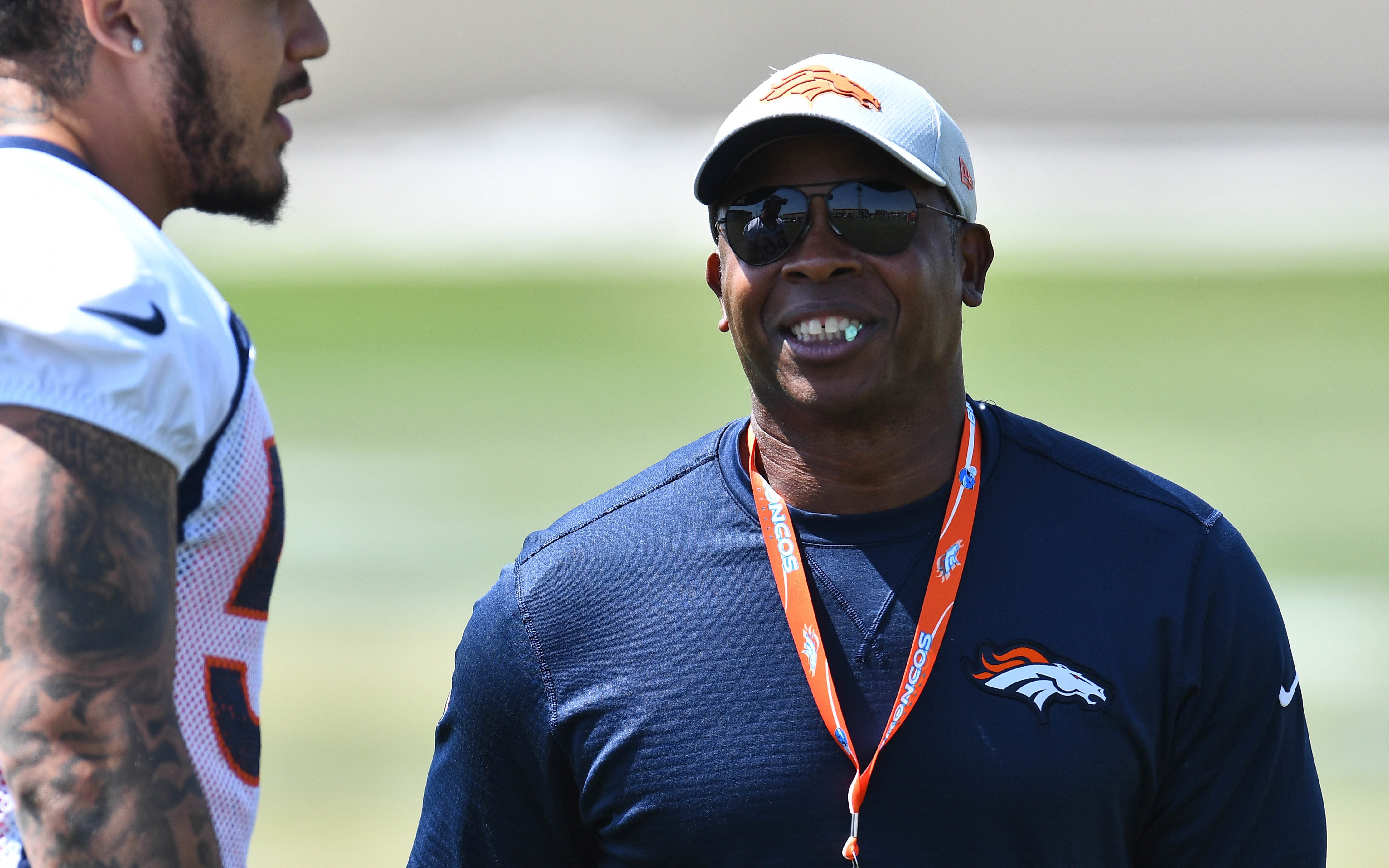 This morning, it was reported that the Denver Broncos have hired DeMarcus Ware as a pass rush consultant. The move comes as no surprise as Ware has been in and out of OTAs as a guest consultant.
DeMarcus Ware has been working with the #broncos pass rushers this offseason as a guest instructor. Did so with the Cowboys this offseason too. Now he'll be officially with the Broncos, who have hired him as a pass-rush consultant on a part time basis I'm told.

— James Palmer (@JamesPalmerTV) June 13, 2018
Denver Broncos head coach Vance Joseph believes that the addition of Ware to the coaching staff will be huge.
Joseph talked to the media today about the addition of Ware, and what it means for the Broncos pass-rushers. The head coach thinks Ware is a vital addition to the coaching staff, and that he will only help to improve the team's defense to create a similar squad to that of the 2015 team.
"It's good to have DeMarcus," said Joseph. "Because he was with Von [Miller], Shane [Ray], Shaq [Barrett], and those guys. They have great respect for him. Watching him teach pass rush is special. He has so much knowledge about pass rush."
Denver's defense ranked third in the NFL last year, and the addition of Ware could help them get back on top.
"It's about the respect factor those guys have for DeMarcus," Joseph continued. "When he speaks, they listen. It is good to have him aboard as our pass rush consultant."
Ware is only a part-time coach, and will reportedly be at the teams facility four times a month.
"He is going to be in some of our meetings also," said Joseph. "Again, it is a part-time position. He is going to be in here probably four days a month, and hopefully for home games also. It won't be a lot of scheme stuff, but hopefully more about pass rush technique."
Ware has been a mentor for Miller ever since he signed with Denver in 2014, and helped him grow to where he is today. The addition of Ware to the coaching staff could help Miller reach another level; if that is even possible.
"It's great for Von," Joseph continued. "D-Ware was the guy that Von followed. He became a great player under D-Ware's watch. It's great to have him here."
Rushing the passer is as important as it has ever been in the NFL today, and teams are trying to find anyway that they can to get to the quarterback.
"Again, for all of our guys, rushing the passer in this league is a premium," Joseph said. "You've got to rush the passer. Our scheme is built around rushing the passer. Again, to have D-Ware a part of our staff is a great deal."
Click here to listen to the full interview with Vance Joseph, including his comments about where the team is currently at during mandatory mini camp.
#BroncosCountry LIVE: Coach Joseph and the coordinators meet the media after Day 2 of minicamp.

Posted by Denver Broncos on Wednesday, June 13, 2018