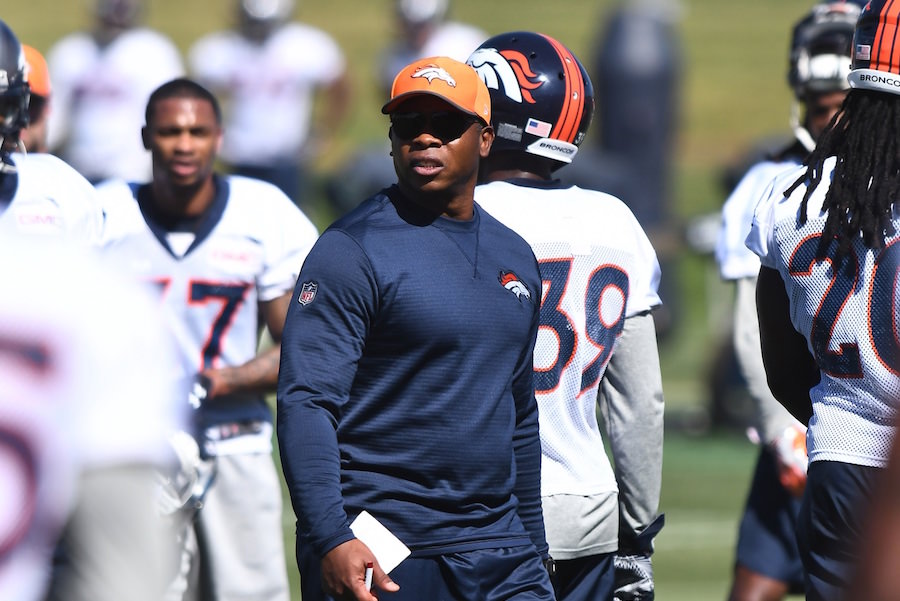 Denver Broncos head coach Vance Joseph addressed the media on a cold Wednesday to answer the many questions surrounding his 3-9 team.
Joseph spoke specifically on how the veterans are helping the rookies navigate a tough first season in the NFL.
"I think the guys are still taking guys under their wing and showing them the way of being NFL players," Joseph said, who isn't worried about rookies having a harder time learning the NFL way from veterans. "It's still happening. We have a good locker room and they understand that these guys are important to our future."
Joseph also spoke about second-year offensive lineman Connor McGovern, who was pressed into his first NFL start last week against Miami due to an injury to Ron Leary and faced a tall task in stopping Dolphins defensive tackle Ndamukong Suh.
"I tell you what, he battled," Joseph stated. "That's a tough guy to play against in your first start, with Suh.
"As the game went on, he got comfortable and he battled Suh. I was proud of Mac [McGovern] and how he played against Suh."
Click here to watch to the full press conference with Vance Joseph, including what he had to say about the upcoming Jets game, playing his young running backs and more, or watch the video below.
Video Courtesy of Denver Broncos Facebook – AMP users click here to watch on Facebook