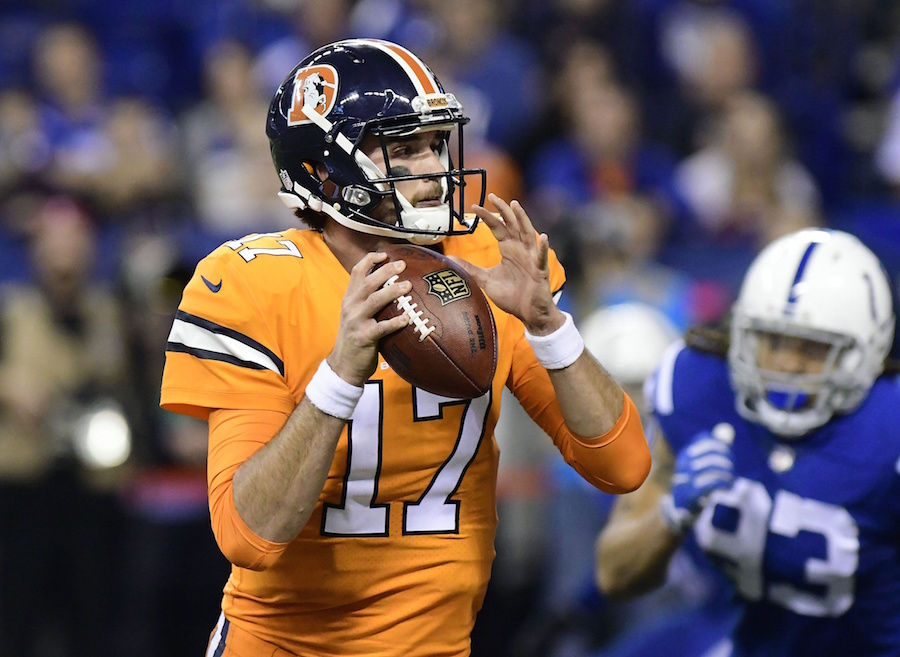 Vance Joseph had high praise for his backup quarterback when the head coach took to the podium after the Denver Broncos' 25-13 win over the Indianapolis Colts.
The Broncos, who turned the ball over early in the game, saw more miscues in the first half, including a missed field-goal from Brandon McManus. None of those came from his backup quarterback, Brock Osweiler, who entered the game in the second quarter in relief of an injured Trevor Siemian.
"He played with great poise," Joseph said. "He played clean smart football for us and the result was a win," Joseph said of Osweiler.
"No one blinked, that's a good sign. We were playing well, in all three phases. Why panic, just keep playing."
Osweiler led a second-half comeback that included a pair of touchdown passes and a dominant night from running back C.J. Anderson.
Click here to listen to the full press conference with Vance Joseph, including what he had to say about the quarterbacks, defense and more, or watch the full press conference below.
Video Courtesy of Denver Broncos Facebook – AMP users click here to watch on Facebook