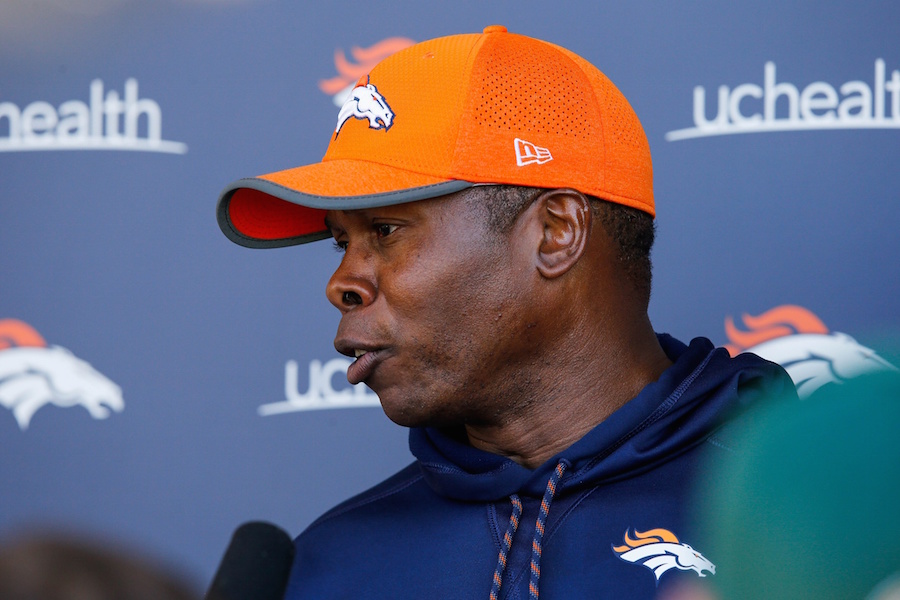 Vance Joseph addressed the media Monday afternoon following their 41-16 loss to the New England Patriots and brought news of next week's starter at quarterback, as well as an imperative: find the formula to win again.
"It's Brock [Osweiler] again," says Joseph of his starting quarterback. "In my opinion, Brock played a solid game again [Sunday], offensively, we moved the ball."
"We have to find a formula to win," continued Joseph, who understands while the quarterback is important, spotting teams points, is putting the Broncos in a hole that they're struggling to crawl out of.
"We've spotted teams the last three weeks," Joseph said. "14 in KC (Kansas City, 14 in Philly [Philadelphia], and yesterday, 24 points on special teams, you can't beat NFL teams spotting them 14, 14 and 24 points."
Video Courtesy of Denver Broncos Facebook – AMP users click here to watch on Facebook