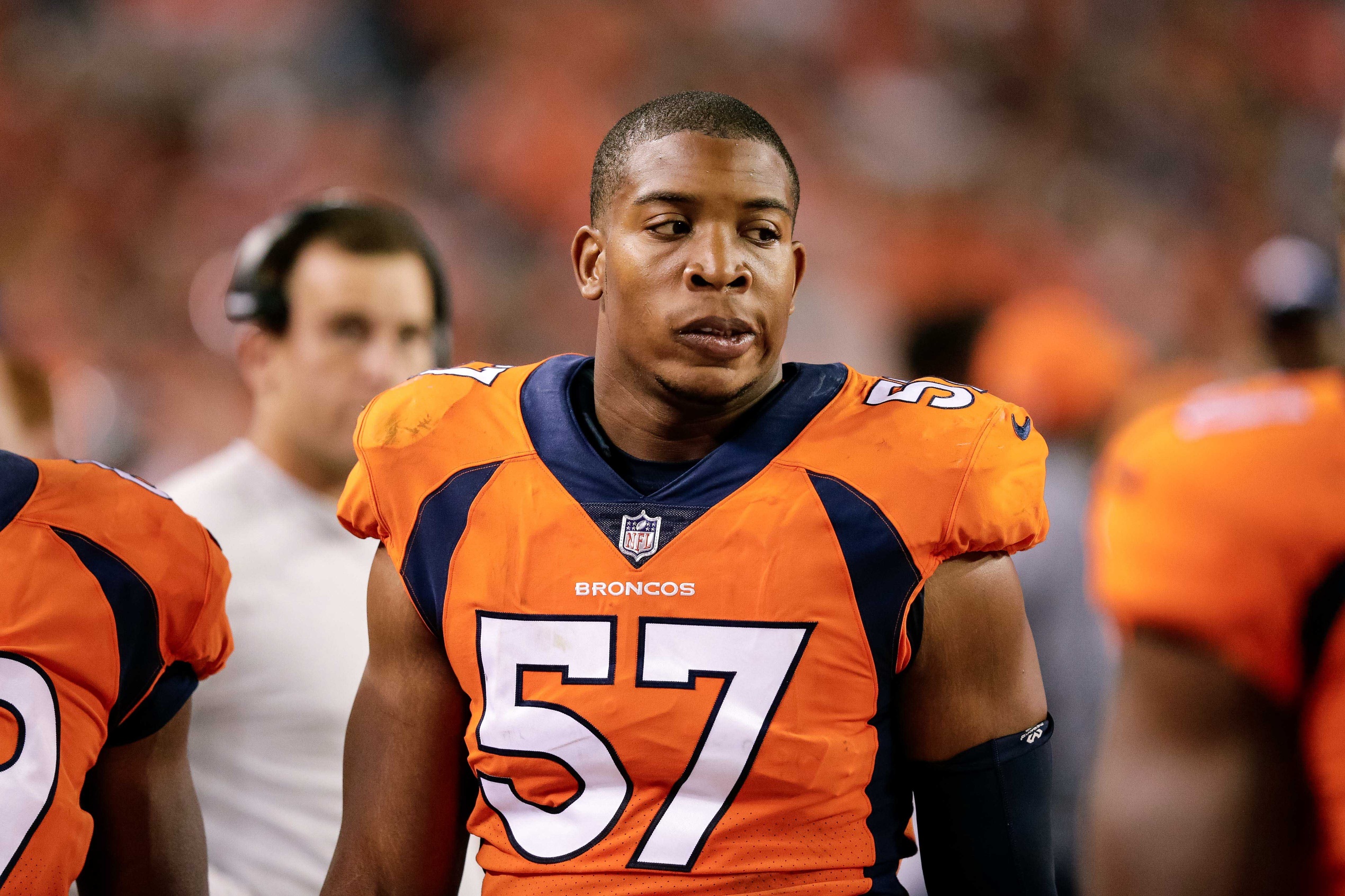 Despite a sloppy, 35-9 loss to the Miami Dolphins, the real story of the Denver Broncos for Week 13 was head coach Vance Joseph's head-scratching roster decisions.
Prior to the game, several interesting roster decisions were announced, including deactivating wide receiver/punt returner Jordan Taylor in favor of Isaiah McKenzie, and choosing another week of rookie running back De'Angelo Henderson staying out of uniform while the Broncos opt to pay over $78,000 for the weekly services of short-term veteran Jamaal Charles. Along with that, rookie defensive lineman DeMarcus Walker, who was primed to play significant time because of the injury to defensive end Derek Wolfe, only saw three snaps in the entire time.
Each one of these moves should raise fans' eyebrows.
Starting with the Henderson situation, it's confusing as to why the Broncos continue to run with Charles. With less than a one percent chance at making the playoffs going into the game against Miami, it made sense to stop running and paying Charles, who's sitting with less than 300 yards through 13 weeks, and instead test out the rookie who made a big splash during preseason — 129 yards on 28 attempts and a touchdown. Instead, Joseph opted to not only play and pay Charles, but also Devontae Booker, who was afflicted with an illness bad enough to force him to sit out the rest of the game after a few early series.
But that wasn't the only major head-scratcher.
Walker was primed for some quality playing time. Wolfe's neck injury is still an unknown, and Domata Peko has an MCL strain that could keep him out for a few weeks. That provided a perfect excuse to play Walker, a defensive end and hybrid linebacker, and let him begin developing with valuable in-game experience. Instead, Joseph opted to utilize a combination of Shelby Harris, Adam Gotsis and Zach Kerr and had Walker all but riding the pine.
Perhaps we can give Joseph the benefit of the doubt in this situation. This losing streak has worn on the minds of not only fans, but players and coaches. At this point, a win would do the organization a lot of good, and after that, perhaps Joseph's plan is to move forward with his untested rookies. Four games is plenty of time to run Henderson and find out where he stands, and Walker might be let a little more loose to develop and, with some luck, follow the developmental footsteps of Adam Gotsis.
This would only make sense if the Broncos won, though. They didn't. Now, we have to wait until the Week 14 game against the New York Jets to see if Joseph will make any personnel changes in these departments.
What about McKenzie, though?
The most baffling move announced before the game was the return of the rookie punt returner. Jordan Taylor, who had handled punt-return duties well in the previous weeks, instead was listed as inactive. McKenzie, who already had five fumbles in eight games of action, had the complete backing of Joseph when he was reactivated and stepped onto the field.
But, again, he failed. A fourth-quarter muffed catch resulted in a fumble that McKenzie had to recover in the end zone, resulting in a safety for the Dolphins. The play put an exclamation point on the embarrassing loss, and probably shook McKenzie up more, again emphasizing why he should have stayed on the bench in a lost season.
It's strange, however, that Joseph keeps putting his faith in McKenzie, who's failed repeatedly through the season, yet won't give players like Walker or Henderson a chance to succeed or fail?
Going into Week 14 against the Jets, Joseph and the Broncos now have a different set of circumstances to face. McKenzie has already been replaced as returner for the season by Taylor, but no light has been shed in regard to Henderson or Walker. Those questions will have to be answered by Joseph's game-day decisions, but with every passing week and loss, keeping these players out of the game — or on laughably short leashes — is starting to look more and more ridiculous.