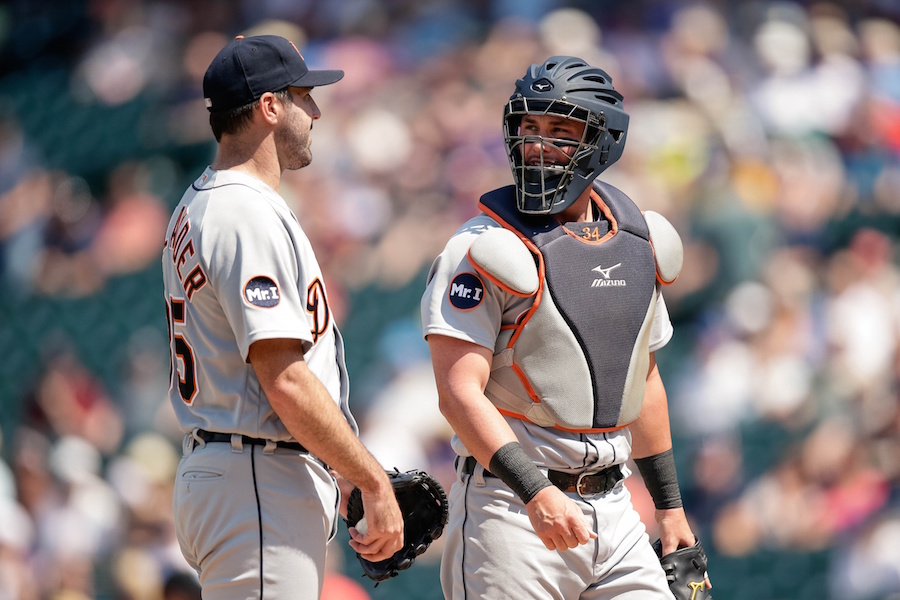 The Colorado Rockies (72-61) fell to the Detroit Tigers (58-74) Wednesday afternoon by a final score of 6-2. After splitting the first two games in the three-game series, Detroit managed to close the door on the Rockies behind a solid outing from right-hander Justin Verlander and a couple powerful swings at the plate.
Detroit kicked things into gear in the second inning when Rockies starter Chad Bettis walking two batters. With runners in scoring position, Verlander singled home a run to get things started for Detroit. Nicholas Castellanos hit a solo shot the following inning to give the Tigers an early 2-0 lead.
In the fifth, Tigers catcher James McCann gave Detroit some insurances runs, blasting a three-run home run, marking the end of the afternoon for Bettis.
Wednesday was the fourth start for Bettis since returning from his battle with cancer. He finished with 5.0 innings pitched, allowing five runs on seven hits, walking two batters and striking out four.
Colorado was unable to build off their momentum from Tuesday's 7-3 victory, as their bats were sluggish once again. The Rockies only had six hits, with their runs coming on a solo home run from Charlie Blackmon in the sixth inning and an RBI double by Trevor Story in the ninth.
Other than Blackmon and Story, the Rockies offense looked out of sync for the most part as their struggle to score runs continues.
All-Star Nolan Areadno had an opportunity in the eighth inning to give the Rockies some life with runners in scoring position but ultimately struck out chasing a pitch way out of the strike zone, summing up the Rockies' recent frustrations at the plate.
The Rockies are off Thursday, but are set to welcome the Arizona Diamondbacks to town in what is the most important series for Colorado this season to date. Colorado and Arizona have been neck-in-neck in the National League Wild Card standings all season. The set kicks off Friday from Coors Field. First pitch is scheduled for 6:40 MST.