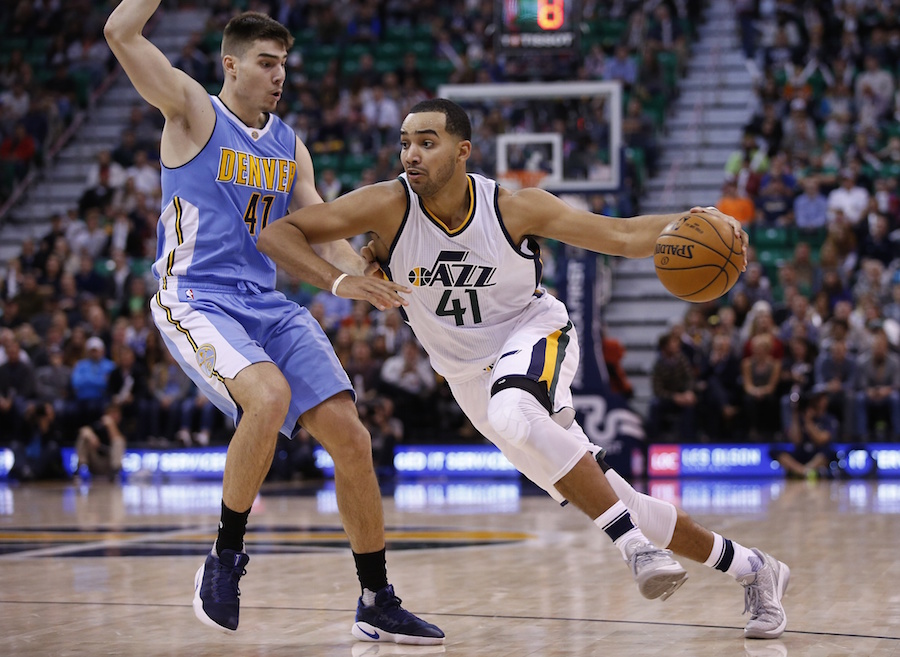 Trey Lyles and Tyler Lydon. How do they fit in with the Denver Nuggets?
David Hurlbut of The Morning Huddle on Mile High Sports AM 1340 | FM 104.7 spoke with Nuggets reporter Dev Johnson the Monday after Denver acquired Lyles and Lydon on draft night.
A night full of unexpected choices by the Nuggets left fans disappointed after the most recent NBA draft. Johnson was among those who were unimpressed.
"Yeah, I wasn't too thrilled and really nobody was really thrilled," Johnson said. "I don't even think that the Nuggets were thrilled. It was just an interesting night. Even Arturas [Karnisovas], the new General manager said it was a bizarre night, and also [president of basketball operations] Tim Connelly, so it was really a shocking night for the Nuggets."
After making a deal with the Jazz to send Louisville's Donovan Mitchell to Utah via the 13th pick, Denver acquired former Kentucky forward Trey Lyles and the No. 24 pick. There they selected Syracuse's forward Tyler Lydon.
"You know it was one of those things that Nikola Jokic has been so good offensively that they needed to do something about their defense and it made sense to get Mitchell and a player that can play defense, but they went the Trey Lyles route. That was just something they had to do. They made two really different 'picks' at that point, it was just really shocking for the Nuggets."
Lyles and Lydon each bring very different elements to Denver. Lyles is more defensive-minded, while Lydon can fill up the basket.
Johnson explains: "It's kind of different because [Lydon] can shoot the ball and has the ability to space the floor in the front court, that's what makes him different than Lyles. Lyles can shoot the ball as far as having the mechanics, but he doesn't really put up the numbers to be able to shoot the ball, so he is going to be a stretch big. Trey Lyles is one of those people that can play a little bit of defense and he can do a lot of things other than be a shooter."
When asked who excites him more, without hesitation Johnson said, "It's got to be Lyles. You still have somebody that got drafted basically in the top 10. I think he was the No. 12 pick a few years ago. He also just fits the Denver Nuggets. Lydon can shoot the ball and that's something that Malone likes and that's really the direction the NBA is going in, but Lyles is one of those players who's going to stick on a team somewhere."
Listen to the full interview with Dev Johnson, including his thoughts on Denver's other two draft picks, in the podcast below.
Catch The Morning Huddle every weekday from 6a-7a on Mile High Sports AM 1340 | FM 104.7 or stream live any time for the best coverage of Colorado sports from Denver's biggest sports talk lineup.