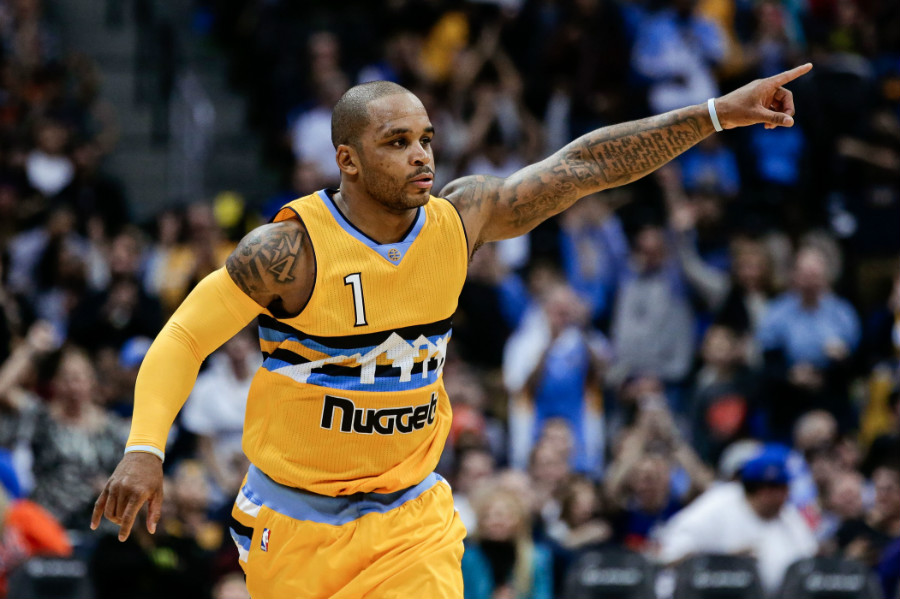 The Denver Nuggets are viewed by most around the NBA as one of the league's young, up-and-coming teams, but so far this season, it's been the veterans that have done the heavy lifting.
The Nuggets were thrown a couple of curveballs to open the year, losing focal points Gary Harris and Will Barton to injury, and it didn't stop there. The medley of injuries, mixed with poor play and questionable rotations, got the Nuggets off to a dreadful start, but as of late, it's been Wilson Chandler and Jameer Nelson who have stepped up, racking up more minutes and playing larger roles than expected prior to the season.
In the Nuggets' previous seven contest, either Wilson Chandler or Jameer Nelson have ranked among the team's leaders in critical statistics such as points, assists and rebounds, with Darrell Arthur also soaking up a chunk of minutes since coming back from injury.
"That's 13, 14 years of NBA experience that's been in this situation thousands of times," head coach Michael Malone said after Nelson's impressive play of late, per The Longmont Times-Call
Nelson, 34, is showing that he still has some gas left in the tank as his career winds down. In the team's past four games, he is averaging 13 points per game to pair with just over six assists.
Wilson Chandler has also been a veteran spark plug for the Nuggets. Chandler, 28, is on track to have a career year, averaging 18.3 points and 7.7 rebounds per game, well above his career mark.
"I am pretty cool all the time. That is just my demeanor, always laid back," Chandler told Denver 7. "I don't really think about it (taking and making a big shot). It is just another shot, if I miss it or if I make it."
Although their record may not show it, these veterans are keeping the team's mojo intact. Aside from a couple of bad losses, the Nuggets have taken every game down to the wire. The vets can't do it all, but they are consistently putting the Nuggets in positions to win.
Without the vets, the Nuggets youngsters would be running the show, and let's just say that they need a little bit more experience under their belt before they are ready to do that.
The concern, though, is that the Nuggets may be pushing the veterans, who have been prone to injuries, a little too hard. But they're not worried about that
"Yeah, of course," Chandler said of whether he can handle the increased minutes. "Off the court and throughout the weeks and days off, I've got to take care of myself and my body. It shouldn't be a problem at all."
Jameer Nelson also missed a chunk of last season with a wrist injury, but has not sniffed an injury to date this year.
As of now, the dominos are falling the right way for the vets. Once thought to be trade chips, the vets are now becoming the glue that holds this Nuggets team together.