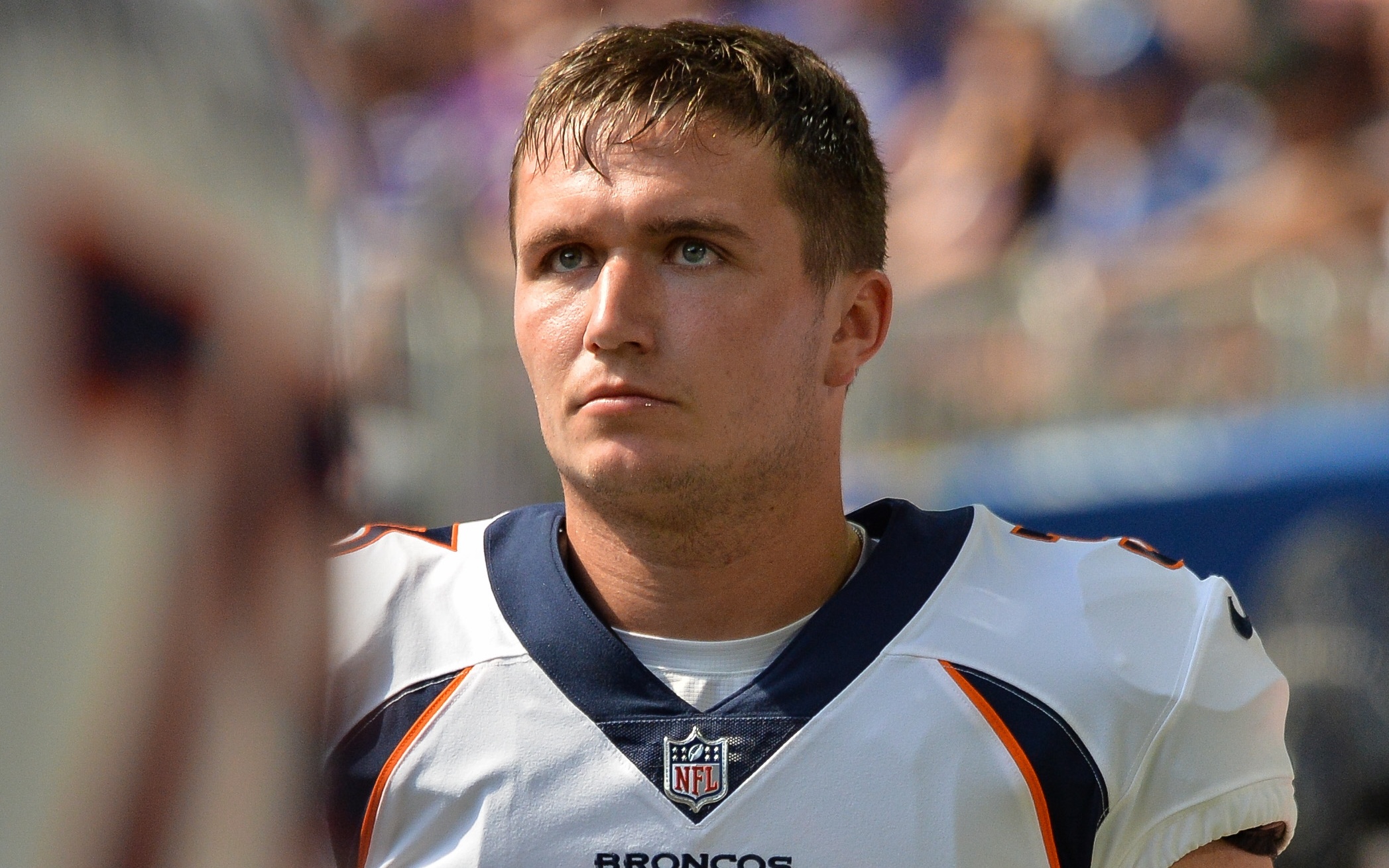 After spending the first 15 weeks of the season as the team's backup quarterback, Drew Lock got his first start on Sunday, and he played pretty well.
Lock was 15-for-22 for 153 yards against the Las Vegas Raiders, and although what he produced was extremely pedestrian — to say the least — the clean, smart and mature style of play was a welcome development.
Fangio has famously been non-complimentary of the young quarterback, but following Lock's strong performance in spite of the rest of the offense disappointing, the head coach offered some kind words on Monday.
"Anytime you lose your running game—especially for us [because] that's what we've done best this year— it makes it harder on the quarterback," Fangio told the media on Monday. "There's no doubt about that. I think it's hard to give a great assessment of Drew [Lock]'s play yesterday because as a whole offensively we just didn't play good enough, and it makes it hard to assess the quarterback position. I thought he made some good throws. We had a chance on some of them [but] we didn't quite make them. I wasn't terribly disappointed in his performance either. Obviously, it could be better."
Fangio also noted the negative impact the team's drops had on their offensive attempts.
"Yeah, [the drops] could have [changed the outcome]," Fangio said before adding a qualifier. "All three of them weren't routine catches by any means. There were people there [or] the ball wasn't just right on their body totally unhindered, but those are the kind of plays you have to make to win a close game. Whether it's a low-scoring close game or a high-scoring close game, we've got to be able to find a way to make those plays."
One negative in Lock's performance were his throws short of the sticks in conversion situations, which helped to limit the team's production.
"They're playing deeper [to defend] the sticks," Fangio said. "There are many times the balls are thrown in the league short of the sticks and you run for the final couple of yards to get the first down. Drew [Lock] was not trying to force the ball into coverage past the sticks there if he thinks it's a little cloudy. There's a lot of things that go into that".
Considering this problem has persisted throughout the season though, it seems likely that the quarterback isn't the reason for this problem, as, despite the changes at quarterback, that problem remains the same.