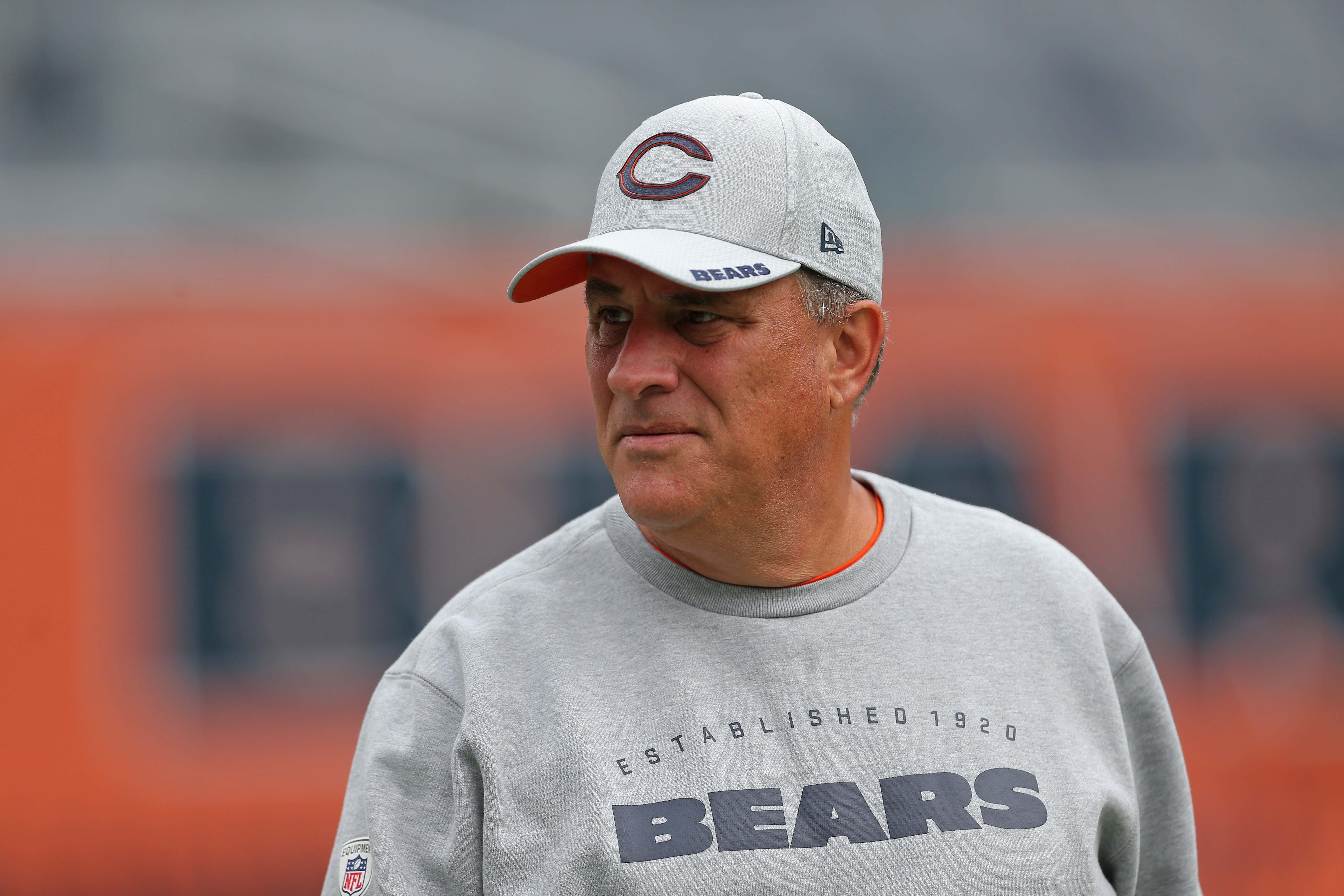 The Denver Broncos concluded its known list of head coaching candidates Monday morning when GM John Elway interviewed Bears defensive coordinator Vic Fangio in Chicago. According to team insider Mike Klis, Elway will also be having dinner with Fangio Monday night. Elway recently had dinner with Mike Munchak and Chuck Pagano in the past week as well.
Coming off of a brutal home loss to the Eagles, Fangio was believed to be interviewing with both Miami and Denver, but the Dolphins elected not to give the 60-year old an official sit-down.
A defensive coordinator in the NFL for 14 seasons with five different teams, Fangio's defenses have ranked in the top 10 in points allowed seven times, including 2018 when Chicago was No. 1 in both points allowed and takeaways.
The argument for Vic Fangio:
Fangio is more than experienced and has been the mind behind some of the league's truly dominant defenses over the last decade.
While working in San Francisco from 2011-14, the 49ers ranked in the top 5 in total points allowed three times, and Fangio's defenses in Chicago have ranked in the top 10 in each of the last two seasons.
In a league that drastically favors the offense, hiring a defensive mastermind like Fangio could bring back the same edge that propelled Denver to a Super Bowl victory in 2015-16. Since Wade Phillips left for Los Angeles, the Broncos have lacked intensity on a consistent basis and with all-world talents like Von Miller and Chris Harris Jr. on the roster, the Broncos cannot sit idly and waste their talents.
The Broncos have already established that Gary Kubiak will be working in some capacity with the offense. Between Kubiak and Fangio, Denver would have two extremely respected football minds in the locker room, each capable of being a head coach, and a general manager that is a Super Bowl winning player and executive. If that trio is not capable of leading Denver back to prominence, then who would be?
Fangio has put in the work as an assistant for over a decade-plus and everything about his background makes him a logical candidate for the opening in Denver.
The argument against Vic Fangio:
There are not a lot of strong arguments against Fangio, other than he has never been a head coach in the NFL before and does not have any experience working with quarterbacks. At 60 years old, is Fangio prepared to take on a completely different role and help lead a historically proud franchise back to the postseason?
Denver went with a first-time head coach when Elway hired Vance Joseph and that obviously was a decision that did not pan out for anyone involved. It seems unlikely that Elway would consider this as a factor when reviewing Fangio, especially when considering his coaching background, but it could be a reason Elway elects to go with someone like Munchak or Pagano instead.