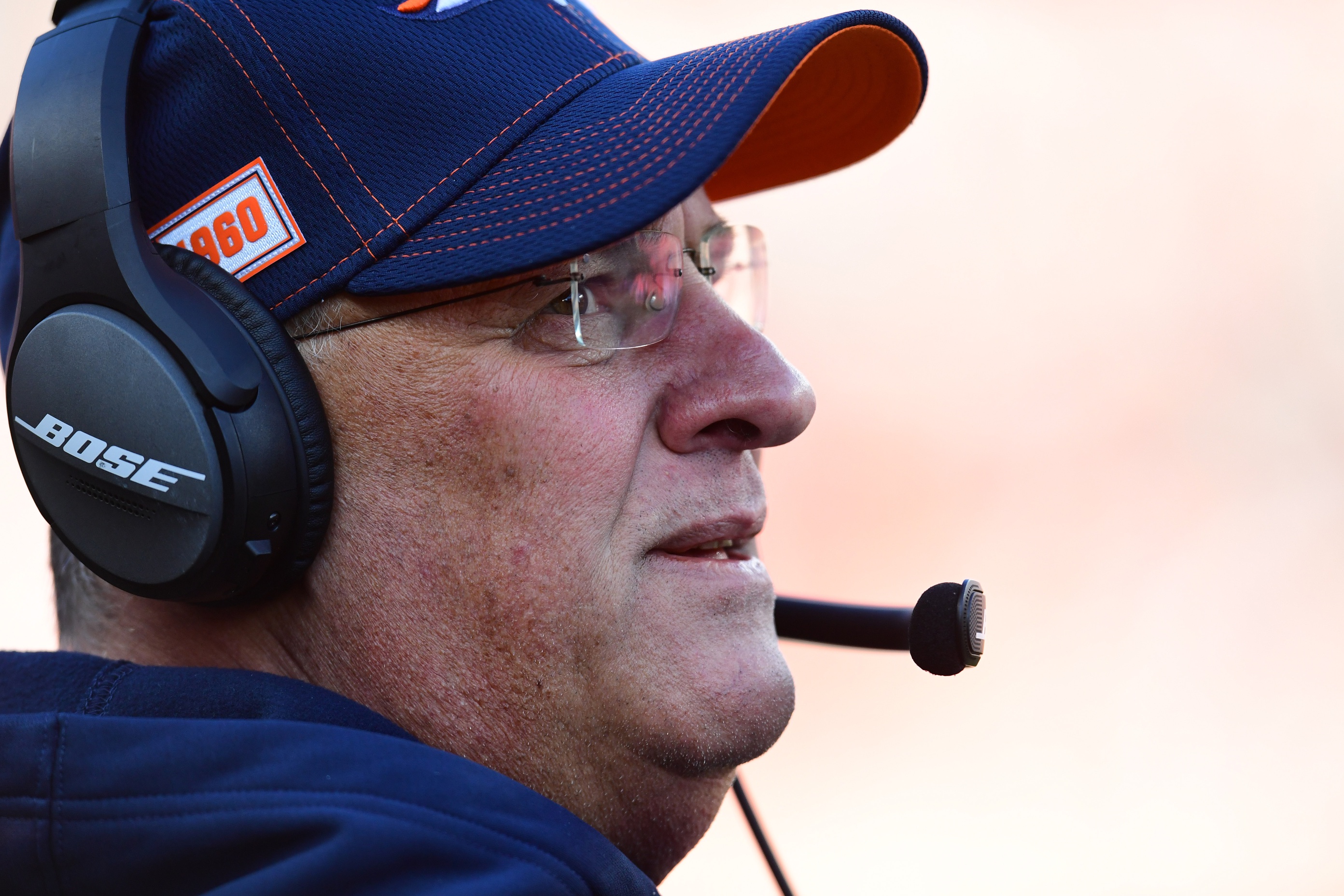 The Denver Broncos got their first win in September since head coach Vic Fangio took over the coaching gig in 2018. In a 27-13 dominating win, Denver looked like a formidable squad that has taken a positive step forward.
It was a fantastic showing of team football, with nearly everyone contributing across each unit, players and coaches alike. Head coach Vic Fangio was among that list of names as a difference maker in Sunday's win.
Fangio has been a bit of a punching bag for skeptics, and for good reason. He has had a number of faux pas firmly attached to his resume, especially in regards to his clock management against Tennessee and Las Vegas as well as some conservative or altogether underwhelming play calling.
Optimal Fourth-Down Decision %

📊: How often does the coach go for it when they should according to the NGS Decision Guide?

Among active head coaches, 2018-2020 pic.twitter.com/GCZfNgtrs5

— Next Gen Stats (@NextGenStats) September 8, 2021
However, he surprised the masses against the New York Giants on Sunday with a number of confident 4th down play calls that led to sustained drives and points on the scoreboard.
When asked about his aggressive calls on 4th downs, he responded by saying, "It was just my gut. When I brought it up, I didn't have a lot of backing by anybody, was kind of cricket-like, but I said we're doing it. So, I just felt like I had confidence in the offense number one, obviously. Number two, I felt we just had that I knew if we got the first down, we could go get some points – didn't know (if) it would be three or seven, but I thought it was important."
This change seems to signify a change in confidence that may have started with the implementation of Teddy Bridgewater as the starting quarterback. Fangio had innumerable opportunities last season to make similar gutsy calls but refrained and speculation could lead you to believe that he just didn't have the confidence in Drew Lock to make the plays that he feels Bridgewater now can.
LOVE that Vic Fangio went for it on 4th down TWICE in the first half. In both cases, the Broncos were able to keep the drives alive and BOTH drives ended in points

— Romi Bean (@Romi_Bean) September 12, 2021
In the post-game interview, Bridgewater reiterated this when asked if he appreciated Fangio's confidence in the offense. He replied, "We really appreciate coach showing that confidence in us. You talk about coaches believing in players and players wanting coaches to believe in them. That was the ultimate sign of belief right there."
He continued, statin, "I think we had one fourth down when we were on our side of the 50-yard line, and coach decided to go for it. I'm looking on the sideline, like, 'Yeah, let's do it' because I have nothing but confidence in those guys that take the field for us. But it was good to just see coach trust us and we delivered."
Confidence. It is a word and feeling that has seemed to be omitted from any conversation around or about the Denver Broncos in the last half-a-decade, but the players are feeling a shift that gives them and the entirety of Broncos fandom hope.
Von Miller spoke on it during the post-game press conference as well, explaining, "I've been saying it, but it's up to the fans, it's up to you guys to see it. I'm going to stop saying it so much because we've got to win, but I'll say it one more time, this team is just totally different. We've got some of the same coaches, some of the same players, but it's just totally different. I think we got a totally different mindset. We have a mindset of it takes what it takes and we're going to do whatever to get it."
It's one game, but the players are buying what coach Fangio is selling and that feels like a reassuring thing for this team moving forward.