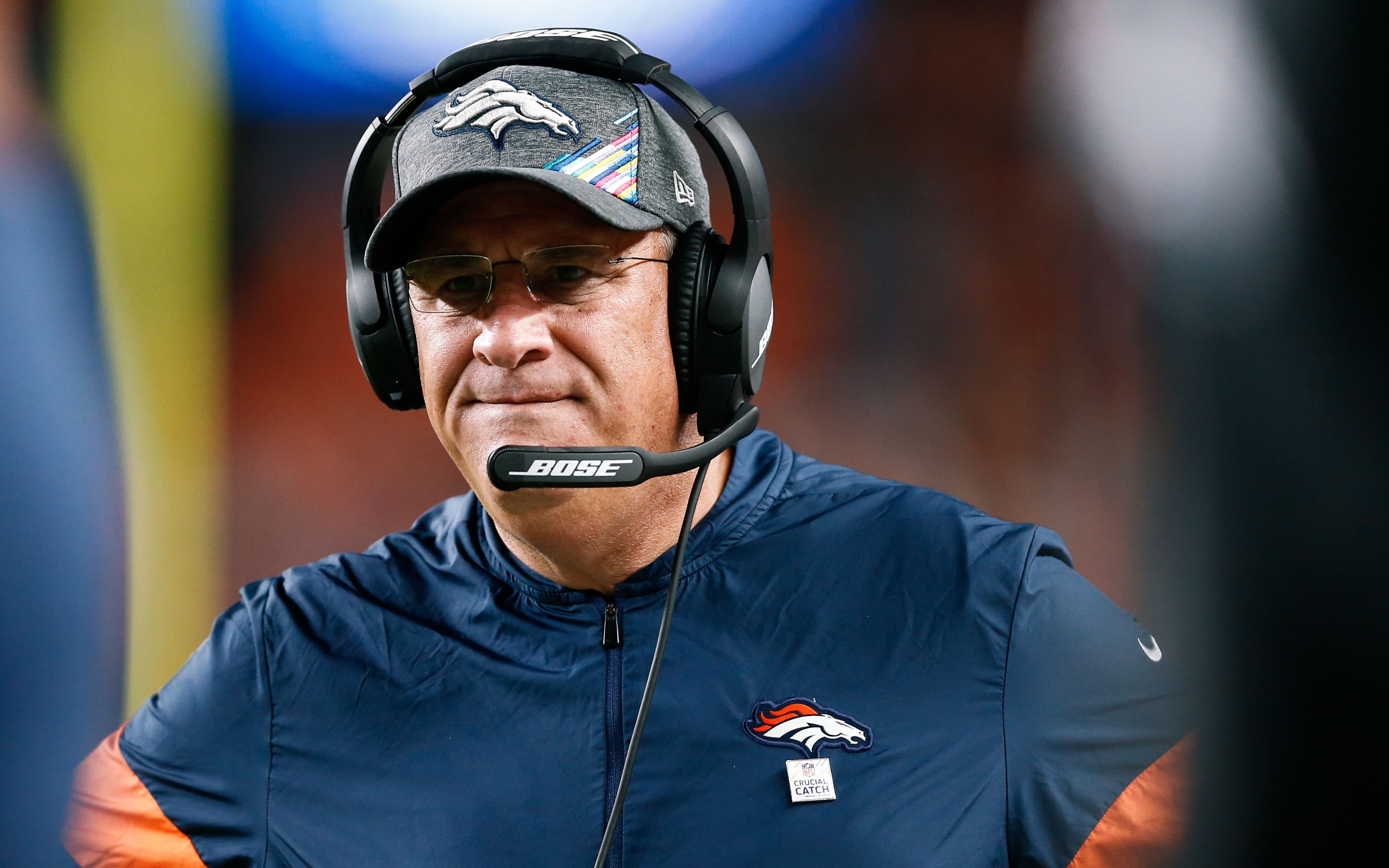 The Denver Broncos were flying high above the clouds following a 3-0 start, but going 0-2 since has the team hurtling back down to earth.
With a divisional matchup up next, and a tough road test against the Browns not far behind, the Broncos need to whip themselves to avoid further embarrassment at the hands of their AFC peers.
Fortunately, head coach Vic Fangio seems well aware of that fact.
"We all just have to do a better job. We have to do a better job of coaching these players, and we have to do a better job of playing. We're all in it together," Fangio said to the media on Monday. "We have to find a way to fix that."
Fangio also knows just how vital this next game against the Raiders will be.
"Every game is important," Fangio said. "Obviously, this one being the next one is critical for us, especially coming off two losses. We want to get back on the right track. The Raiders are in the same boat, and they'll be feeling the same way. It's a big game for us to get back going in the right direction."
In the last two weeks, far too many of the team's units have headed in the wrong direction. Chief among those units going down the tubes has been the pass defense, which has more invested into it than any other pass defense in football, yet has been torched in consecutive weeks.
"We just have to play with better technique all the time," Fangio said, in a comment that certainly felt like it was directed at veteran cornerback Kyle Fuller and his recent struggles. "You just can't assume that because you're such and such player, that you can fudge on your technique. When you're going against good receivers and a good quarterback, he's going to expose you. Our technique has to be better across the board. We have to do a better job of coaching them to play that technique."
Of course, though, the bigger problem has been the offense, which laid entirely dormant through the first half against the Steelers. This was in part due to the team being laughably unproductive on their first and second down opportunities.
"Obviously, our first- and second-down offense has to be better—both in the run game and pass game—so we're not in so many third-and-longs," Fangio said. "When you do get in third-and-longs, you have to be able to convert some of them. You can't get shut out. It's two-fold there. We have to throw it and run it better on the early downs, and we have to be able to convert some of the longer ones to keep drives going."
After a terrific start, Fangio now finds his back up against the wall. It's time to right the ship and prove his worth as a head coach.