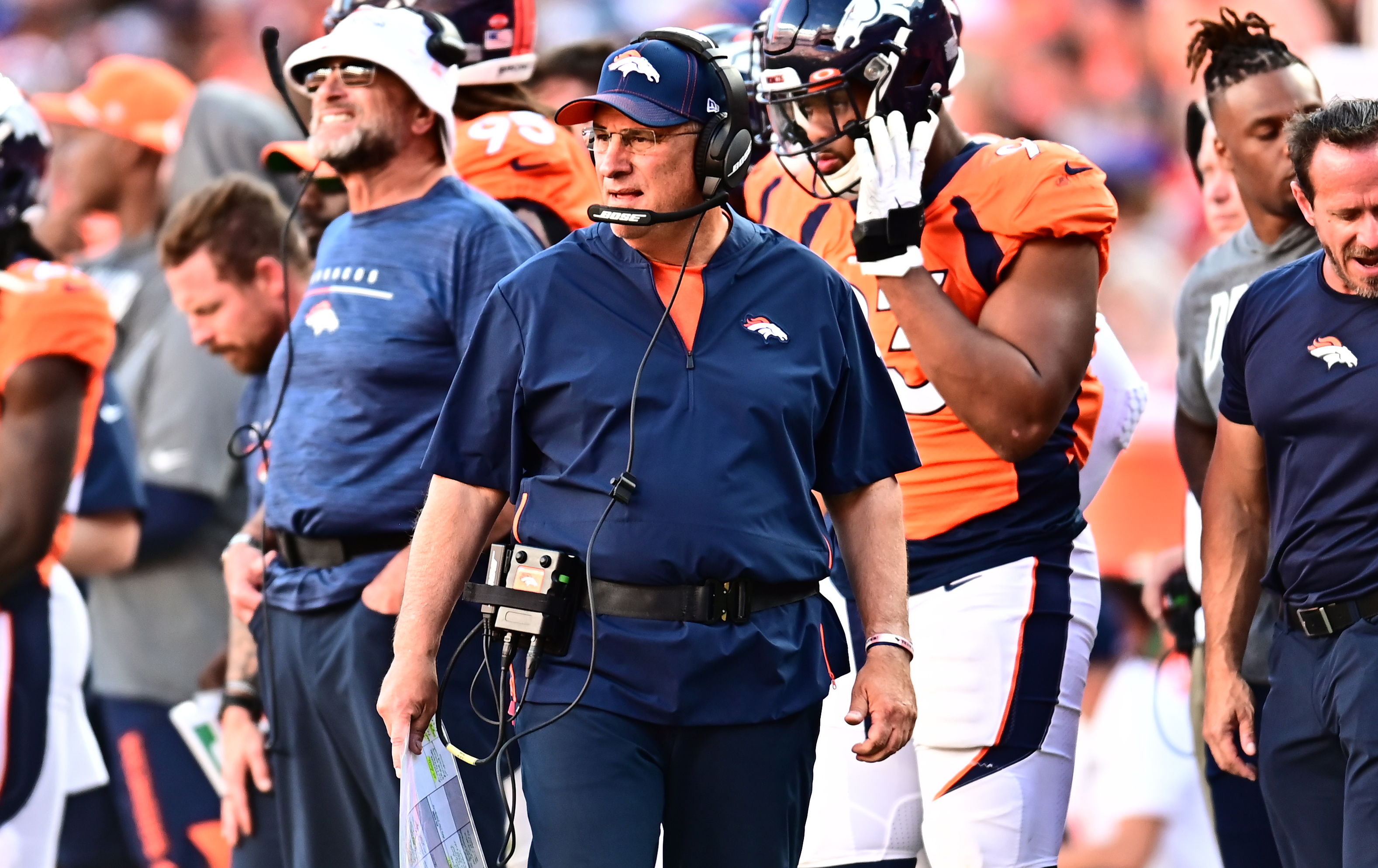 The storyline of the Broncos offseason — as it's been for the past several offseasons — is quarterback, and more specifically, the battle between Drew Lock and Teddy Bridgewater.
It seems like so far the battle is either 50-50 or slightly favoring Bridgewater as of now to the media in attendance, though Lock is continuing to get his fair share of opportunities.
Today after practice, Vic Fangio confirmed the report from 850KOA's Benjamin Allbright, that Lock would be starting Denver's preseason game against the Minnesota Vikings and Bridgewater would start against the Seattle Seahawks.
Lock will get first start vs. Vikings.

Bridgewater will get second start vs Seahawks.@KOAColorado

— Benjamin Allbright (@AllbrightNFL) August 10, 2021
"We'll start with Drew [Lock]. Drew will start it off, and Teddy [Bridgewater] will come in, then we'll flip it the next week," Fangio said.
Fangio later noted that this decision didn't have much significance outside of the fact that Lock remains the incumbent in the race.
As for how the snaps will breakdown in-game, Fangio was clear to state that would be a very fluid decision.
"You have a hope [for how much playing time they'll get] but what happens in these preseason games sometimes—if you go out there and get a couple [of] 3-and-outs, and the other team is driving it on you—so you can't go by quarters and series and stuff," the Denver head coach said. "You've got to try and go by plays as best you can because it can get skewed, one way or the other."
Another aspect that can skew things is the lack of a clear border between the first team and the second team. With how much competition there is throughout the offense, there will be a lot of rotating throughout the unit, meaning both passers are likely to spend time with a hodgepodge of talent.
Fangio touched on this confusing detail.
"We've got four tackles that are competing, so they'll be in there with two of those four," Fangio said. "Same thing with the guards, so it may not be what you view as the exact No. 1's."
That depth of talent along the offensive line is something the Broncos haven't had in a very long time. According to Fangio, the unit as a whole is looking very promising.
"I think we're farther ahead both from everybody's standpoint of knowing what to do and operating well with each other," Fangio said of the team's offensive line. "I think we're farther ahead [in] talent level. I think we have some hard decisions to make there when it comes that time, so I think we're ahead on both counts."
If this quarterback competition can end with the Broncos finding a solid starter, and the offensive line can manage to take a strong leap this season, it would solve Denver's two largest offensive problems and Fangio would be sitting pretty.