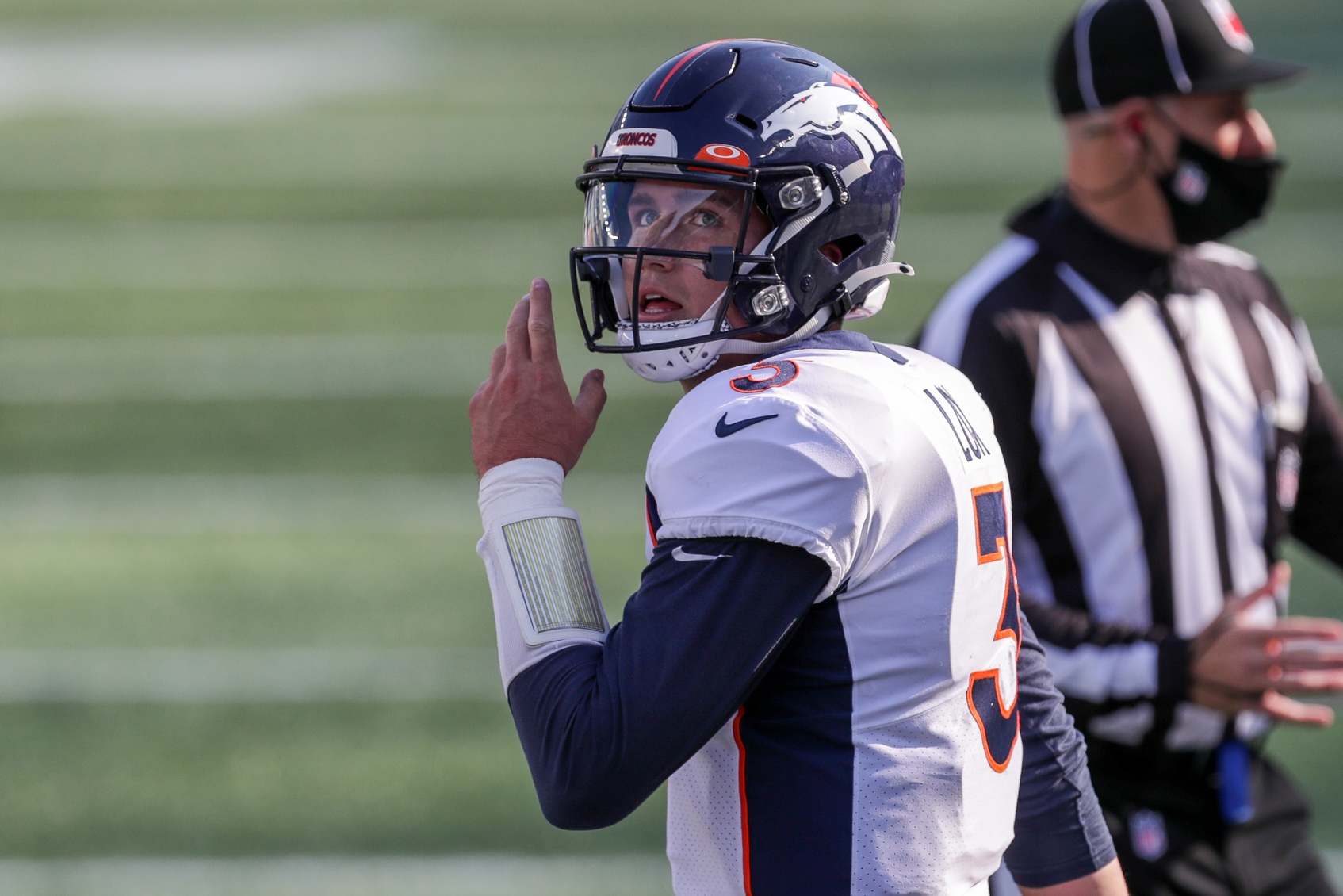 If last week's performance against the Kansas City Chiefs proved anything, it's that the Broncos are not ready to contend with the NFL's best. And the frustrations of losing 10 straight games to a division rival where Super Bowl MVP Patrick Mahomes outplayed Denver's Quarterback Drew Lock, is only the latest in Denver's five-years of inconsistent play at the games' most vital position.
Lock may one day be the savior the Broncos have yearned for since the days of Peyton Manning. It could happen as early as Sunday. But against the NFL's best, Lock was unable to keep pace. That didn't stop head coach Vic Fangio from suggesting his young quarterback will bounce back, however.
"I think he will bounce back," Fangio said after the Broncos wrapped up practice Thursday. "The one thing I do like about Drew is that after a bad play — or in this case, a so-called bad game — I think he doesn't let him drag himself down."
Lock was 24-for-40 on Sunday, throwing two interceptions, a pick-six and finishing with a 57.7 QBR. While his 254 yards were more than the 200 from Mahomes, the Chiefs were still efficient in front of their superstar quarterback. Mahomes was 15-for-23 and finished with 200 yards, one touchdown and a 107.2 QBR.
There's no saying just how quick Lock can bounce back. But the Chargers (2-4) and Justin Herbert are not likely to be an easy opponent. Herbert has thrown for 12 touchdowns and over 1500 yards. Lock's four interceptions are one more than Herbert despite the Broncos QB missing multiple weeks of action. Lock has thrown for just one touchdown in 2020.
"I think he plays the next play and the next game with the same confidence and energy that he would if things were going much, much better," Fangio added. "I like his mentality that way and I'm just hoping that all 11 of us out there are operating on the same page and doing a good job."
The Broncos and Chargers will kick off at 2:05 pm on Sunday from Empower Field.