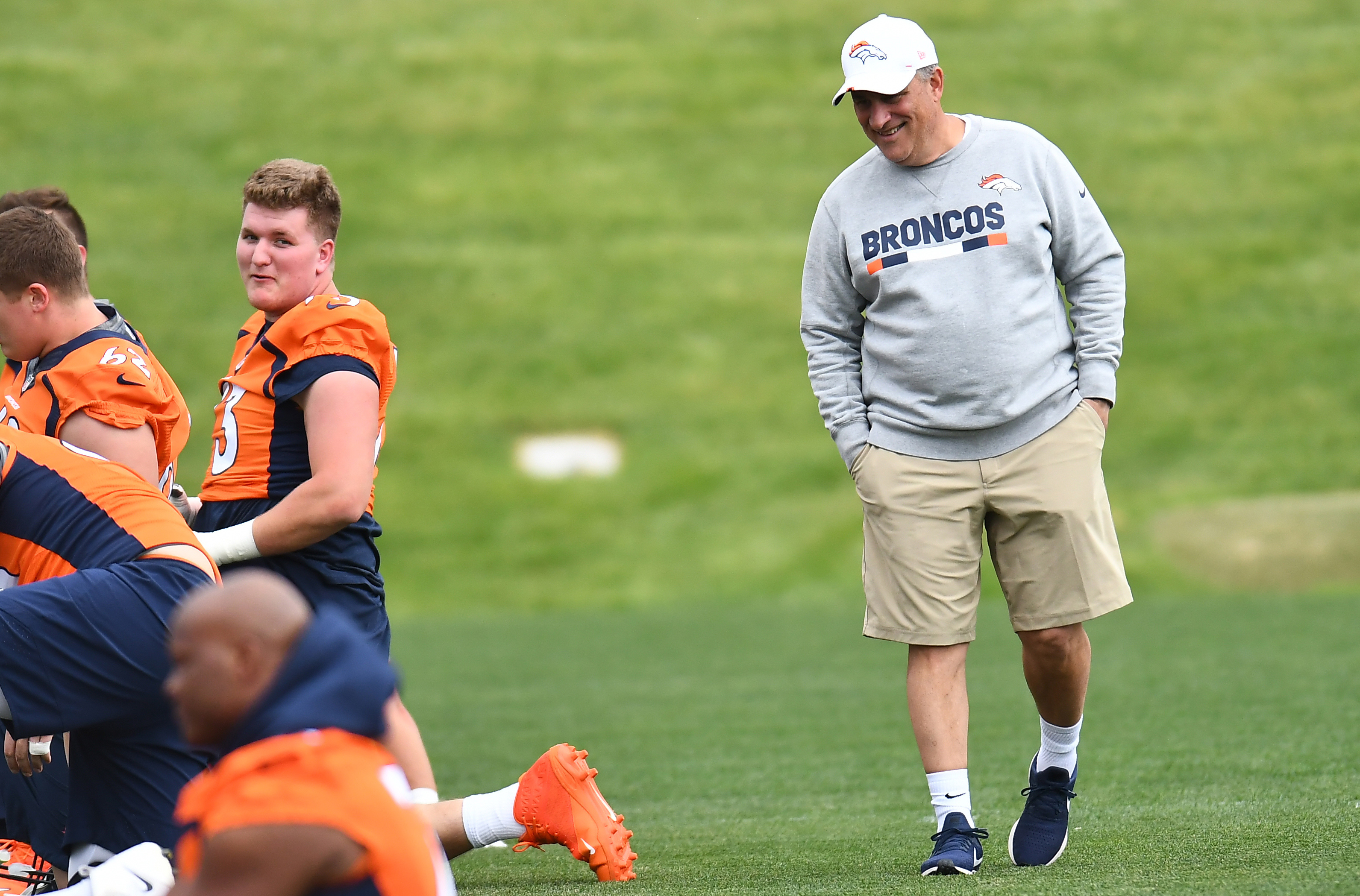 Denver Broncos head coach Vic Fangio will have plenty on his plate come training camp in his first year at the helm of an NFL team, but one priority rises to the top that Denver must be stellar in.
In the latest Broncos Blitz podcast. Ronnie Kohrt tackles the top priority that awaits coach Fangio and where the Broncos must excel, or else heavy criticism could await the rookie head coach.
Kohrt also discusses the latest around Broncos training camp that is scheduled to start on Thursday, what major keys Denver will need to unlock and more in the latest edition of the daily podcast covering the Broncos at training camp.
Click here to listen to the full Broncos Blitz podcast with Ronnie Kohrt.
You can follow Ronnie Kohrt on Twitter for more news regarding the Broncos by clicking here and catch up on latest conversations about the Broncos, or listen to the podcast below.
Click here to listen to past episodes of the Broncos Blitz podcast and access the Broncos Blitz archived vault.