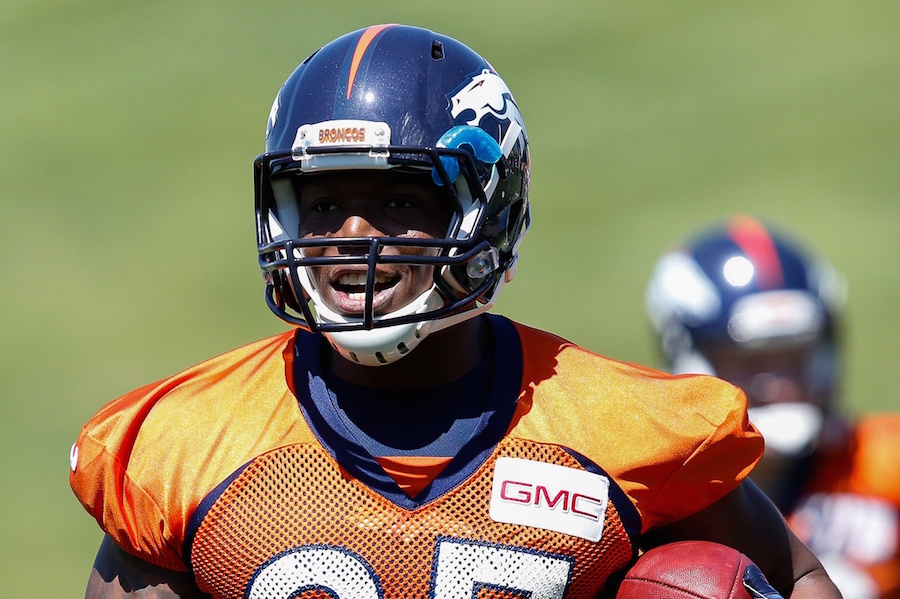 After an off day on Tuesday, the Denver Broncos were back in action on Wednesday out at UCHealth Training Center in Englewood. After all the talk about the new offense under Mike McCoy throughout the offseason, spectators are already getting a chance to see the change. One of the changes of note so far is the expanded role of tight ends in the offensive scheme. Tight end Virgil Green spoke to the media Wednesday about the tight end group and their roles.
"Whatever they need us to do. We're going to call so many different plays, so many different concepts, the role is to do your job. There's so much asked of us, so we have to be ready to do whatever they want us to do.
"I think we're really good," Green said of his teammate in the position group. "We have tough guys all across the board. Young guys that want to compete and want to go out there and not just do well offensively, but on special teams as well."
One of the most intriguing storylines inside of the new offense is the quarterback competition and how the rest of the offense functions around the duo of Paxton Lynch and Trevor Siemian.
"Day in and day out we're doing some good things on offense. There's always room for improvement everywhere at every position," Green explained. "I think with having [Offensive Coordinator] Mike [McCoy] here and the things he wants to do; I do think we will put up a lot of points this year."
Every player on the offensive side of the ball has been talking up the new offense under McCoy. As the preseason progresses, fans will finally get a chance to see if they can live up to the offseason hype.