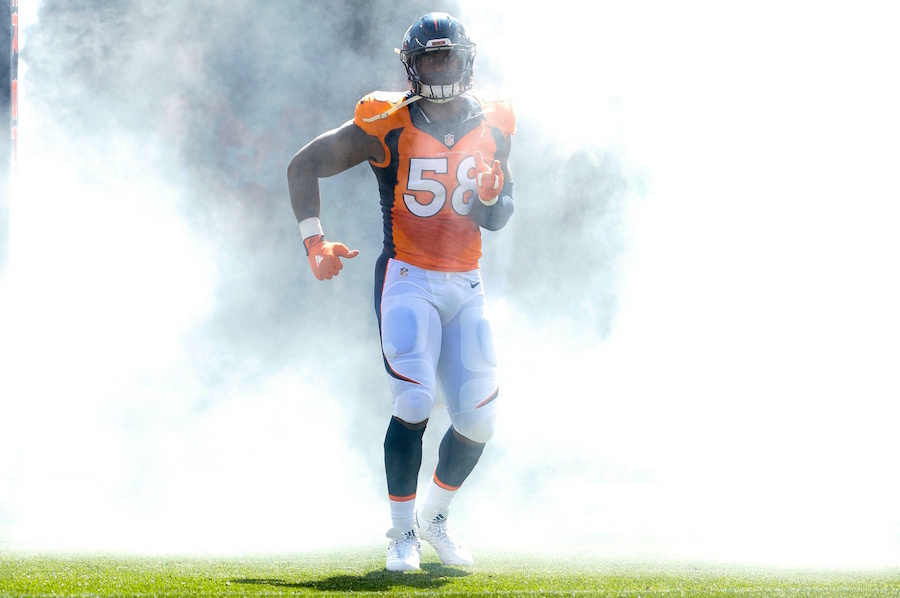 On Thursday, Von Miller addressed the assembled media at Dove Valley prior to Sunday's game against the New York Jets — a game where a Broncos' loss would tie the team's record for their longest losing streak at nine.
Miller was asked if upset fans have expressed their frustration directly. "I get it every day on Twitter, on Instagram, on my [direct messages]. Every day," Miller replied. "But we can't control any of that stuff. What we can control is the we play on Sunday — if we go out there and get a win, I'm sure that'll sway some of the fans."
"It's been a tough season all around… you can't sugarcoat it."
Even through the very difficult stretch, the perennial Pro Bowler is playing at an elite level. Miller's 93.2 Pro Football Focus ranking last week was the highest for an edge rusher in Week 13, as he totaled six tackles, half a sack, 1.5 tackles for loss and three quarterback hits.
Miller currently has 9.0 sacks on the year and is one sack away from becoming the first Bronco in franchise history with six seasons of 10 or more sacks. "That'd be dope," Miller said.
Click here to listen to the full press conference with Von Miller, including a story about what he recently purchased for his teammates, or watch the full press conference below.
*******************************************
Video Courtesy of Denver Broncos Facebook – AMP users click here to watch on Facebook.