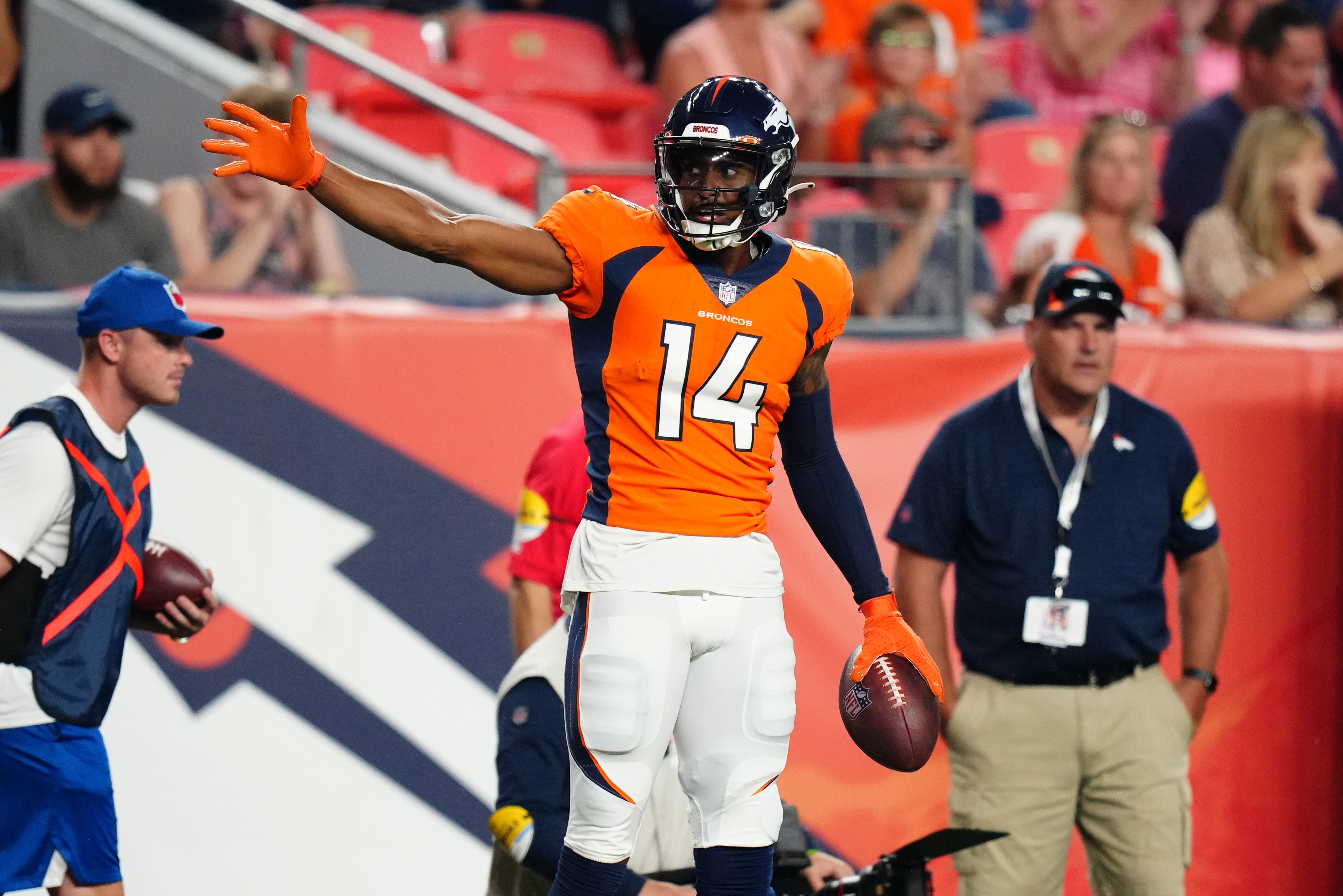 In a week where the Denver Broncos were grappling with what life without talented wide receiver Jerry Jeudy would look like, there were numerous questions about who would fill that void. Who would step up and make the most of this opportunity?
Cue, Courtland Sutton.
On Sunday, the young wide receiver was able to reach back into the past and capture the magic of his 2019 Pro-Bowl season and it was a joy to behold. Sutton caught 9 balls on the day for 159 yards and looked fantastic while doing it.
Bridgwater throws a GORGEOUS deep ball to Courtland Sutton! pic.twitter.com/bjaIsdBQg6

— Main Team (@MainTeamSports) September 19, 2021
In week one, Sutton was held to one reception for 14 yards and just didn't look like himself. He was out there working hard but was hardly focused on as an offensive mainstay within the game plan and generally faded into the background.
Coming back from a season-ending injury is expected to take time and work getting back into game shape while feeling comfortable on a surgically repaired knee was understandably enough to warrant a slow start. Still, having worn a brace on that previously injured knee during training camp and preseason, it instilled concern in those who were paying attention, that Sutton would get off to a slow start.
But against Jacksonville, he showed that he was back and as good as he has ever been.
When teammate and defensive leader Von Miller was asked how he felt the game went and he made a special effort to give Sutton acknowledgement, saying, "Courtland Sutton, Courtland is back."
"It feels amazing," Miller said of teammate Sutton's triumphant return. "You're reassured in the offseason and you're reassured during OTAs and training camp, but there's nothing like having success in the game, for the mental. Mentally, you can say 'I'm back, I can do it.' So, we all know he can do it."
Quarterback Teddy Bridgewater also commended his star receiver when asked about the overall team, explaining, "We did some single high coverage and we told our guys you've got to win the one-on-one battles. That's all around — up front, offensive line, win the one-on-one battles — wideouts and tight ends and halfbacks, gotta win the one-on-one battles. And Court had a career high today. Great to see that. You talk about Court, how hard he's worked. The sacrifice he's made to get back to this point, a Pro Bowl receiver and we saw that today."
Courtland Sutton has set a new career-high in receiving yards.

Also has his first 100-yard game since Week 11 in 2019.

— Aric DiLalla (@AricDiLalla) September 19, 2021
This Broncos team has been unlucky with myriad injuries over the last two weeks, but the re-emergence of a high-caliber wide receiver like Sutton lets the flood of injury woes recede. The depth of this team was never really in question but the offensive upside was still a piece that was mired in uncertainty.
Now that Teddy Bridgewater has shown he can compete, surrounded by powerful roster pieces, and that he can utilize a dynamic player like Sutton all over the field, Denver is looking even more formidable moving forward.
Two weeks in the book and two wins on the board. Still, there are many more challenges ahead, but the revival of Courtland Sutton should give the Denver Broncos even more confidence to tackle those hurdles head-on as the season progresses.