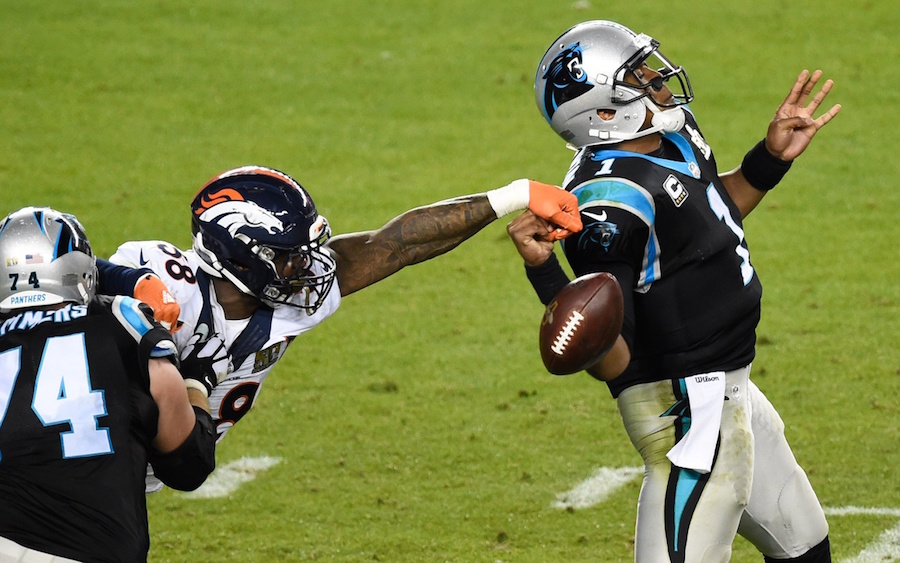 When the Broncos signed Von Miller to a six-year, $114 million contract to make him the highest-paid defender in NFL history, Miller made an Instagram post with a caption that simply read, "FOR LIFE."
It's been a theme he's consistently hit on over the past six seasons, and with more frequency, as this looming contract decision approached.
"I want to be a Bronco for life. Forever," Miller told the Denver Post in 2019.
Following George Paton and the Broncos' decision to pick up the option on Miller's contract, he's one step closer to reaching that goal, and likely having his jersey retired when it's all said and done.
After the Broncos picked up his club option, Von Miller posted on Instagram once again to show his satisfaction with the move.
"I have totally bought into being a Coloradoan for life, let alone a Denver Bronco," the post from Miller read, using a quote Miller previously said to the media. "I want to be here forever through the thick, the thin, the Super Bowl seasons, the losing seasons. I want to be here forever."
Mike Klis of 9News reported that the Broncos did try to maneuver Miller's contract.
Broncos offered Miller restructured deal last week that included pay cut and Von declined, per sources. But while Broncos wanted Miller at lower price, George Paton's intention was always to keep Von. Too good a player. With 8 pass rushers avg. $15M per, Von's $18M OK. #9sports https://t.co/xoj8mr1G7y

— Mike Klis (@MikeKlis) March 16, 2021
While the Broncos' initial plan might have been to re-negotiate with Miller to minimize his $17.5 million cap hit, but once J.J. Watt, a similarly-aged player with a worse injury signed for $15.5 million per season, re-negotiating became more realistic. That was even more true once Shaquill Barrett and Bud Dupree signed deals with average annual values f $18 million and $16.5 million, respectively.
As a result, $17.5 million might be slightly-above market value for Miller, but it wouldn't have been sensible to risk losing Miller by declining his option and making him a free agent just to save $2 million annually.