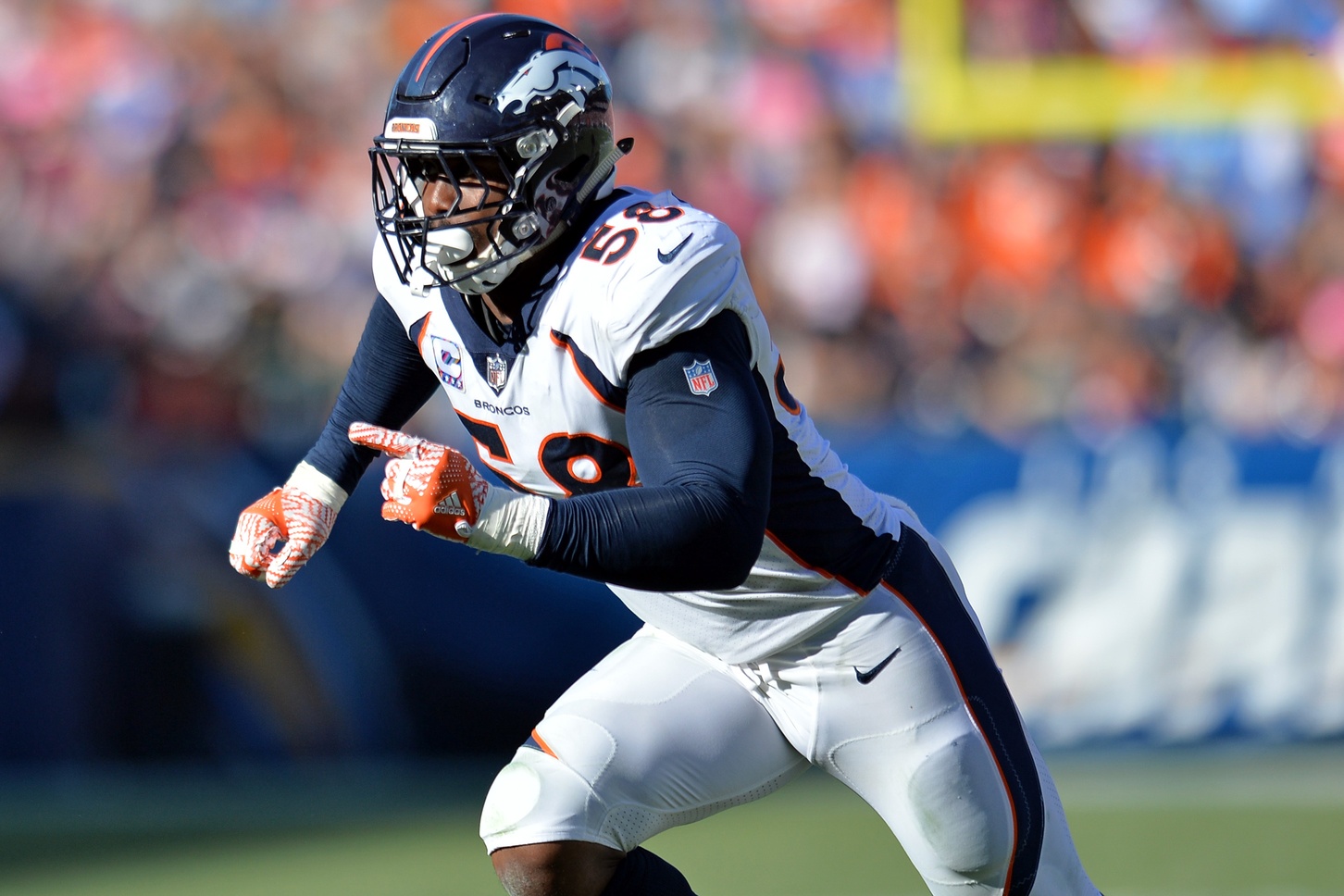 The Denver Broncos still haven't found the answer to cracking their now-seven game losing streak, the worst streak for the team in 50 years.
As a result, frustrations have boiled over, resulting in team fights during practice and a brawl last week with the Oakland Raiders. Even veteran players like linebacker Von Miller can't easily find the answers to the adversity the team seems to be facing on a weekly basis.
"I don't know," Miller said when asked how his team can overcome that adversity in games. "If I knew that, we wouldn't be talking about this right now. We would be undefeated. Every game is different. Every play is different. Every season and every team is different. The way you approach it is the same. I come in and the locker room feels the same way."
Now, with a trip to Miami to play against a similarly struggling Dolphins team, the Broncos once again look to snap their streak and put an end to the adversity facing the team. Miller knows it starts with their play on the field, first. The most important aspect for him and his defense is to overcome the issues is to simply, get off the field.
"It doesn't matter what happens on the football field," Miller continued. "It's not about how I get on the football field, it's about how I get off. That's just the mindset that I have. If we get on the football field and we just threw an interception, we have to get off the field. That's just the mindset that we have. Everybody has a job. Everybody has a role. We just have to go out there and do it."
Click here to watch the full press with Von Miller, including what he had to say about the criticism he's received for his performances, as well as if he has any sort of rivalry with Dolphins' defensive tackle Ndamukong Suh.
Video Courtesy of Denver Broncos Facebook – AMP users click here to watch on Facebook