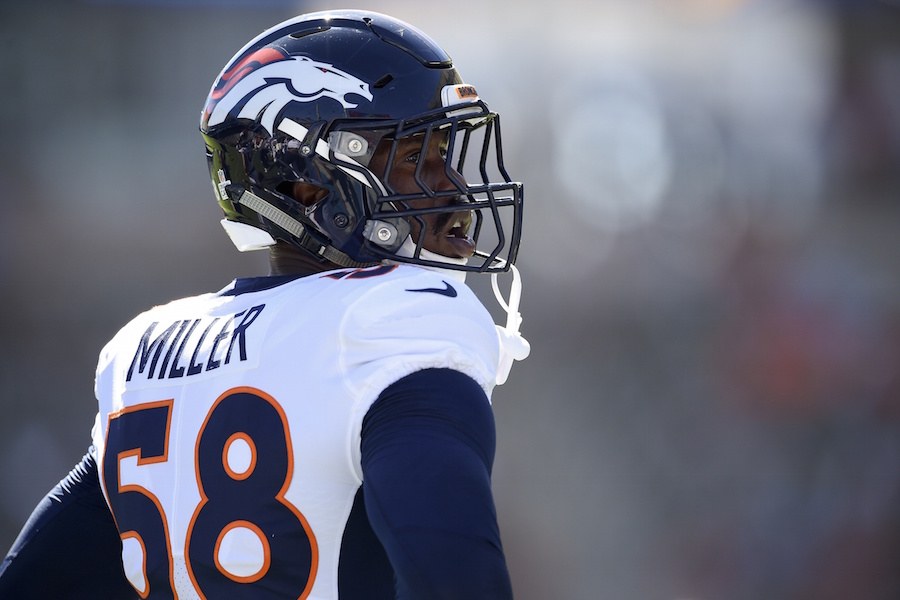 The Denver Broncos top feels like it's about to pop off and the Jacksonville Jaguars may end up getting the wrong end of that frustration.
The 0-3 start has caused lots of frustration for the Broncos and the climax may have been Thursday when Von Miller stepped up to the podium to meet the media for a 12-second press conference.
On the latest Broncos Blitz podcast, host Ronnie Kohrt talks about Miller's quick meeting, blowing off questions about the lack of pass rush and poor play on defense.
Joined by Jake Petersen of MileHighSports.Com, Kohrt also dives into the keys to the game and what to expect from the Broncos on Sunday when Jacksonville visits Empower Field at Mile High.
Click here to listen to the full Broncos Blitz podcast with Ronnie Kohrt.
You can follow Ronnie Kohrt on Twitter for more news regarding the Broncos by clicking here and catch up on latest conversations about the Broncos, or listen to the podcast below.
Click here to listen to past episodes of the Broncos Blitz podcast and access the Broncos Blitz archived vault.